Each of these partnerships is a unique, mutually beneficial relationship that helps build New Zealand's future by fostering closer ties between learning and industry.
These are some of the exciting things we're working on with our partners:
HAWKINS CONSTRUCTION: Collaboration is key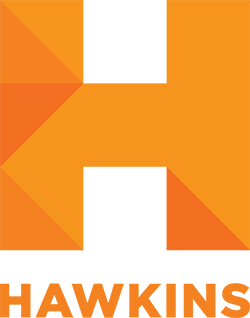 Unitec's partnership with major construction company, Hawkins, is one based on mutual trust and collaboration. This collaboration was crucial in the co-design of 'Project Excellence' – a customised Unitec programme created specifically for Hawkins to enhance performance on constructions sites.
Unitec's Business Development and Construction Networks worked closely with Hawkins to develop the nine-month programme. It covers effective communication, risk management and industry-specific skills, and is aimed at site and project managers, quantity surveyors, engineers and design managers, who all use it to upskill on the job.
"The Project Excellence Programme enables our teams to learn together. It allows us to take a more consistent approach to project delivery across our regions and businesses." Hawkins' Executive GM, Gary Walker
The Programme has been recognised for its collaborative design, seamless delivery and solutions-focused approach, taking top honours at Unitec's Staff Awards in 2016.
---
AUCKLAND BASKETBALL: A two-way partnership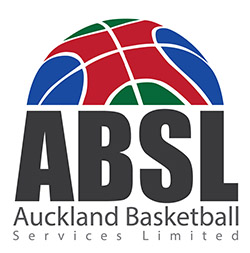 Unitec has partnered with Auckland Basketball as naming rights sponsor of the Auckland, Waitākere and Counties Manukau secondary school basketball competitions – and it's led to real benefits on both sides.

In line with our Think.Do approach to learning, Unitec have introduced the innovative 'Glory League interactive basketball online platform', which allows players to watch videos of their games, track their highlight plays and review their performance to improve their play. We're also running a Growing Coaches in Basketball development series for secondary school students.

Auckland Basketball are also adding value to the partnership, providing work-based learning opportunities for Unitec students – working towards growing the secondary school game and experience in New Zealand.
---
IBM: Developing real-world talent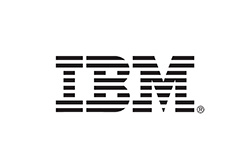 Unitec's partnership with IBM gives our students the chance to acquire real-world experience at this innovative company, while also developing a talent pool for IBM to draw from.

The partnership has led to the IBM scholarship – offered to twenty first-year Bachelor of Computing Systems (BCS) students each year. It has also led to the IBM internship programme, which BCS students are able to apply for after completing two years of their degree. Internship candidates, who must have a minimum B+ average, participate in a workshop where their skills and logic in programming are tested. They're then interviewed by IBM staff – so it's a great way for IBM to check out future talent.

One Unitec graduate who made the cut is Haryo Tanamas. An IBM scholarship student, he took up an internship there on graduation. He's now permanently with IBM as a Java programmer working with clients such as Air New Zealand.
"In partnering with Unitec, we are building a skilled and motivated workforce that makes New Zealand a more attractive location for local and international firms." Rob Lee, Managing Director, IBM New Zealand
---
CONCENTRIX: Developing work-ready graduates

The partnership between Unitec and Concentrix is all about developing graduates that will add real, immediate value to this fast-moving, ever-changing industry.
Concentrix, one of the world's foremost customer engagement services companies, has partnered with IBM to become a top 10 provider of customer engagement, technology and process innovation. By joining the partnership, Unitec is able to work closely with these industry giants to bridge the gap between education and industry.
"We know that employers are seeking graduates who can add immediate value to their business," explains Unitec CE, Dr Rick Ede. "As well as technical expertise, they need soft skills like collaboration, teamwork, the ability to work with clients and juggle multiple demands, and a good understanding of how workplaces operate."
These are exactly the sorts of skills that the partnership between Unitec, Concentrix and IBM helps students develop.
Both IBM and Concentrix have Delivery Centres based on Unitec's Mt Albert Campus, and around half of the staff employed there are Unitec students. These students provide call centre, back office operation and IT services including application development, testing, mobile apps and business analysis for a range of national and international clients.
Apart from the benefits gained from working alongside experienced staff, many students have the opportunity to benefit from mentoring, internships and graduate hire programmes. But the benefits go both ways. As Concentrix President Chris Caldwell says, bringing together business and education in this way provides enormous opportunities for New Zealand organisations.
"Through our partnership with Unitec, Concentrix has the chance to work with highly skilled, talented students, while the students have the opportunity to practice what they're learning in a real world environment before they graduate."
It's experience that simply can't be gained through a degree alone, and – as Dr Rick Ede emphasises – it's immeasurably valuable in developing work ready employees.
"The world is changing at a rapid pace, and innovative partnerships like this give our students the skills and experience they need to add immediate value to the businesses of the future."
TECH FUTURES LAB: Fostering tech innovation
---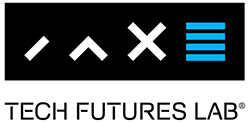 A partnership between Unitec and tech-ed leader Frances Valentine has led to the creation of Tech Futures Lab – the business and technology incubator of The Mind Lab by Unitec. Its goal is to help professionals, leaders, employees and entrepreneurs thrive in and embrace the tech-enabled world and prepare for the future of business.

Working together, Unitec and Tech Futures Lab have introduced the Master of Applied Practice (Technological Futures). This innovative 50-week specialisation is designed for those who want to lead change in their organisations, re-engineer their careers or develop and grow an idea or innovation.

The programme allows participants to tailor study to their individual professional aspirations and the needs of their workplace. As Tech Futures Lab founder Frances Valintine says, it offers them the ability to learn and apply new knowledge, skills and technologies that increase productivity and provide a distinct competitive advantage.
"Thanks to our partnership with Unitec, the one-year master's programme has been a game-changer for New Zealand. Candidates have the opportunity to develop and innovate with the support of highly skilled technical experts, with wrap-around support from industry and academic mentors." Frances Valintine
---
THE MIND LAB: Delivering relevant education with impact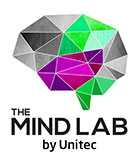 The Mind Lab has a vision to transform education in New Zealand and build and develop 21st century skills in students and teachers alike. Their partnership with Unitec is helping them achieve this, one step at a time.
Unitec and The Mind Lab first came together in 2014 to launch the Postgraduate Certificate in Applied Practice (Digital & Collaborative Learning). An NZQA accredited, TEC funded postgraduate qualification, it provides a pathway for teachers to upskill themselves – backed by the credibility of a recognised higher education provider.
As The Mind Lab's National Postgraduate Director David Parson explains, the programme was born when teachers, bringing students into The Mind Lab for school sessions, were themselves wanting to learn about opportunities for new technology and new ways of teaching.
"We saw a real need to upskill teachers, so we developed the postgrad programme with the help and support of Unitec. It educates teachers about new and innovative things to do in their classrooms, and teaches them how to prepare their students for the rest of the 21st century."
Delivered nationwide, the postgraduate certificate is successfully building a national community of practice across regions, varying deciles and different types of schools. It's not only changing the methods of thousands of teachers directly, but making a difference to thousands more who are influenced through graduates.
"Unlike traditional development, the programme is embedded in practice and reinforces skills and ideas over the long term," explains Parson. "Digital tools are seen as a way of supporting learning, not the other way around."
The partnership with Unitec has enabled us to create and deliver a programme that is robust and straightforward. Apart from enabling The Mind Lab to offer students formal accreditation, Parson says it's given them access to a huge range of infrastructural support.
"We use the Unitec Library, utilise and build on their enrolment system and learning management systems, and leverage the expertise of their support staff."
"Not only that, but we believe the real value of the partnership lies in the benefits to the New Zealand education system as a whole. Working with Unitec, we're delivering education that is relevant, useful and appropriate for the generations coming through in the future – and with every year that goes by we see a larger impact."
The partnership has already led to other innovative educational offerings, such as the Tech Futures Lab Master's programme, and The Mind Lab is currently developing further postgrad qualifications to increase its reach and offerings.
---
PULLMAN LEARNING GROUP: Bringing Think.Do approach to life

Advocating the principles of "Learning by Doing", Unitec is partnering with Pullman Learning Group to provide simulated working environments for students, using cutting-edge simulation and emulation equipment.

For students studying in the automotive, welding and engineering industries, simulations and emulations offer the chance to learn, experiment, troubleshoot and diagnose in a safe environment.
"Working with Unitec to develop the simulation equipment has given students hands-on experience that's critical to their learning speed and knowledge retention." David Birnbaum
"Using the simulation and emulation equipment, students are making real-world connections using real componentry for real machines. The sensors they see on the automotive circuit boards are the exact same sensors you'll see used in any top-line car or truck on the road."
---
MATAAHO: Training for the Future of Work

('Mata' is the face and 'Aho' are the threads, representing the variety of vocational pathways on offer for the students studying with us).
Unitec's new trades training facility supports the institute's approach to contemporary applied learning, reflecting a modern job site and giving students the practical experience they need to become highly skilled, work-ready graduates. It also allows Unitec to partner with commercial organisations to provide them with the most advanced training tools for their staff.
At 7000m2, Mataaho is New Zealand's biggest open plan trades education space. It offers a huge range of specialised tools and equipment complemented by the largest assortment of virtual reality, augmented reality and emulation equipment for trades training in the country.
And with a full spectrum of trades training under one roof, from carpentry to gas fitting and automotive, it exposes students to an array of specialisations.
As Unitec's Dean of Engineering, Construction and Infrastructure Renee Davies explains, "the building emulates a little of what you might find in a real workplace. It also gives students the chance to interact with and understand the other disciplines that they'll be working with."
By combining state-of-the-art simulation and emulation equipment with traditional hands-on methods of teaching, students are able to increase their level of practical experience dramatically.
"It helps students gain the experience they need to fully develop their skills," says Davies, "and allows for very specialised training. For example, we can set up our automotive emulation equipment to match proprietary manufacturer technologies, or to include advanced systems such as hybrid or electric drivetrains."
These training opportunities are of great interest to businesses seeking to upskill their staff on the latest techniques and technologies. Unitec has announced partnerships with Dayle ITM, Dulux International, Pullman Group, Lincoln Electric, Giltrap Volkswagen, Makita, Repco and Unitec's Health & Safety Ambassador Mahe Drysdale. These partnerships also help to increase students' exposure to the industry.