Partnering to improve the industry standards through education
Property consultancy Maynard Marks' focus on sustainable communities and learning aligns well with Unitec's mission to enable better futures for students, communities and enterprise.
National property and building consultancy Maynard Marks offers everything from building and quantity surveying to project management, environmental consulting, architecture and structural engineering. Director and Chartered Building Surveyor Stuart Wilson says the organisation has worked with Unitec for a number of years.
"Maynard Marks has an informal partnership with Unitec, which we hope will continue to grow. We sponsor their Student of the Year awards in Architecture and Quantity Surveying, attend their career events, and we have recently rolled out the Maynard Marks Excellence Scholarship."
Stuart says the relationship has also led to Maynard Marks hiring a number of Unitec graduates, many of whom now work in the company's Architectural team - including Architectural Designer, Mary Star.
"Through working with Unitec, we get the opportunity to be introduced to the industry's top talent, and Mary is a great example of this. She joined us as a trainee before she graduated, and she's proven herself to be a highly talented Architectural Designer with particular skills in 3D modelling. While working towards her qualification, she received a New Zealand Institute of Building Award for best overall academic performance in the NZ Diploma in Architectural Technology, as well as a Unitec Excellence Award where she was named Top Year 1 student - so it was fantastic to see her join the Maynard Marks team."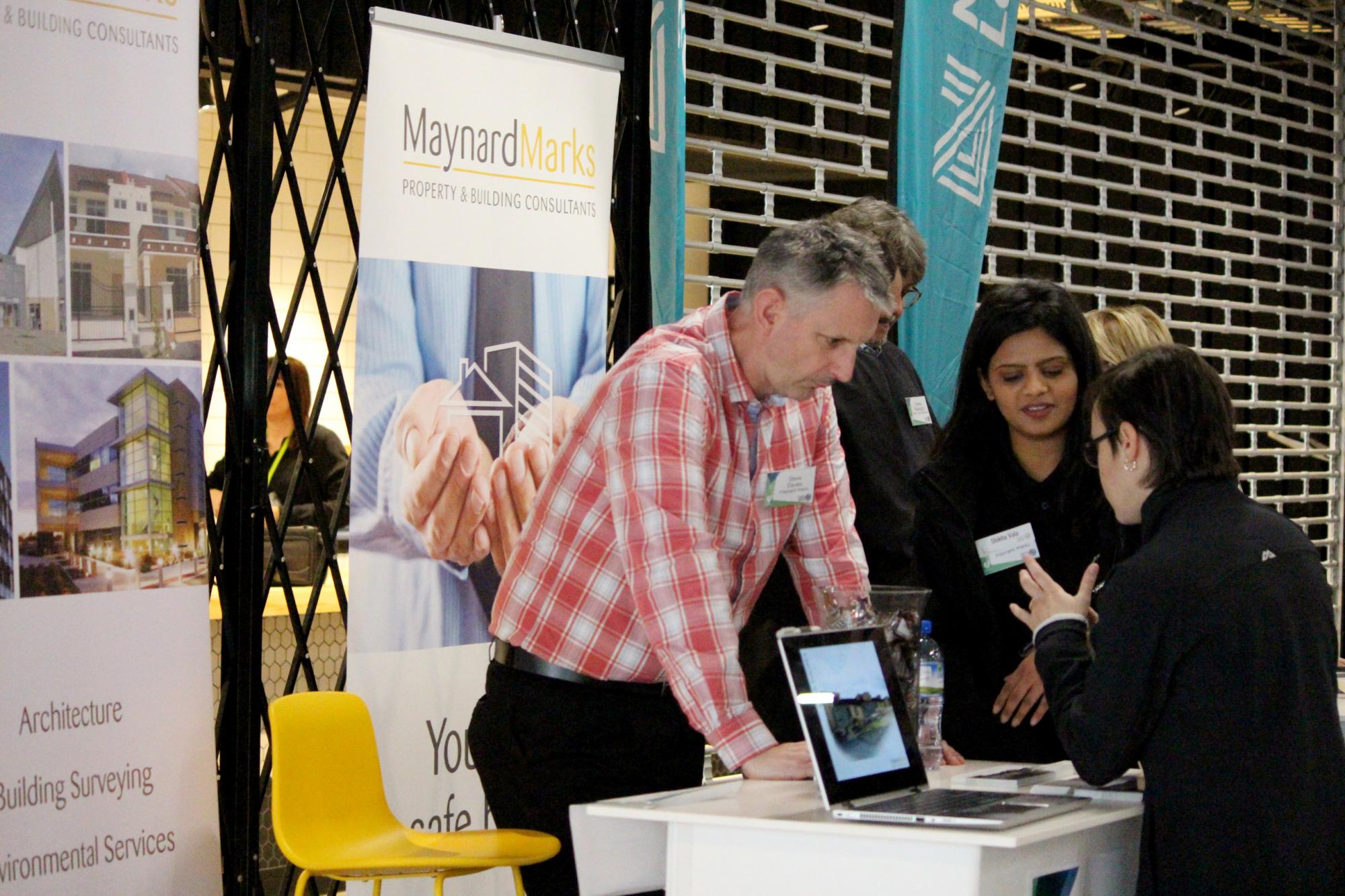 Stuart says being part of Unitec's events also gives Maynard Marks valuable exposure with students who will go on to become practitioners in the industry.
"It gives graduates the chance to learn what we're about, and raises our profile at the same time. As an organisation we have a particular interest in improving industry standards. Our vision is to see that 'every building in Aotearoa is safe, healthy, and sustainable'. This is supported by our mission: 'to raise the quality of the built environment and improve people's wellbeing by providing sustainable, best practice solutions for new and existing buildings'. It's all about continually upskilling ourselves and educating the industry, so in that sense our purpose aligns well with Unitec's. We're both in the business of educating, and we look forward to seeing what more we can achieve through the partnership."
---