One classroom, seven languages
Imagine a roomful of preschoolers speaking seven different languages, none of them English. This was the situation Bachelor of Teaching student Ripeka Page faced on her placement at the Mangere Refugee Resettlement Centre (MRRC) — but the prospect of a challenge was one of the reasons she wanted to go there.
Refugees who enter New Zealand under the Refugee Quota Programme spend their first eight weeks at the MRRC, where they are given help and support to prepare for life in New Zealand. Ripeka's placement was with the six-week education programme offered by The Centre for Refugee Education, in its preschool programme.
While Ripeka was nervous that language might be a barrier, she soon realised that it wasn't. "I absolutely loved it," she says. "It was a really rich experience. I come from a Maori background, but even though I can only speak English and Maori, it taught me that you can have a relationship with children and their families, even if you don't speak the same language. You can still be there for someone and your presence will still be welcomed."
There are, she says, many ways to communicate. "Using body language, sitting with the children, being present, reassuring them — praise is important to children, but they can tell from your facial expressions when you're praising them. They can read you as much as you can read them."
"I could use the same teaching practice that I'd use with children anywhere; creating relationships isn't dependent on having the same language, but on trust and loyalty and being there for the children."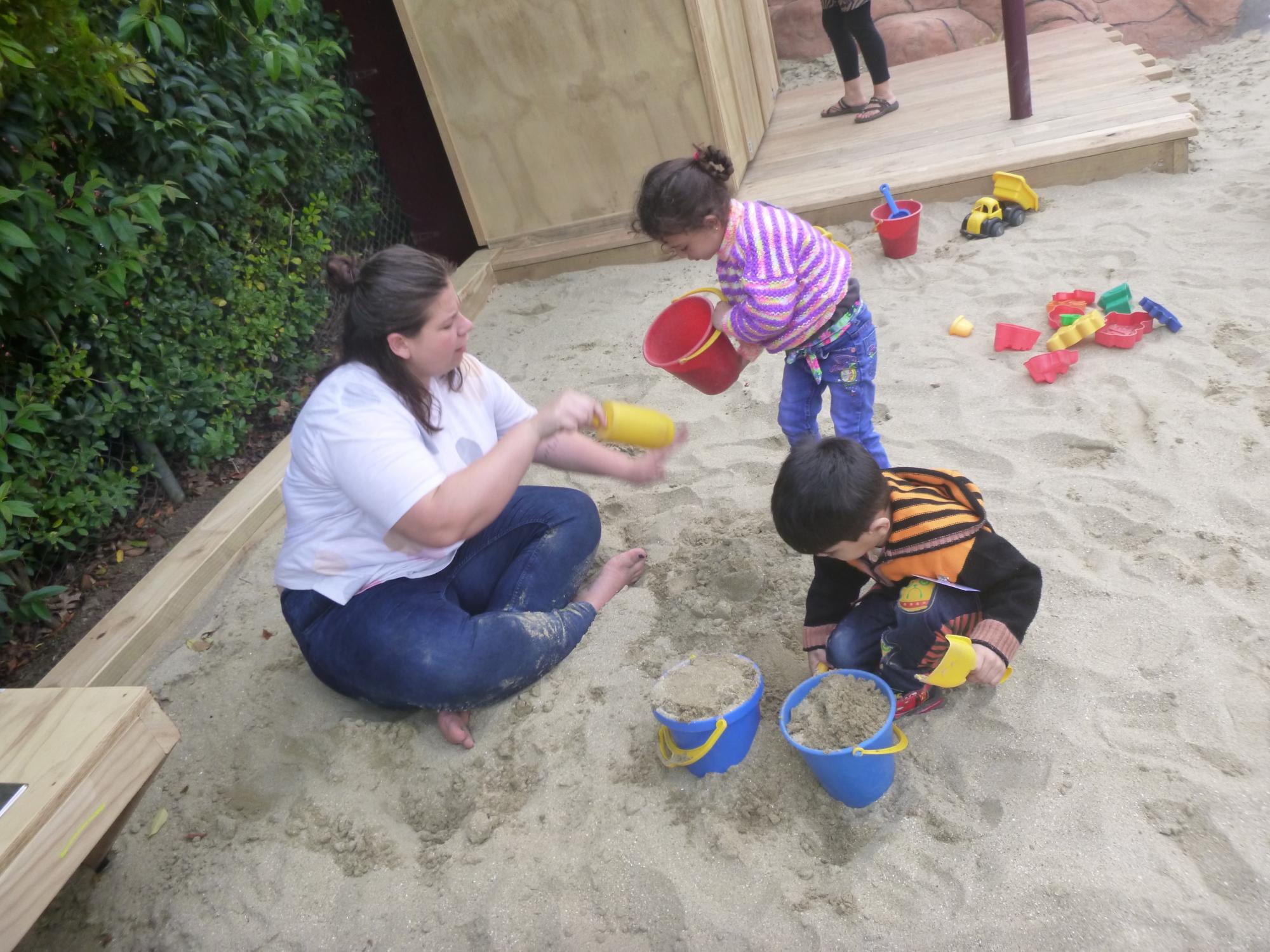 Ripeka is in her second year studying for a Bachelor of Teaching in Early Childhood Education (ECE), a course constructed as a field-based qualification. Students are expected to attend tutorial-style lectures at Unitec two days a week and on top of their placements, work 12 hours each week in a licensed early childhood centre, either on a voluntary or paid basis.
Ripeka says this was part of the appeal of the course. She first volunteered at the Kids Domain Early Learning Centre but now works there part-time as a permanent relief teacher. "I chose Unitec because of the work-based experience, because it gives me the opportunity to work within the field and learn alongside other qualified teachers in the profession I'm studying in. I love getting that hands-on experience. In early childhood education you only learn through the children that you're working with. That's something that can't be taught."
Moreover, it's meant that she can earn a living while studying which, as a mature student, was important to her. "Being able to work and provide for living costs, but work in the area that I'm studying in was one of the reasons I chose to study at Unitec."
Her placement at the MRRC Centre, she says, offered her a different experience, both unique and invaluable. It gave her an insight into working with children with different languages and from myriad backgrounds as well as the refugee experience more broadly — that is, the experiences of people who have had to flee their country, usually because of war. "I feel like a lot of New Zealanders should go there, and experience what these refugees have gone through and understand where they come from."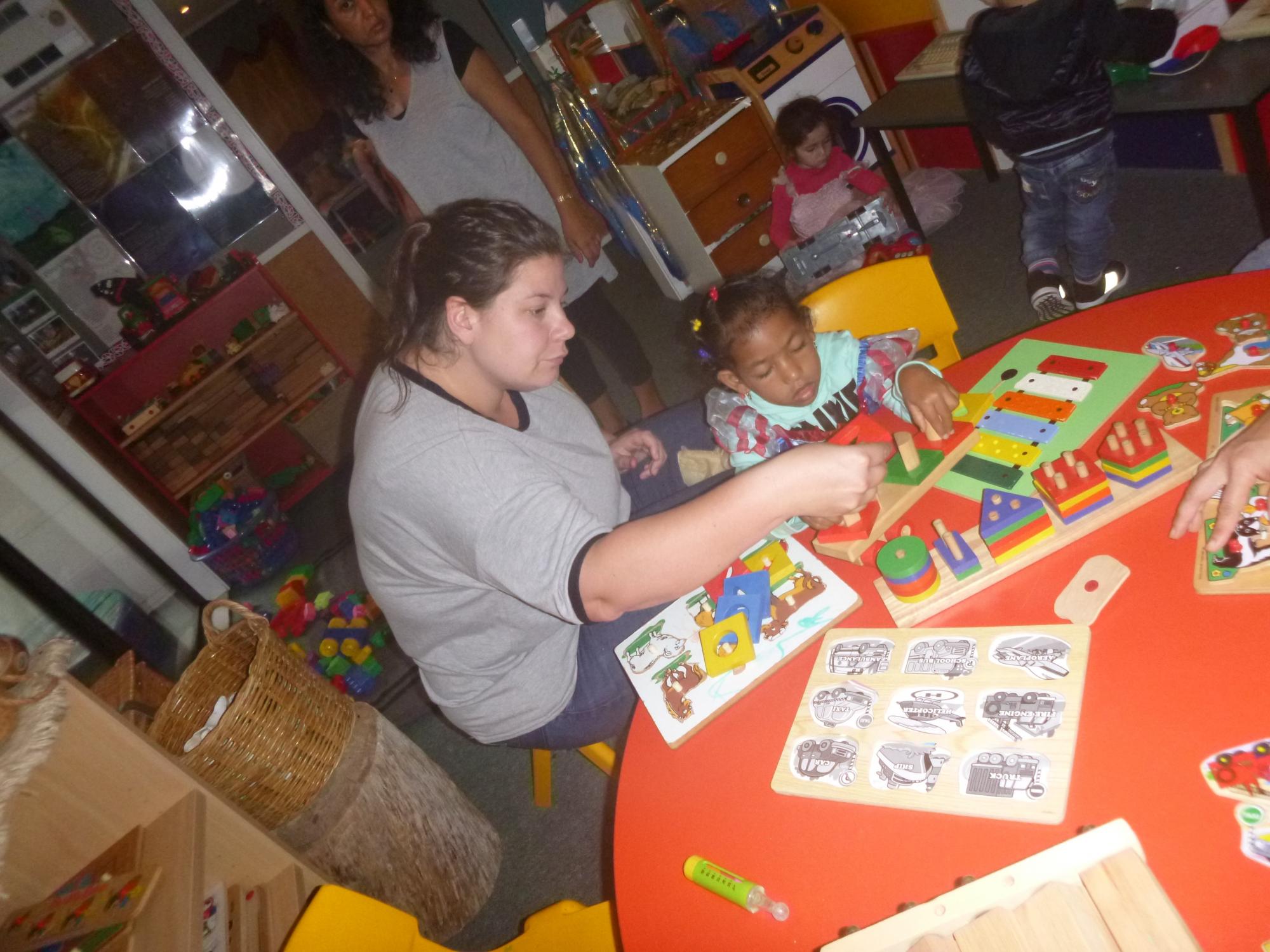 Her advice for other students studying for a Bachelor of Teaching (Early Childhood Education)? "Don't be put off by a challenge. This practicum was a perfect opportunity, because it stepped me out of my comfort zone. It allowed me to experience something like I never have, and to challenge myself to be a better teacher."
Evidently she was more than up to the challenge. "Ripeka was an awesome student to have, open to the children and all their differences," says head teacher at the Centre for Refugee Education and Ripeka's supervisor, Ruth Ham. "We are seeing a high calibre of students from Unitec who have passion, who care. This is what makes a great teacher."
---
Find out more about studying Teaching at Unitec:
Health and Community Study Early Childhood Education Order Brochure