MSC Consulting Group- building a solid relationship
Attending Unitec's Engineering Connect event in 2019 led to MSC Consulting Group hiring a Unitec graduate, and they hope to develop the relationship further into the future.
Based in Takapuna, Auckland, MSC Consulting Group is an independent, locally-owned structural and civil engineering practice, employing around 60 engineers, draftspeople and administration staff. As the company's Drawing Office Manager, David Williams manages a team of 13 draftspeople. He says attending Unitec's Engineering Connect event was the catalyst for a relationship between the two businesses.
"We set up a stand at Unitec's Engineering Connect event last year, where students could come and talk to us and other delegates about the industry and workplace opportunities. We spoke to so many people that day that we ran out of business cards! Two graduates in particular stood out - which led to us hiring one of them as a draftsperson."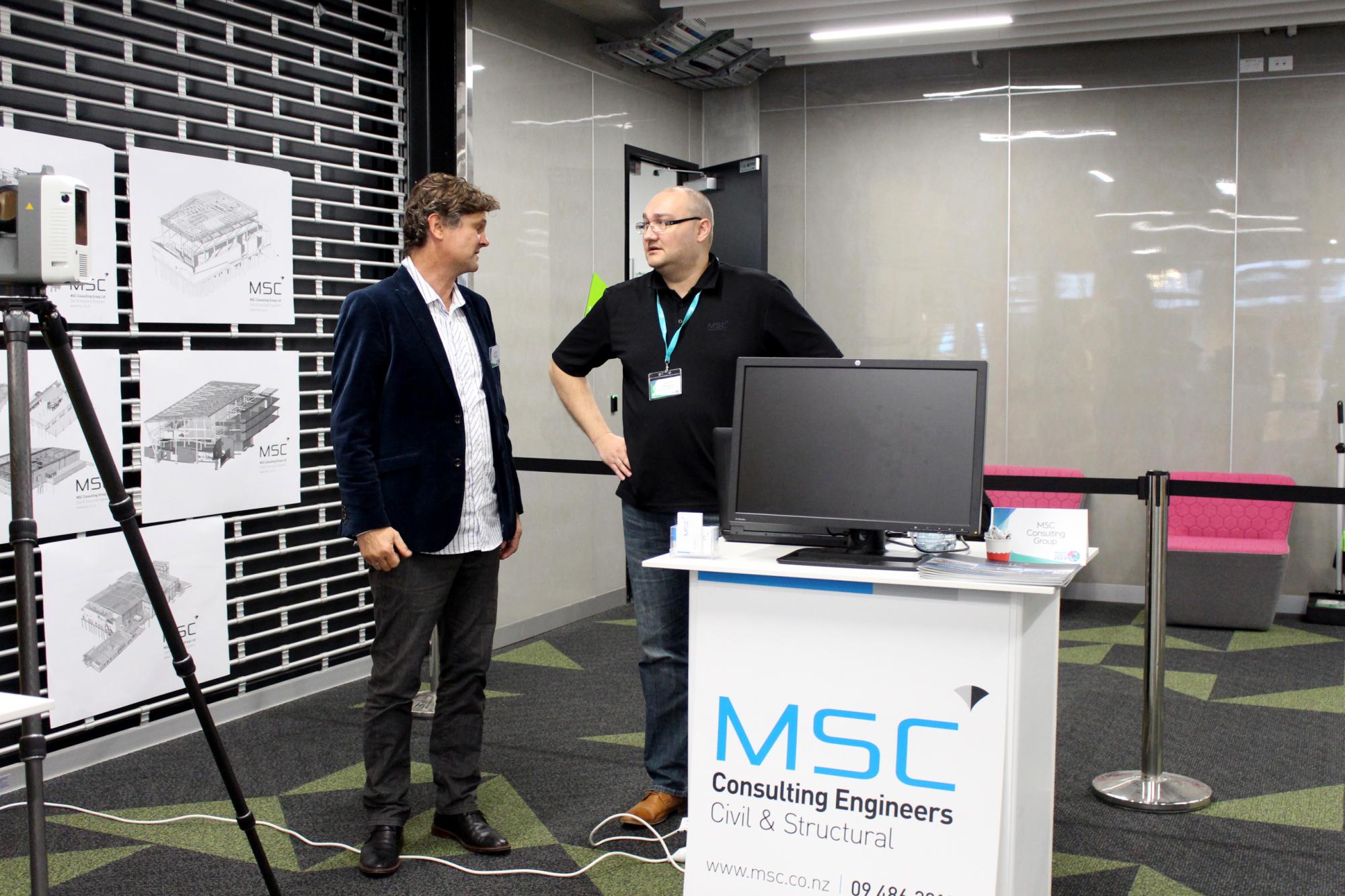 The successful candidate, Marcos de Marchi, graduated from Unitec's Bachelor of Engineering Technology (Civil) and, after an interview with MSC, started in the company's Drawing Office in early 2020.
"He not only had a solid qualification, but the practical experience to back it up - having worked as a builder while studying. Often you'll find that University graduates, unless they've worked in a summer internship, come to you with no work experience, so they're pretty green and have a lot to learn. Having this graduate start with some experience under his belt was a huge advantage."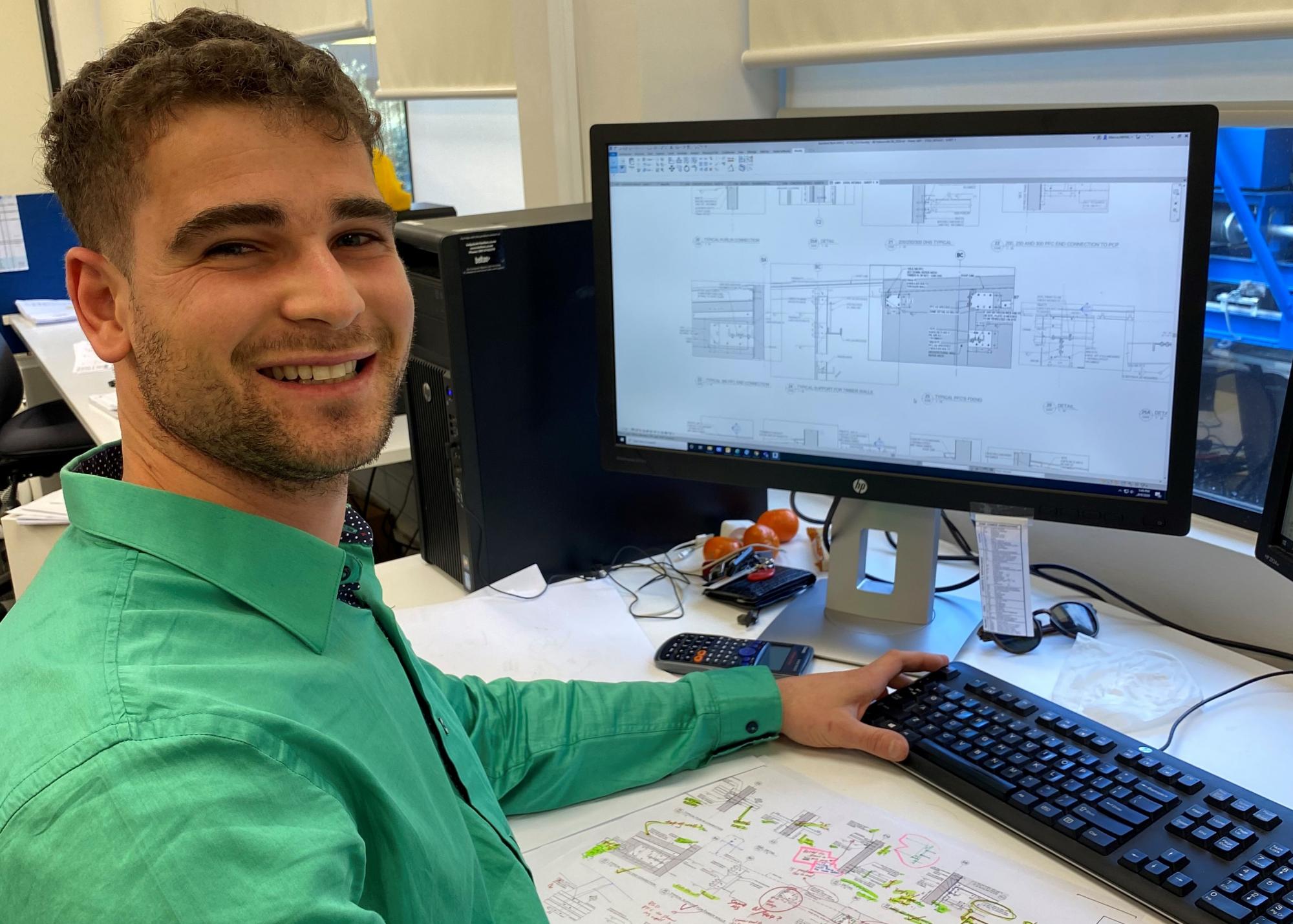 David says that while the COVID-19 lockdown disrupted his entry to the business, the graduate has shown himself to be a valuable team member since being back in the office.
"Luckily, as a business, we were able to work remotely over lockdown, so we could give him bits and pieces to work on - and most importantly could keep his role open! Now that we're back in the office he's fulfilling his tasks diligently and fits in really well with the team - asking lots of questions and making good progress."
The MSC Drawing Office looks after structural drawings for everything from minor residential renovations, schools and aged care facilities to industrial buildings, fuel stations and multi-level commercial properties in the city. David says they look for draftspeople who can do more than simply redraw plans.
"We need our draftspeople to have a critical eye; to act as an additional level of Quality Assurance. We want someone who can take basic information from our engineers and develop a full set of documentation. Unitec grads seem to fit those requirements."
The drive to hire graduates
David says over the past 10 years it's been difficult to find experienced, qualified people to fill roles - particularly in structural drafting.
"After the Ministry of Works came to an end in the 1980s, a lot of formal training also ended. Historically, the Ministry undertook most major construction work in New Zealand, and each year they trained cadets in the required skills - so this did leave a bit of a gap in the industry. We were having to look offshore to hire staff, which can be complicated as you need to jump through a lot of immigration hoops. Plus, sometimes what you see on a CV isn't what you get!"
This issue prompted MSC to make the decision as a business to take on graduates in new full-time roles. They approached tertiary institutions, including Unitec, and relationships began to form.
"With Unitec, we've found a nice alignment between their Civil Engineering degree and the skillset we're looking for in our draftspeople. The degree gives students a good grounding in Engineering and covers things like Revit 3D Building Information Modelling software, which is what we use in the office. Plus, because many Unitec graduates get practical experience as part of their degree, they tend to be more 'work ready' than other graduates."
However, being able to use the right software is only the first step. David says MSC then aims to develop a graduate's skills through mentoring and step-by-step experience.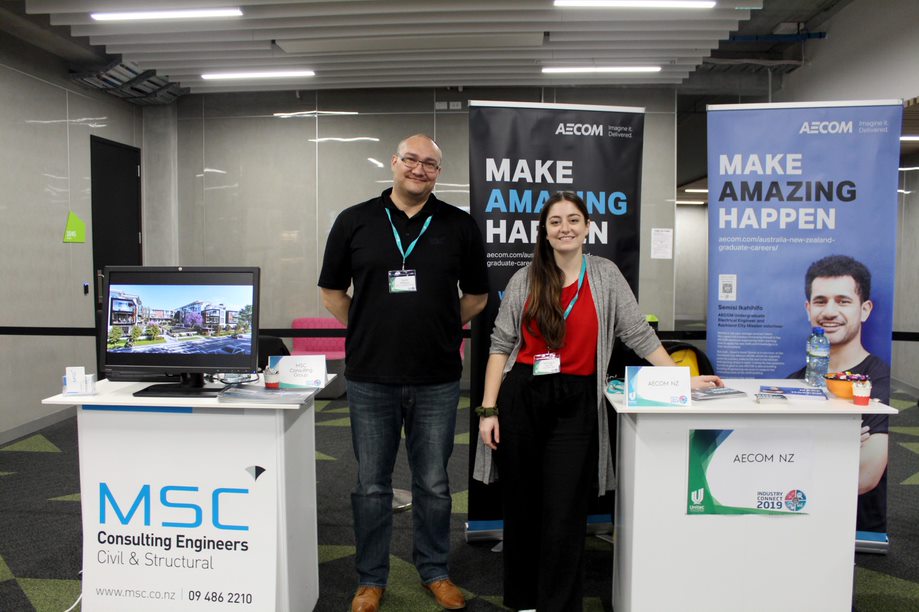 "When a graduate starts with us we give them a basic project, such as a simple house renovation or structural beam, and ask them to put the drawings together based on what they've learnt through their degree and practical experience. I'll then assess the drawings in line with our standards and processes - pulling apart the design and helping them consider things like structural support, aesthetics etc. We want to develop their critical thinking around how a building is put together."
David says graduates go through a number of these basic designs until they build up their experience to a point where they can move on to a bigger house or warehouse. They also gain confidence by assisting senior staff members on bigger projects.
"Once their understanding and experience grows, we can start to see where their strengths lie and point them towards different specialisations. Some move into bespoke concrete reinforced buildings, which is more architecturally driven, while others head into more standardised drawings for things like warehouses and steel beams. It's about understanding people's attributes and what they gravitate towards."
David says that while MSC's relationship with Unitec is just beginning, he hopes to see it grow further into the future.
"I see it as a mutually beneficial relationship. We get access to the latest engineering talent, and hopefully we can add value back into Unitec's curriculum. We'd love to have the chance to conduct a lecture to students as industry experts, and we're looking at creating placement opportunities for current students to gain real life work experience at MSC."