Measure & Draw: Growing business together with Unitec
With former Unitec graduates making up the majority of their staff, architectural design firm Measure & Draw say partnering with Unitec has proven invaluable as the business has grown.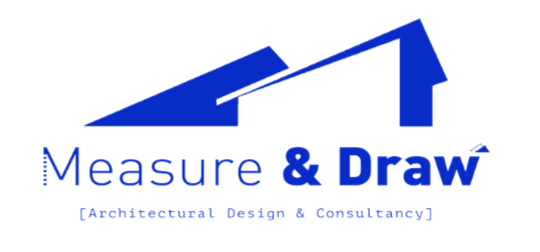 Measure and Draw is an Auckland based architectural firm that provides design, technical draughting and resource and building consent design to residential and commercial clients across New Zealand's biggest city.
Managing Partner and Unitec Alumni Chris Grimshaw joined the business five years ago, when Measure & Draw had just one architectural designer contracting to them, and he's been committed to growing the business ever since.
"One of my best friends started Measure & Draw 11 years ago. When I joined the company in 2013 we made the decision to grow the business and started advertising for staff. One of the ads we ran was through Unitec and we got so much engagement through it that we focused on developing this relationship."
Since then, Measure & Draw has grown to a team of 17 people – 15 of whom studied at Unitec. They say Unitec's graduates seem to fit their requirements when it comes to the skill set and experience they're looking for.
"Because the learning at Unitec is hands on and has a good connection to the industry from a business perspective, we've found their graduates to be more work-ready. We're also looking for hardworking, driven people with good communication skills, ideally who have worked while studying. Unitec graduates seem to fit the bill."
As the business began to grow, staff requirements shifted and Measure & Draw began hiring outside of the architectural graduate area.
"We needed graduates from areas such as marketing and accounting to meet the changing needs of the business, and Unitec were able to deliver on this. They've also helped us meet our objective of growing a really diverse workforce to match the cultural diversity of our client base. In fact, our staff speak over 22 languages in total!"
For Unitec architectural graduates joining Measure & Draw, there's a clear pathway for progression – from junior architectural designer to architectural designer, team leader/senior architectural designer, and finally Licenced Building Practitioner (LBP) architectural designer.
"Becoming an LBP requires a designer to complete three jobs that display a certain range of skills. The process can take two to three years, depending on their confidence and the turnaround times of the projects they're working on. We're fully supportive of our grads moving through the ranks to achieve their goals."
In the past four years that Measure & Draw has partnered with Unitec, Chris says the engagement has been outstanding. Unitec have shown their commitment to meeting the changing requirements of both the business and the industry – for example in the area of new builds versus renovations.
"Over the last year Measure & Draw took on around ten new build projects compared to nearly 150 renovations. We're seeing a big gap in the market when it comes to designers who specialise in renovation and extension projects – those who can work with the existing form rather than new builds.
"To fill this gap we'd like to see more graduates from Unitec's New Zealand Diploma of Architectural Technology. It's a two-year degree that's more practical and detailed, focusing on things like the New Zealand building code and working with CAD. Unitec have committed to getting four graduates from that course into Measure & Draw over the next two years, which is fantastic."
On their side, Measure & Draw have agreed to create a framework to provide real-world learning opportunities for Unitec's New Zealand Diploma of Architectural Technology students.
"We've committed to giving students the opportunity to come in and help us with things like site documentation and CAD drawing. It not only gives them the chance for some workplace experience but helps us out too. And, if we like what we see, it may lead to full-time employment in the future."
Chris believes Measure & Draw's partnership with Unitec will continue to grow and develop alongside the company.
"We've recently started an architectural engineering arm of Measure & Draw, and we're seeing some Unitec students start there and move across to the architectural side as they finish their Master's in Architecture. We're also looking to start a surveying division in the next year or so. Unitec runs a surveying course, so we'll look to partner with them on this, too."
---