Student kitchens at our Mt Albert and Waitākere campuses are being stocked with donations of kai, thanks to weekly deliveries from national food rescue charity KiwiHarvest.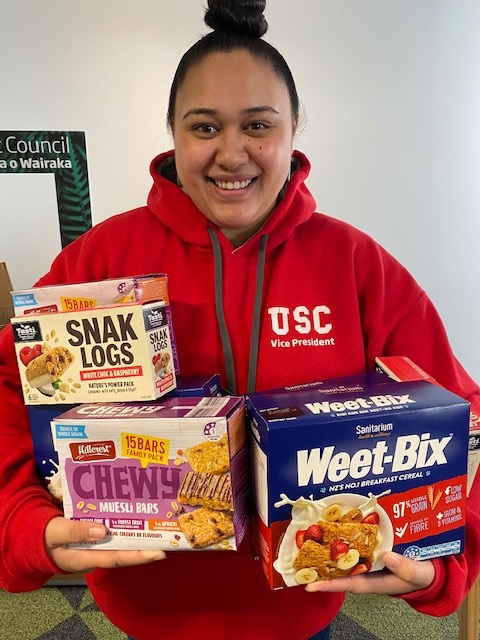 Student Vice President Mereana Kiore said that the kai, including muesli bars and packets of Weetbix, comes from businesses that have excess stock and want to re-distribute it to communities and groups where it's needed and appreciated.

The new Unitec Student Council (USC) space in Te Puna was officially opened today, and Mereana says it's awesome to finally have a central, visible and open space where students can come for support, information, ideas exchange or just to chat. She says it's a great way for all students and staff to learn more about what Unitec's student body does, and to help amplify the student voice across both our campuses. "It's for students, by students," says Mereana. Along with Mereana and the Student President Helen Vea, the Student Advocate Arya Vasanthan is also based in the USC space.