Inside Story: Hats, Boots and 1950s Underwear
In a room in Unitec's Building 06, a group of students work on the Victorian style lace up boots they've designed themselves and are now covering with a range of fabrics.
Behind them is another workshop that looks like that which you might find behind the scenes of a film set; a mannequin clad in a jester suit, some in 1950s style underwear, one wearing a velvet and bejeweled pantsuit that looks as if it could have been lifted out of a movie produced by Cecil B. DeMille.

This is the headquarters for Unitec's Bachelor of Performing and Screen Arts (Production Design and Management).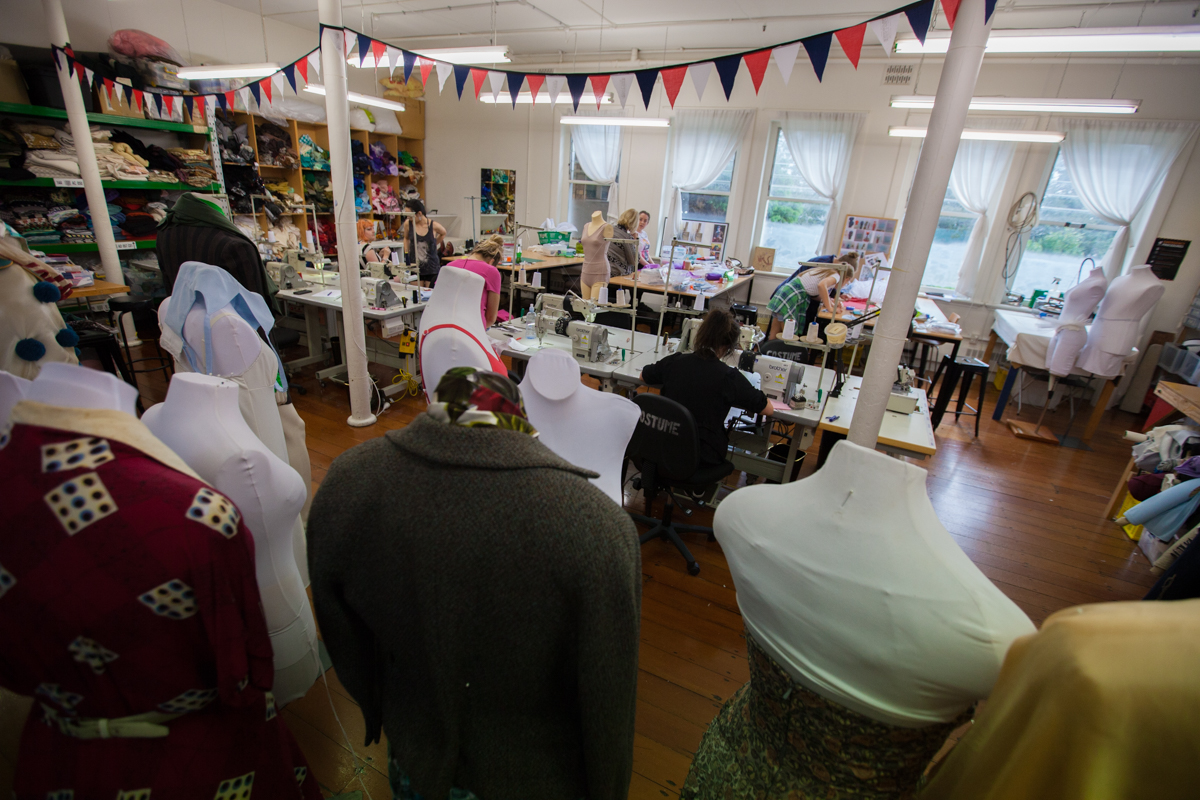 Third year students, Lauren Millar and Rebekah Cancare were completing their Victorian boots and about to move into designing and making 1950s flats. They were introduced to costume design after attending an introductory costume design workshop at Unitec for high-school students, and recall it as something of an epiphany.

"I walked into the room and just melted into the floor," says Rebakah. "I thought, this is where I need to be!"

Lauren had a similar response. "Just walking into that room, with the sewing machines, a wall of fabrics, and all these mannequins dressed in various costumes convinced me. And everyone was so welcoming and friendly, which was really important to me."

Unitec's three-year course in Production Design and Management (Costume Design) involves learning how to design and then make costumes top to toe -- hats, jewellery, buttons, underwear, shoes -- and for a variety of different purposes and periods.

Last year the entire course had a 1940s theme, and students designed and made civilian clothing, WW2 military-wear, 1940s nurse's uniforms, pilot outfits and more. This year the theme is the 1950s. Third year students are tasked with designing costumes for "The Greatest Show on Earth", a 1950s film produced by Cecile B. De Mille, which explains the aforementioned velvet pantsuit.

Currently there are five students in the third year of Production Design and Management (Costume Design), a close-knit group that operates as a wardrobe team might on any film set or theatrical production. "We're all very much hands on learners," says Rebekah.

Their classroom has also been set up as a wardrobe department would be in the real world. "We've deliberately set this space up like it would be in industry," says Erin O' Neill, who was appointed coordinator for Costume Design in 2012. "So when students go on secondment, they're familiar with the environment and how to work in it."

Lauren says one of the most appealing aspects of the course is that the lecturers treat students more "like future colleagues".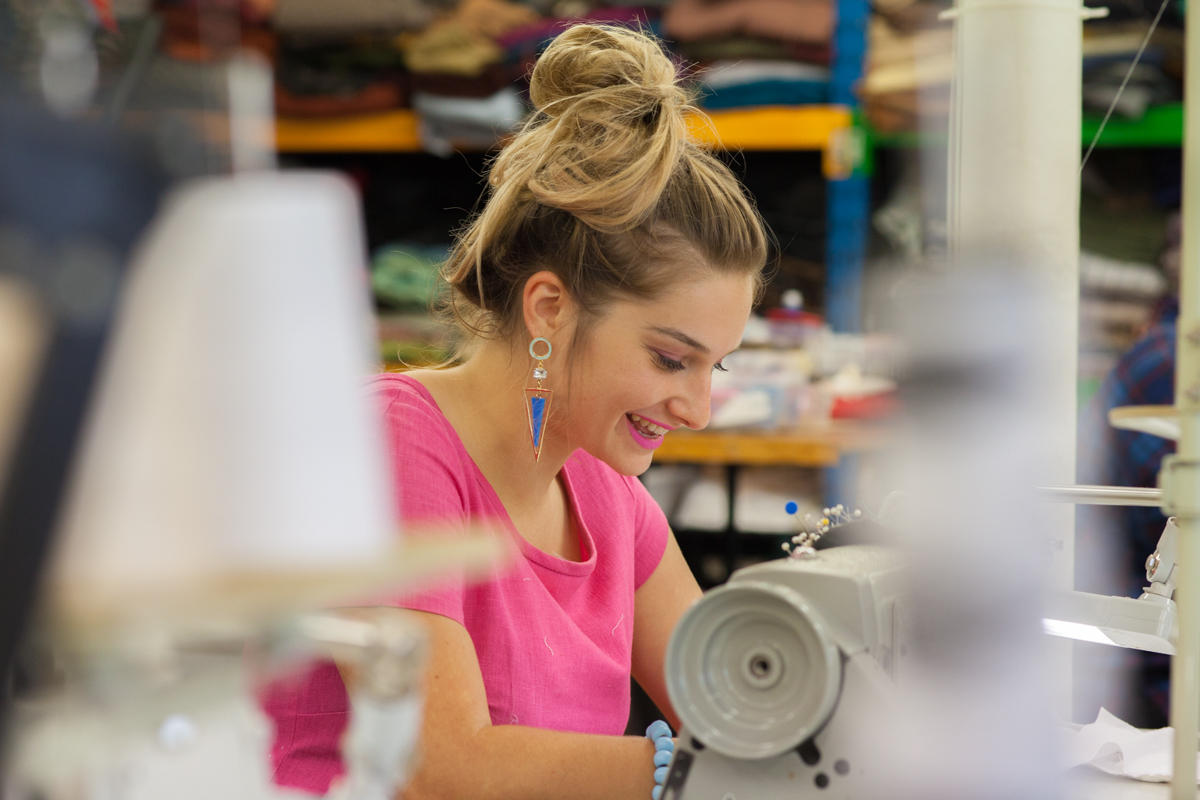 Rebekah agrees. "One of the lecturers we had last year said, 'in 18 months we'll be colleagues, so that's how I'm going to treat you, that's how we're going to run this class; we're colleagues, collaborating on design.'"

Kate Mason initially began studying fashion design at another institution, but left after it became apparent that she wouldn't be able to focus on costume design. Unitec's Bachelor of Performing and Screen Arts (Production Design and Management) has fitted like a glove, in terms of what is taught as well as the way it's taught.

"It's more of an apprenticeship," she says. "You're bouncing ideas off your lecturer, sitting and talking to them, and you'll go and say 'how do you think I should do this?' and you'll end up in a 40 minute conversation about so many others things, all of which will be constructive. Having practitioners teaching you more like an apprentice than a novice helps you grow as a practitioner."

It's not all about designing and sewing, she says. "You learn how to budget. You learn how to prioritise your time -- for example, we've got seven weeks to pull together everything we need, which involves talking with directors, fittings, alterations ..."
Students are taught by a number of well-regarded practitioners. Erin has worked on hundreds of productions in a costume career in theatre, opera and film, in New Zealand, Britain and Italy.

Numerous guest lecturers also bring a range of skills and experiences, such as Louise Clifton who set up and runs a shoe school in Dunedin (at the time of writing she was teaching students the art of shoe-making) and Tracy Grant Lord, a leading stage designer of theatre, opera and ballet.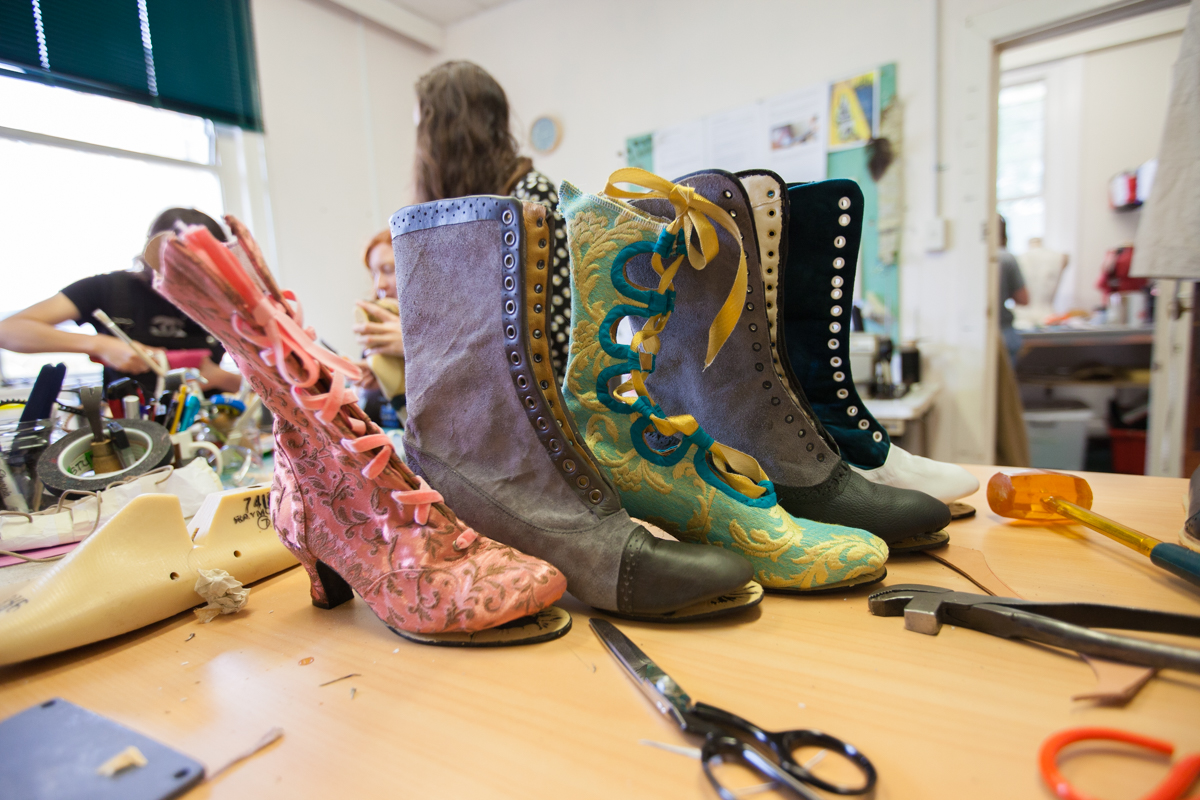 Costume design, says Tracy, "is about the world inside the scripts. We get to work with these wonderful plays and stories, and that gives us a good foundation on which to grow our own ideas.

"The scripts might be contemporary or several hundred years old, but we're all finding our own way to tell those stories. That's really exciting; you never get tired of it.

"And of course the outcome is that you empower the actor, or dancer, or opera singer by creating this physical world. You're always working in collaboration, so it's a big team game. But students at Unitec are surrounded by and work with actors and film making students, so they're not working in isolation."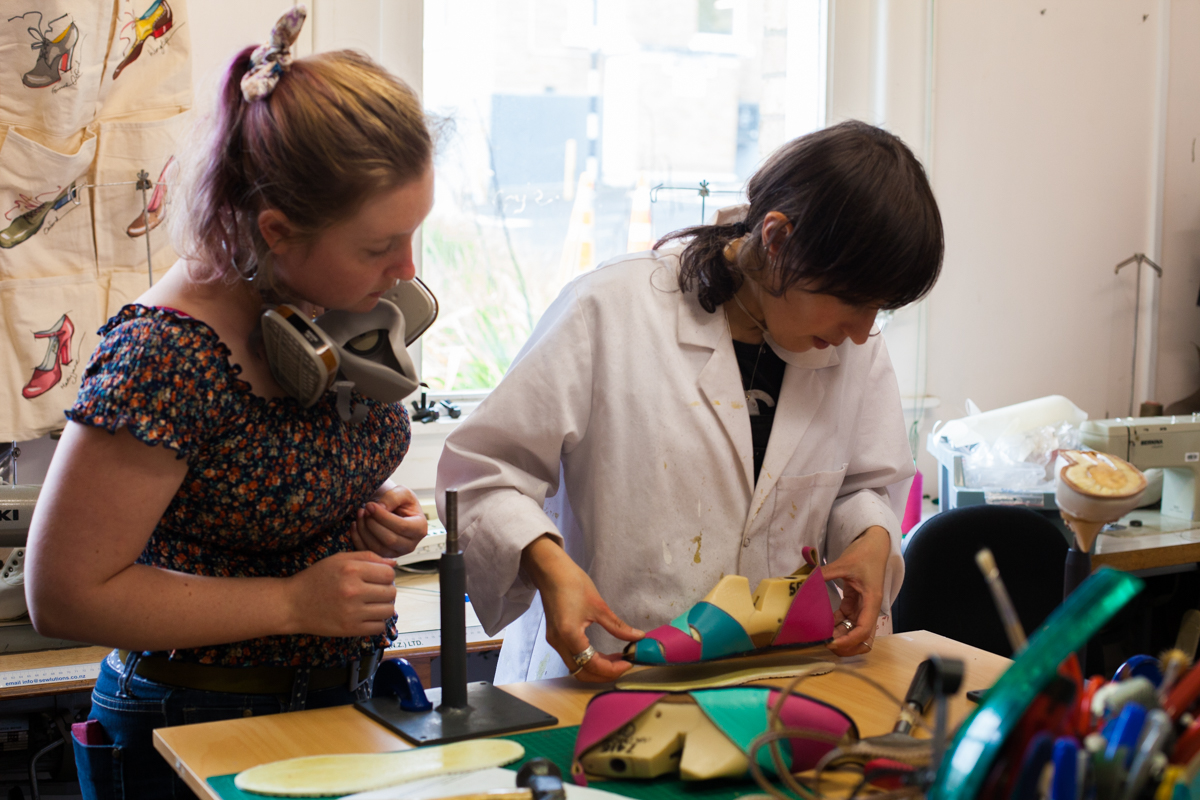 Students work on various productions while studying, often alongside students in film and theatre. Many have also had the chance to work on a number of major theatre and film productions while on placement.
"The industry are very engaged with what we're doing," says Erin. "Because they want and need people who are trained in costume design."

The rate of graduate employment is 100%, she says. "We have to hang on to our students, because they're often offered work before they've finished their degree. But we like them to complete their third year, so we can polish them up."
---
Find out more about studying Production Design and Management at Unitec:
Creative Industries Study Production Design and Management Order Study Guide