IBM: Helping grow IT talent
The partnership between Unitec and IBM began in 2012. For the multi-national information technology company, it's about helping grow the IT skills they're looking for in the marketplace.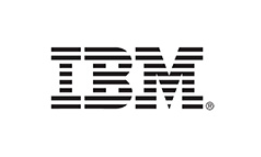 IBM NZ Operations Executive, Sallie Purser, says the company is passionate about developing new talent. Part of this is supporting Unitec's students to gain the skills and industry knowledge necessary to come out as high-quality graduates.
"For us, it's about helping to grow the kind of skills we're looking for when we're hiring IT graduates. We want to find people who offer the right ability and knowledge to fit into our business, and this means working closely with Unitec to mentor, tutor and offer business advice. The end objective is to help Unitec understand more about IT and what the industry requires, so they can ensure the courses they offer are delivering on this."
Over the past seven years, IBM staff have worked with Unitec to give guest lectures on hot topics such as Artificial Intelligence, as well as fulfil regular lecturing and tutoring arrangements that are part of Unitec's curriculum.
"We've had a number of Unitec students come and work with us, within both our consulting and technical teams, and some have gone on to become valued employees after graduating. This wouldn't have happened without our partnership, as we simply wouldn't have been exposed to them."
Shahid Saiyad, IBM's Financial Services Sector Leader within the Global Business Services team, says students interning in the consulting area typically express their interest in certain fields – such as banking or insurance – and IBM tries to link them with clients in those areas.
"The students work closely with other, more experienced consultants, joining in client meetings and discussions. They'll typically go on to become business analysts or 'Scrum Masters' (facilitators of agile development teams), buddying up with more experienced Scrum Masters.
"In our technical area students often end up working on digital projects within large client organisations. We have quite a bit of activity planned in the cognitive and artificial intelligence spaces, as well as in digital transformation, so these are areas where students may well end up assisting us."
Sallie says that when the company is hiring interns or graduates, they typically look for self-starters with a good work ethic. However, when it comes to technology skills, Shahid says there's no magic bullet.
"We like students who have been exposed to the latest technology, and Unitec's graduates appear to have a well-rounded knowledge of the industry. But they also need to be open to learning about a wide range of new technologies, tools and skills. Our industry is always changing, so anyone we hire needs to be a quick learner with good problem-solving skills who can articulate the part they will play in solving a problem for a client."