How computer vision is changing recreational fishing
Knowledge can make us stronger," says Jing (Jane) Zhao. She's right, of course. And when it comes to keeping our fisheries strong, knowledge is power.
As an island nation, recreational fishing is woven into the New Zealand identity and is an important expression of culture. Understanding our recreational fishing levels plays a significant part in wider fisheries management, which is why Unitec doctoral student Jane Zhao made it her mission to research the information-gathering technologies around recreational fishing.
Fisheries New Zealand invests more than $20 million in fisheries science every year to ensure it knows what's happening with our fish stocks. If the scientific information suggests more fish can be harvested sustainably, then the catch limits are increased. Conversely, if sustainability issues are identified, catch limits are reduced.
But getting that information is key, which is why Zhao's three-year project was funded by the Ministry for Primary Industries (MPI) and done in partnership with the National Institute of Water and Atmospheric Research (NIWA).
NIWA currently monitors traffic at a number of boat ramps around the country using CCTV cameras, technicians then use the footage to count the boats manually – a time consuming task.
"So the project was very specific," says Zhao. "NIWA had already installed cameras at boat ramps, but these cameras could not use existing methods for automatically counting objects on digital footage.
"It's already possible to monitor footage with 25 images per second. But in our project, the frame rate on the CCTV cameras is very low, only one image per minute. We needed to develop a way to identify and detect boats in this low frame-rate video. I conducted my research on existing methods to find their advantages and shortcomings, then I used new ideas to solve the old problems," she says.
Using computer vision, an interdisciplinary field that works to give computers the ability to understand digital images, Zhao developed a new object-tracking algorithm that could potentially identify boats arriving at key ramps around the country.
Jane's thesis was co-supervised by Paul Pang (professor of Computer Science at Unitec), Hossein Sarrafzadeh (professor of Computer Science at Unitec) and Bruce Hartill, who leads the research NIWA conducts on recreational fishing.
Hartill says it's unusual for MPI fisheries to fund a PhD, which reflects the need to find better ways to understand the scale and impact of recreational fishing in New Zealand. "It's a very big problem, and Jane has certainly helped us get closer to developing a solution. While there is more work to be done in the area before Jane's methods can be used to automatically monitor boat traffic around New Zealand, we've learned a lot about computer vision from this research. It has improved our understanding for the issue and how we might resolve it."
For Zhao, who completed her masters in Computer Science in China, the project has been the opportunity she was looking for when she came to New Zealand to take on her doctoral studies through a Unitec scholarship.
"I love research, I've published five papers as a result of this project," she says. And Zhao has glowing praise for her Unitec experience, where she was also employed as a lecturer in Computer Science. "They provided such an awesome platform for me and other research students – what I have gained from this academic and research training is really wonderful."
With worldwide concerns about depleting fish stocks, our local fisheries must be managed sustainably if we're to continue enjoying one of our favourite Kiwi pastimes – and Zhao says she relished the chance to work on a real-world project aimed at helping solve a real-world problem. "Computer science is very practical," she says, "So working in this area I can focus on cutting-edge technology – and keep learning, all life long."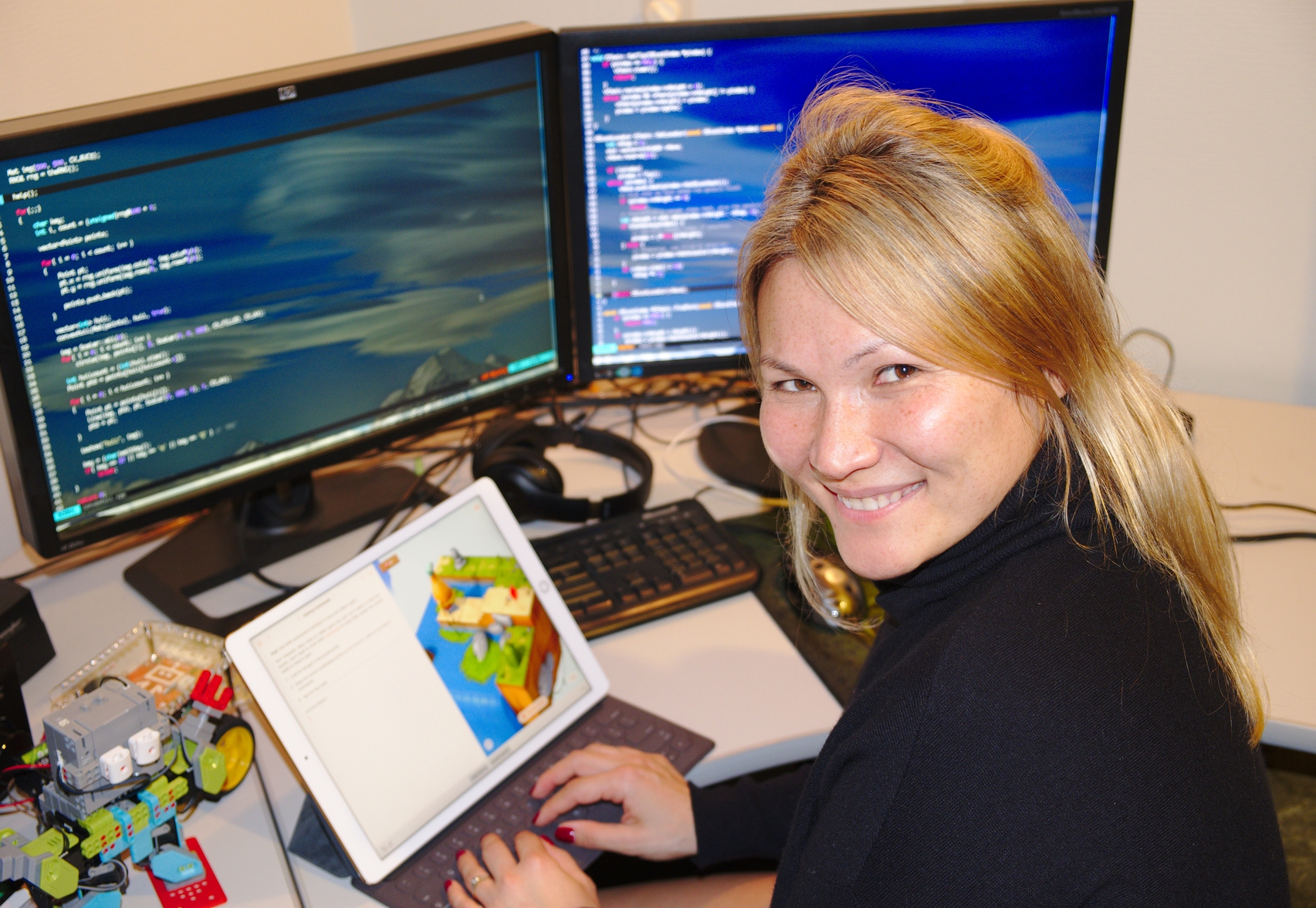 Dila Beisembayeva, Acting Head of Computer Science Pathway at Unitec
Computing at Unitec is always developing. As the world around us changes, we need to change with it. At Unitec, the focus is on addressing what the industry is looking for, combined with online learning which is gaining in popularity. With Unitec's Computing department working closely with the likes of Datacom, IBM and NZ Police, the students of today are well equipped to handle the work of tomorrow.
As New Zealand's largest institute of technology, Unitec offers a wide variety of programmes with campuses in both Mt Albert and Waitākere. At Unitec, it's about offering industry-focused education and the right combination of support to help students transform themselves – and the world – through study.
If you're looking for a supportive environment for your postgraduate studies, talk to the team at Unitec.
Originally posted by Noted on September 17, 2018.
---