E rau rangatira mā
Nau mai, e tai, ki te ao mārama!
E ngā maunga whakahī, e ngā wai tapu, e ngā mana nō ngā kokonga e whā, tēnā koutou!
Kei ngā ringa raupī, kei ngā ringa raupā o te tī o te tā, e maimoa nei i tēnei reo matahīapo i waiho mai ai ki a tātou i raro i tēnei āhuatanga o te wā nei, tēnā rā tātou katoa.
On This Page
1. What is ira.dot?
2. Event details
3. Register now to receive your Unitec goodie bag!
'ira.dot' recognises the inherent connectedness and interdependence to all things from our tūpuna down to us. It is how we can unite to protect ourselves from Covid-19. This includes our whānau and our wider communities that make up the diverse cultural melting pot that is Auckland.
'ira.dot' is a Rangatahi Māori led campaign to get youth 'dotted'
'ira.dot' refrains from using the terms 'vax', 'jab', 'shot' to remove stigma
'ira.dot' campaign aims to unite Tāmaki to 'get dotted', 'to dot their lot', 'to dot their sleeve', 'to connect their dots' - to get protected.
Eden Park, the spiritual and cultural home of many legends will be joining our five Auckland secondary school hubs, including Hoani Waititi Marae with support from Unitec on the 6th and 7th of November so you and your whānau, our rangatahi/students, kaiako/teachers and support staff within our kura/school and universities can 'get dotted'. There are some amazing prizes up for grabs (For Rangatahi / Kura / Staff and Whānau).
Register now to show your support for this important kaupapa and get yourselves and your whānau dotted at Hoani Waititi Marae this weekend, turn up to get ya got and receive a goodie bag of Unitec merch at the event.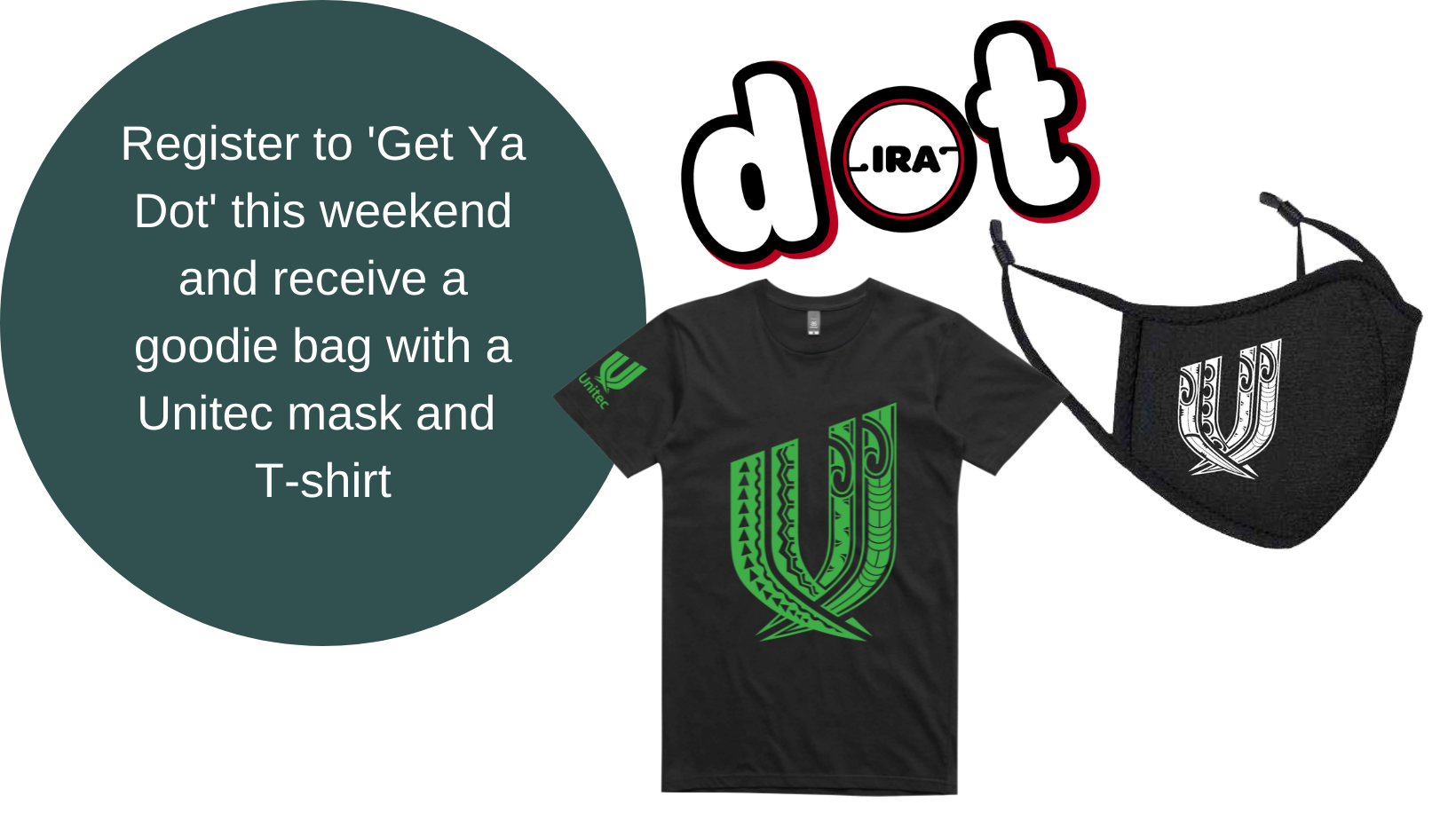 Dates: November 6 and 7
Location: Hoani Waititi Marae, (click here to find other locations around Tāmaki Makaurau)
Times:
November 6: 12pm – 9pm
November 7: 12pm – 5pm