Going behind the scenes of reality television
Whiromena Parker had worked for 16 years in administration before deciding, in her mid 30s, to enroll at Unitec for a Bachelor of Creative Enterprise and specialise in photography.
"I've had a camera in my hand since I was nine or ten," she says. "It was my Dad's hobby, so I had a little Kodak camera way back." But it was only after the birth of her son, three years ago she thought about pursuing her interest as a career option.

"I like photography and I thought it would give me the opportunity to be my own boss." Of course, it meant giving up an income. "But I talked to my husband he said, 'go for it, I've got your back'. Financially it's a massive struggle; but we thought, it's only three years. And there is that extra drive to make this work, for me, for my family, for my extended family who have helped look after my son while I've been studying."

Now in her third year, Whiromena has recently finished an internship working as the production photographer for the "School of Training" a 10-week fitness competition/reality that recently screened on Maori Television.

"I didn't know there was such a thing as a production photographer. But when you're creating a television series or film, the production photographer is employed to get all those behind-the-scene shots that will be used for publicity purposes."

Most of the photographs currently being used to promote the show (of fit looking people, often photographed in physically challenging activities) were taken by Whiromena. "Knowing that they would be was a bit scary ... you think, 'are my photographs good enough?'" Evidently they were, and have been shared widely on social media. "It has been a bit weird to see my work out there, but we've been told all through our degree that we need an online presence, that we need to show our work, and so this has really pushed me in that area."

"I loved it," she says, of her work experience at Maori Television. "It was a massive challenge. I was dealing with different lighting situations, and having to make sure my camera was ready to capture action shots." She often had to think on her feet. "I did have to work on the creative side; like when you're trying to get a profile shot of the contestants, but you've only got five minutes and the background isn't that good. So I had to improvise — it pushed me to think outside the box."

She says she's grateful for the way Unitec creates and facilities these work opportunities, and also that her teachers provide support while students are on the job. She describes her photography lecturer, Allan McDonald, as "an awesome mentor".

"We always have a lecturer or mentor who is looking out for us when we're on work experience, because we're still learning, and we're still students. But once we leave, the onus is on us, so it's really important to get this experience before we graduate. That's why I'm grateful to Allan — I could contact him, to catch up, to get his advice if I was struggling with something."

Working as a production photographer on a television show has opened another door, giving her exposure to a role for a photographer that she didn't know existed. But she has discovered throughout the course that a career in photography offers a much wider range of opportunities that she had been aware of.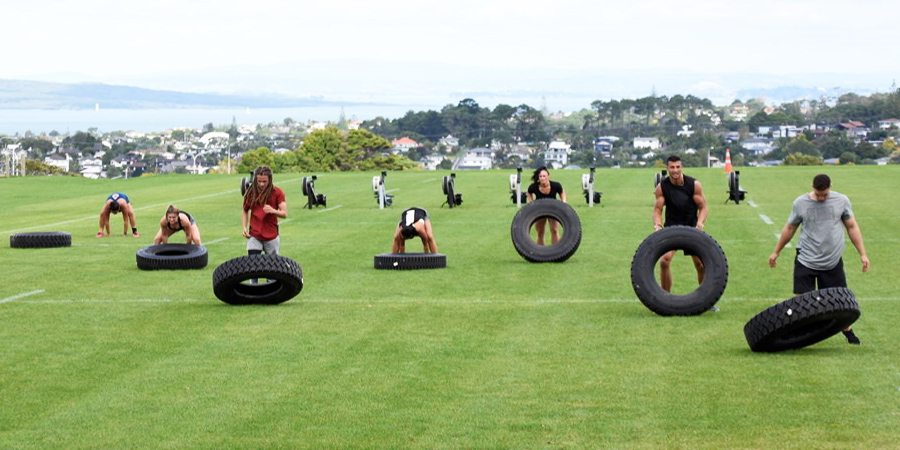 "I never considered thinking about showing my photographs in a gallery, for instance. I'd had some experience doing wedding photography or photography at birthday parties, but as we've moved through different electives, I've become aware of all these other areas this I didn't know about."

Whiromena is also currently studying Te Awa Business Innovation, an elective course developed for Creative Enterprise students looking to set up business as creative practitioners. This has helped her focus on what kind of enterprise she wants to set up as a photographer.

"A lot of creatives need to learn the business side of their practice, or want to, but sometimes we get so focused on creating work we don't have time to plan how to do what we want to do, or even figure out what we want to do."

"This has made me look at my target market, how to build my brand as a photographer, and combine photography that I can earn an income from, but which supports photography that is more creative or conceptual — an area of photography I never thought that I'd do before this course. We're only part way through the course, and already I've been able to put my business idea on paper and I'm really excited about it."

---
Find out more about studying Photography at Unitec: