Giving premature babies the best shot at life
Unitec's Creative Industries student, Mike Czarny is making a real difference to the lives of premature babies. Mike is working with the world-famous inventor, Sir Ray Avery, on The Life Pod. It's a revolutionary incubator designed to operate in third world countries where advanced medicine may not be available.
"I get a real buzz working on projects like this," says Mike. "It's something that will make a massive impact in people's lives, and make sure babies all over the world have a future." While Mike's specific task was to develop the user interface for the Life Pod, he's seen other parts of the innovative incubator come to life. "I've been in other student presentations too. They're working on the hinges, the packaging, even the instruction booklet. We're really adding value to a worthwhile cause."
Mike has thoroughly enjoyed his time working alongside Sir Ray Avery. "Spending time with Sir Ray is so inspiring. The more I'm around him, the more I get to understand how his brain works. He has so many ideas, and is passionate about sharing his wisdom with students like me."
Sir Ray Avery agrees. "Working with Unitec students is tremendous. They're smart, ambitious, and can learn from my past failures." Over the years, Sir Ray has made his fair share of mistakes, which he's been able to learn from. But Sir Ray knows this can limit his thinking somewhat. "There's a beautiful naivety to the way students come up with ideas. They don't know the wrong the answer, which means they come at problems from a unique angle. The solutions they arrive at are often ones I would never have thought of," says Sir Ray.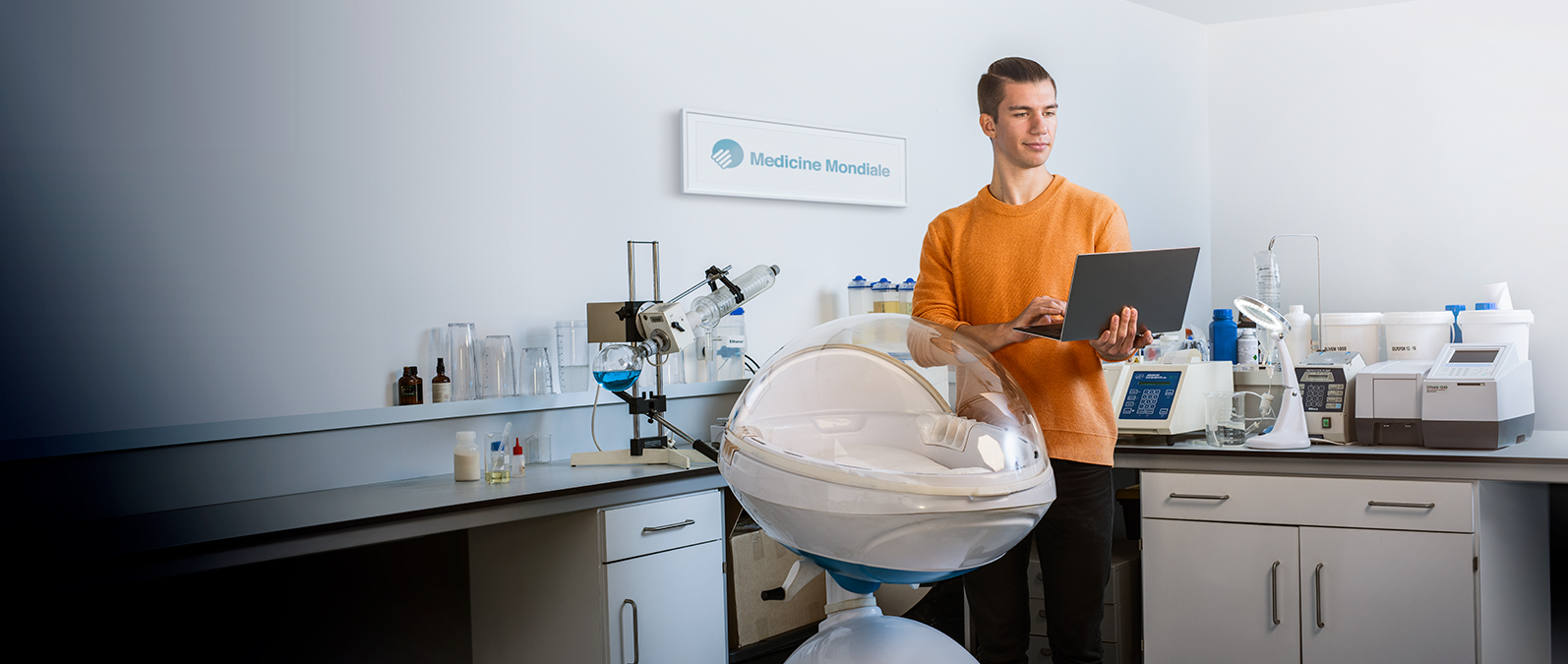 Working with industry professionals is something Mike values about Unitec. "Here, we do heaps of real life projects. I've talked to my friends at other Universities, and they haven't done one live brief, when I've already done three."
For Mike, this really matters. "I don't make up my own brief, I have to listen to, and work for a real client. Their feedback is totally different to the things my tutors say, it can be very straight-to-the-point". Such honest feedback is why Mike appreciates working on projects like this, and the recognition that goes with it. "Once I graduate, I'll get to brag that I've worked on the Life Pod – and someone may even have heard of it, it's awesome."
Sir Ray Avery sums up the relationship with Unitec when he says, "nobody is smarter than all of us, so when there's an extra 30 students thinking about the Life Pod, it can only be a good thing."
---
Find out more about studying Creative Industries at Unitec:
Study Creative Industries Bachelor of Creative Enterprise Order Brochure