Getting Unitec's tech students 'mission ready'
Mission Ready seeks to give graduates, including those from Unitec's technology department, the experience and confidence they need to enter the tech industry.
Alan Kan, Chief Technologist and Co-Founder of Mission Ready, was formerly a lecturer at Unitec. He says the idea for Mission Ready came from watching his students struggle to find work in the tech industry.
"I lectured part time at Unitec while working full time at IBM. The course I taught was one I designed myself based on my experience at IBM, called Agile and Lean Software Delivery. The class started with 28 students and over four years it grew to 117 students. People loved it because they felt it gave them a taste of what a real job environment would be like.
"After my lectures many of the students would approach me to ask whether I could get them a job placement at IBM, which - with a couple of exceptions - I couldn't. They correctly identified that in order to get a job you need work experience, and that's very hard to find."
Alan says that in theory an employer should be able to hire a technology graduate and find them quite capable of doing the job required. However, employment laws and the cost to train new staff make it difficult for employers to take this risk.
"These days it's both difficult and costly to get rid of someone you've hired if they don't work out. Employers want someone who is proven, who has been recommended by other people. So, as a lecturer, my challenge was 'how do I get work experience for 117 students?'. It was impossible! So that's really what planted the seed for Mission Ready."
Developing the programme
Alan and business partner Diana Sharma, previously GM of Partnerships at Unitec, set out to solve the problem. They left their jobs and began designing a programme for people who wanted to join the tech industry.
"We worked closely with industry experts to design a programme that would give graduates the experience that the industry was looking for. The result was a 19-week course that includes a little bit of preparation up front, then 10 weeks of work experience with one of the many tech organisations we partner with."
Mission Ready partner organisations range from Datacom, Spark, 2degrees and Microsoft at the top end, through to medium sized companies, Start-ups and NGOs.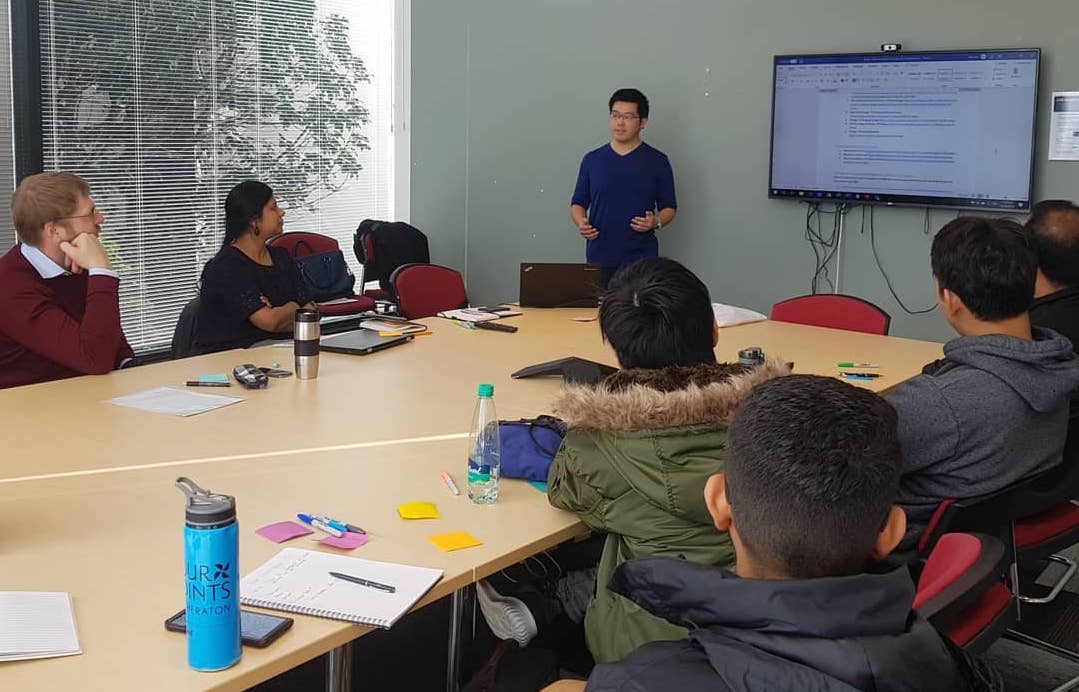 "The great thing is that we recognise all of our candidates have different personalities and would match different working environments. Some want to learn how to work in a Start-up, others want a big name on their CV. Different people suit different things, so we make sure we provide the right kind of experience for everyone."
The Mission Ready Tech Career Accelerator programme is divided up into a number of 'pathways' or professions: AI Developers, UX Designers, Data Analysts, Full Stack Developers or Agile Business Analysts. During their work experience, candidates learn how to deal with stakeholders, how to work as a team on a project, and have the chance to develop their technical skills.
"Because the projects our candidates work on are real business projects, they gain skills that are useful for immediate employment. It's not unusual that our project sponsors end up hiring the candidate because they want them to continue their good work on the project."
Working with Unitec
As both Alan and Diana have strong connections to Unitec, they say Mission Ready warmly welcomes graduates from the institution to join the programme.
"We work with a number of Universities and Polytecs. We're particularly interested in developing a deeper relationship with Unitec, as we can see it's a great fit with our business. We know their IT graduates come out with the right degree, the right skills and the right mindset. Whether they have a Degree or Diploma, they've completed the type of education that lines up with what the tech industry are looking for - so if we can top that up with work experience, they become really employable. It's a great combination."
One Unitec graduate who joined Mission Ready's programme was Lorena Enicuela. After graduating Mission Ready helped her set foot in the NZ workforce.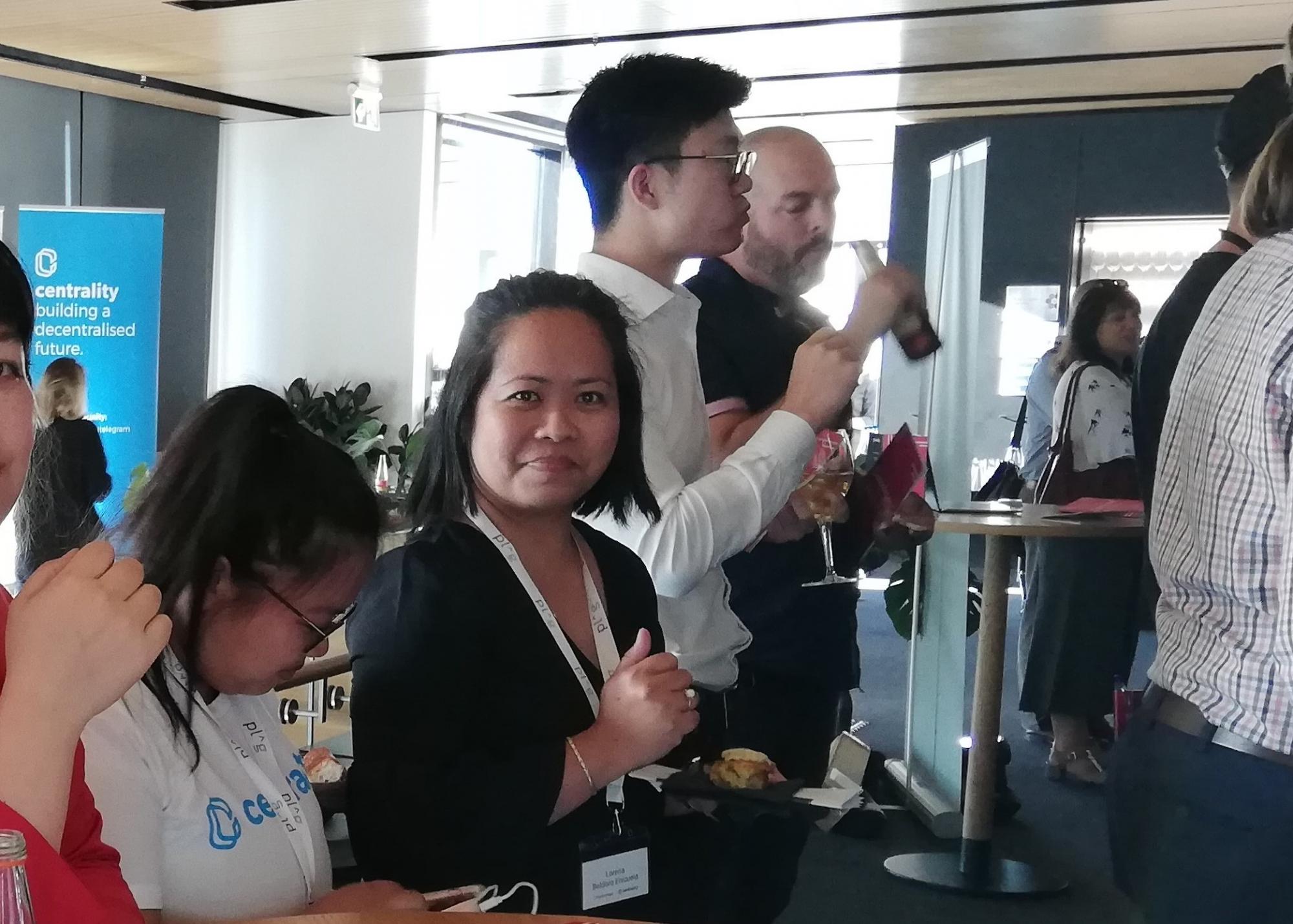 "Lorena (pictured above) was one of the students in our first intake. She had worked overseas as a teacher, but had no IT experience in New Zealand so really struggled to get a job. When she joined Mission Ready her placement project required her to work over Christmas and Boxing Day. Lorena worked hard and did it beautifully - and her reputation started to spread."
After her placement, Lorena was hired by another partner company of Mission Ready, with the project sponsor from her placement role acting as her reference. Alan says Lorena's time on the programme gave her both the experience and the confidence she needed to move forward.
"After their placement, whether an employer goes on to hire the candidate or becomes a referee for them, either way they're promoting them. Another Unitec graduate we worked with was Shanti Mallavarapu, who we placed with 2degrees. She did such a great job that she went on to be hired by them - which is the ultimate result."
In November, Mission Ready will have been running for two years, and Alan says it's really delivering on the objectives he and Diana set out to achieve.
"Graduates often just need a way to prove themselves to potential employers, and they simply don't get the chance. Mission Ready's goal is to provide that opportunity for them - and we're seeing some fantastic results so far."