Getting to know the campus ecosystem
Unitec students and staff have played a key role in the transformation of Unitec in a variety of ways, including how the campus promotes and preserves its ecological values and biodiversity.
A 10-metre modular green wall system will adorn the new Hub building, designed by Renee Davies, Dean of Engineering & Construction and Infrastructure (when she was Head of Department of Landscape Architecture) and alongside an industrial design collaborator.
"It was a chance to develop a unique and highly modern green wall system designed in-house and, which would highlight and promote Unitec's industry collaborations and expertise," says Renee.
The environmental sciences team is currently trialing lichen seeding on the green wall and monitoring the native epiphyte plants that will be planted on the green wall.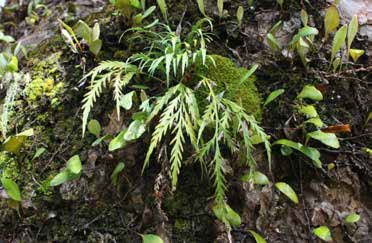 The master plan for Unitec has also drawn on a detailed biodiversity strategy developed by Unitec graduate Andrea Reid, when she was studying her Bachelor of Landscape Architecture in 2014 (overseen by Renee).
Andrea's strategy looked at how design interventions could support, enhance and draw attention to the Unitec ecosystem as the new central area is developed.
Her report detailed the often over-looked lichen species that grow on various surfaces around Unitec, such as the rocky outcrops that could be described as hot spots of the campus' native biodiversity.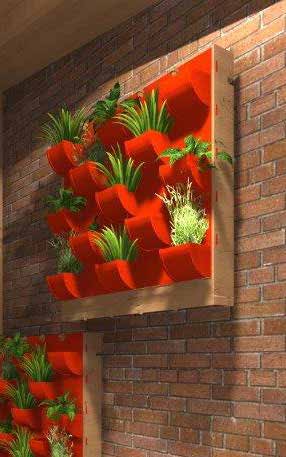 As Andrea discovered, this includes a rare species of lichen discovered by Unitec's Head of Environmental and Animal Sciences, Dan Blanchon. It was also named after him, Cladia blanchonii, by the Field Museum of Natural History in Chicago. "I became fascinated by lichens," says Andrea. "I never really thought much about the world of lichens and moss before as a landscape architect."
Andrea's biodiversity strategy also describes how design installations and planting would help insects and invertebrates navigate their way around Unitec and pollinate the campus' plants and trees. Andrea is now working on developing "pollinator pathways" across Auckland, with the first three developed across Grey Lynn in 2016 and 2017.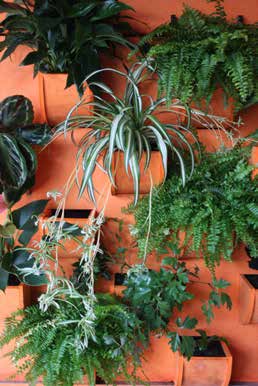 "I find it easier and more motivating to work on real life projects," says Andrea, of her work on the Unitec biodiversity strategy. "I can get a bit frustrated by projects that might be really cool, but will never get built because people won't have the money to do it, and you don't really learn about budgeting and the real world, or how quickly a project might need to be designed."
---
Find out more about studying Landscape Architecture at Unitec:
Study Landscape Architecture Bachelor of Landscape Architecture Order Brochure