Get yourself on the right career path
A recent poll released by Statistics New Zealand showed that over 80% of New Zealand workers are either satisfied or are very satisfied in their jobs and that 40% even love their jobs!
This is great news for young New Zealanders, because it proves that we not only have a great place to live, but most of us also enjoy our work. The results suggested that getting the work/ life balance right is the critical factor, and that even those workers who do long hours or shift work manage to balance work and life enjoyment really well.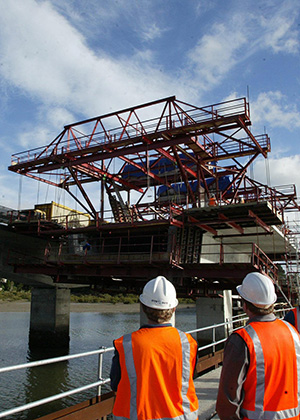 Kiwis have the ability and willingness to adopt new technology and work practices, including living and working remotely to enhance their lifestyles. We adapt quickly to change and new ideas, and certainly punch above our weight globally in the 'tech' fields, while our entrepreneurial nature, spirit and culture enable us to do well in small businesses.
So, have you asked yourself whether you are happy with your current career? If you're not so sure about your current path, maybe it's time to look at the things you could be doing to make a positive change? It's never too late to change careers, or to re-train. With a new set of skills you can explore fresh opportunities with vigour, passion and confidence and who knows - maybe create a business for yourself that changes your life.
If you need help choosing your future career path or courses that will help you get to where you want to go, don't hesitate to contact Unitec's friendly career advisers on 0800 10 85 10 and have a chat. We can help you prepare for your business career with great opportunities.
If you've already got a dream job in mind or want to explore ideas for training that could launch your new career, check out our programmes enrolling for Semester Two. We have places for you right now, offering skills and knowledge that could change not only your career, but also your life.
The right job and opportunities are out there for you - you just have to find them!