From boilermaker to construction management
For most of his adult life Bevan Van Wyk worked as a boilermaker - a trained craftsman producing steel fabrications - until, aged 40, he decided to move into the ever-growing and financially promising world of Construction Management.
He's now in his second year of the New Zealand Diploma in Construction, which he studies part-time, and works as a junior site manager at Aspec Construction. "Construction has always been a passion of mine," he says. "It's just a pity it took me 20 years to do what I wanted to do. I guess I put family first, but then I thought, 'no, it's my turn now'."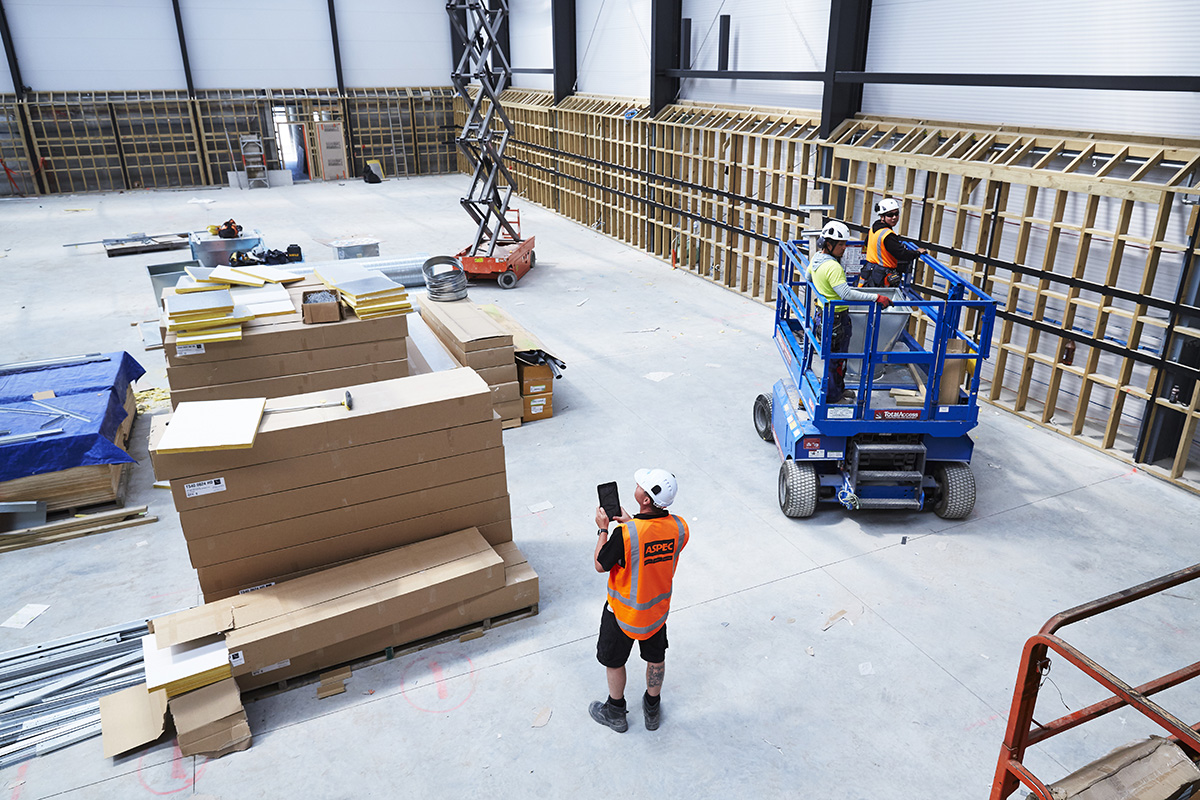 Bevan got the job with Aspec Construction after meeting a representative of the company at a Unitec recruitment evening in August 2018. The recruitment evening encouraged Bevan to put himself out there, network, and meet with companies seeking to recruit employees just like him.
"He [the Aspec Construction representative] said, 'Send us your CV'. And four days later, I got the job."
As a mature cadet, he was thrown into the deep end, tasked with making sure 'subbies' were doing their job to spec. "I was given my section, and asked to sort it out. It's full on, and there's a lot of work involved, but honestly, I'm loving it."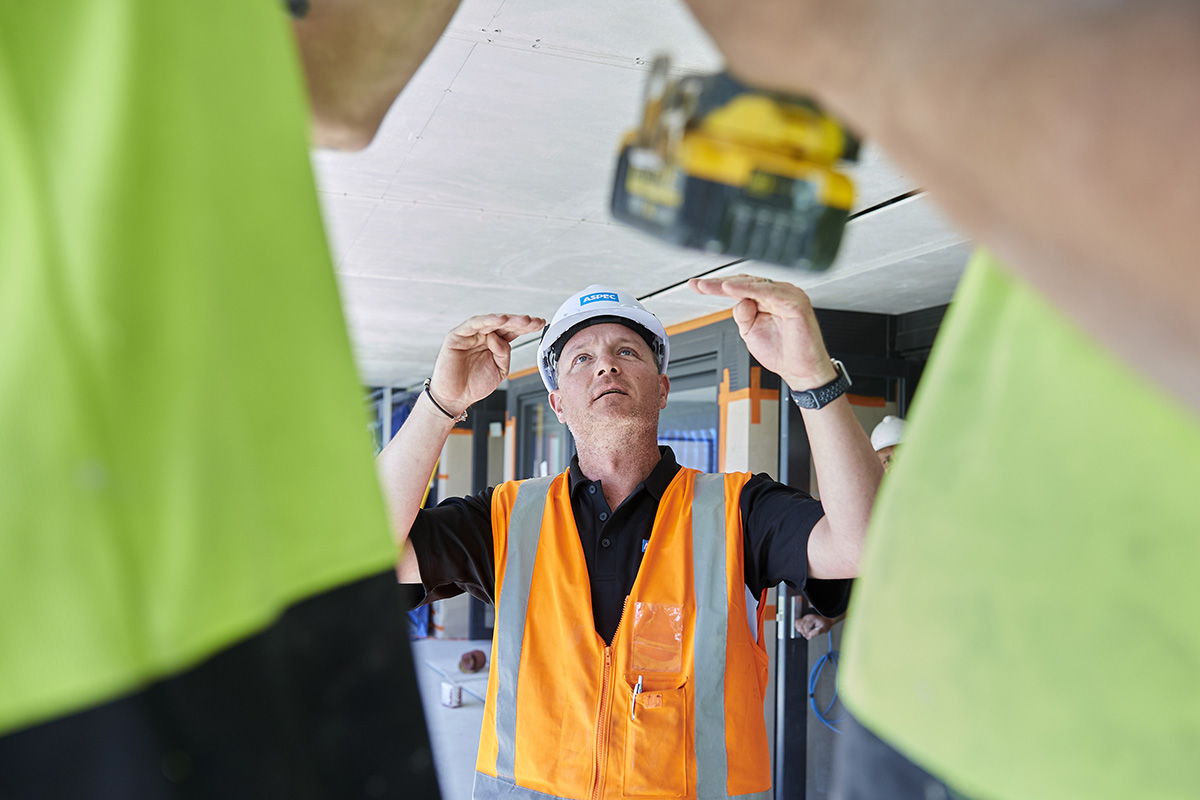 He's fast learning how construction projects begin (the signing of contracts), and end (passing over of keys), and how much is involved in-between. "I'd not comprehended the amount of work that goes into every detail. It's phenomenal!"
Asked why he chose to study at Unitec, his answer is simple. "I asked around, and everyone recommended Unitec." Bevan says because the tutors are still working as "tradies" they're up-to-date, and have current links, with the construction industry. He also appreciates the fact he's been able to study part-time so he can work and continue to support his family.
Bevan had begun to tire of the sometimes-repetitive nature of his previous work. "I was feeling a bit stagnant. With construction, there's always another level to move to — from junior site manager to site manager, from site manager to project manager, from project manager to, hopefully, contracts manager."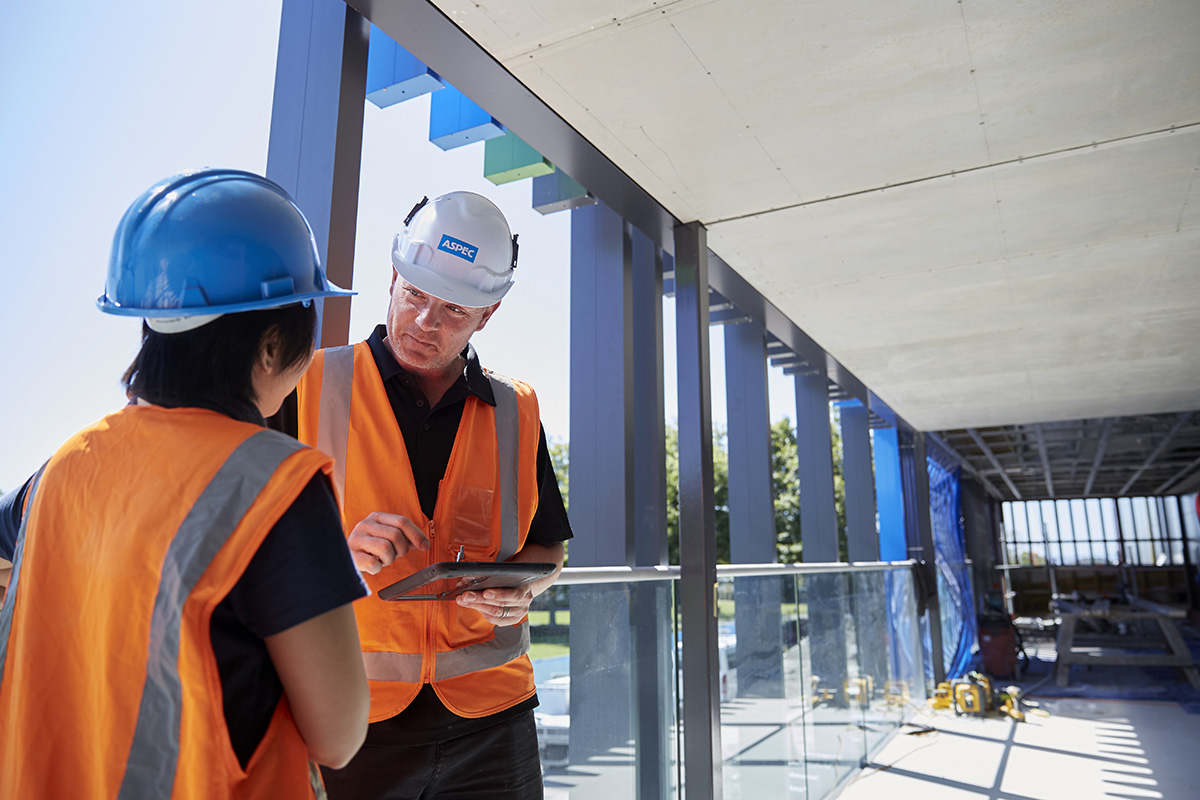 So what does he plan to do when he finishes his diploma? He's considering progressing into the Bachelor of Construction (Construction Management). "But the idea is to stay with Aspec and grow old with them. I've got 25 years of my working life yet, maybe more, and it's where I want to stay." Although, he expects he won't be short of job offers should he ever want another change. "After I've finished the diploma, I can work anywhere in the world."
---