Fridays with Unitec webinar series
Our International Team presents Fridays with Unitec, a webinar series where each episode focuses on one of our academic Schools.
In these sessions, our Academic Programme Leaders, Heads of Schools, Industry Experts and academic specialists will introduce our top programmes for International Students.
This gives you the opportunity to hear all about the programme highlights, industry connections and directly ask questions to one of our expert academic staff members.
Fridays with Unitec Webinar Schedule:
1. School of Applied Business---22nd May 2020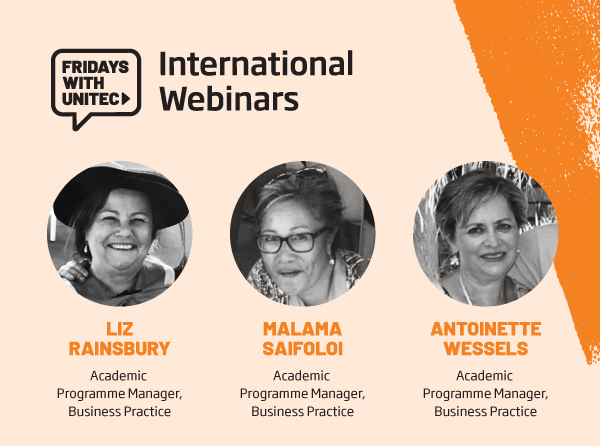 2. School of Computing and IT---29th May 2020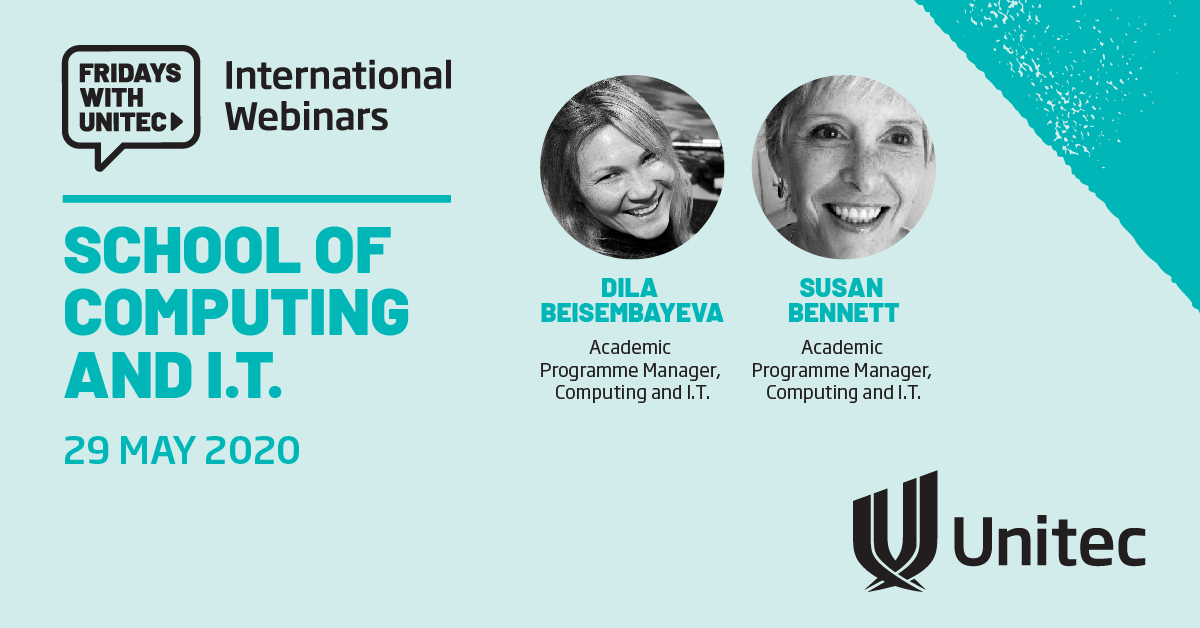 3. School of Engineering---5th June 2020
4. School of Construction---12th June 2020
5. School of Architecture---19th June 2020
6. School of Creative industries---26th June 2020
Each webinar will be held on a Friday at 1700 NZT.
What time is Fridays with Unitec for me?
- 8:00am Moscow, Russia time
- 10:30am New Delhi, India Time
- 10:30am Colombo, Sri Lanka
- 12:00pm Hanoi, Vietnam Time
- 12:00pm Phnom Penh, Cambodia time
- 13:00pm Beijing, China Time
- 13:00pm Manila, Philippines Time
- 14:00pm Seoul, Korea Time
Fridays with Unitec webinars - Register now
Questions? Email agents@unitec.ac.nz.