Combining work with study is "killing two birds with one stone" says Danielle Anderson, who is studying part time for her automotive engineering certificate while doing an apprenticeship with John Andrew Ford.
Thanks to a childhood surrounded by cars, Danielle Anderson knows her way around a motor like the back of her hand. From helping her father work on his cars to an apprenticeship at John Andrew Ford, she's now turning her fascination with cars into a career she loves.
While working full-time at John Andrew Ford, Danielle is a part-time student at Unitec, studying a Certificate in Automotive Engineering (Level 3). Combining work with study not only "kills two birds with one stone", it keeps her motivated and means she can earn a living while studying.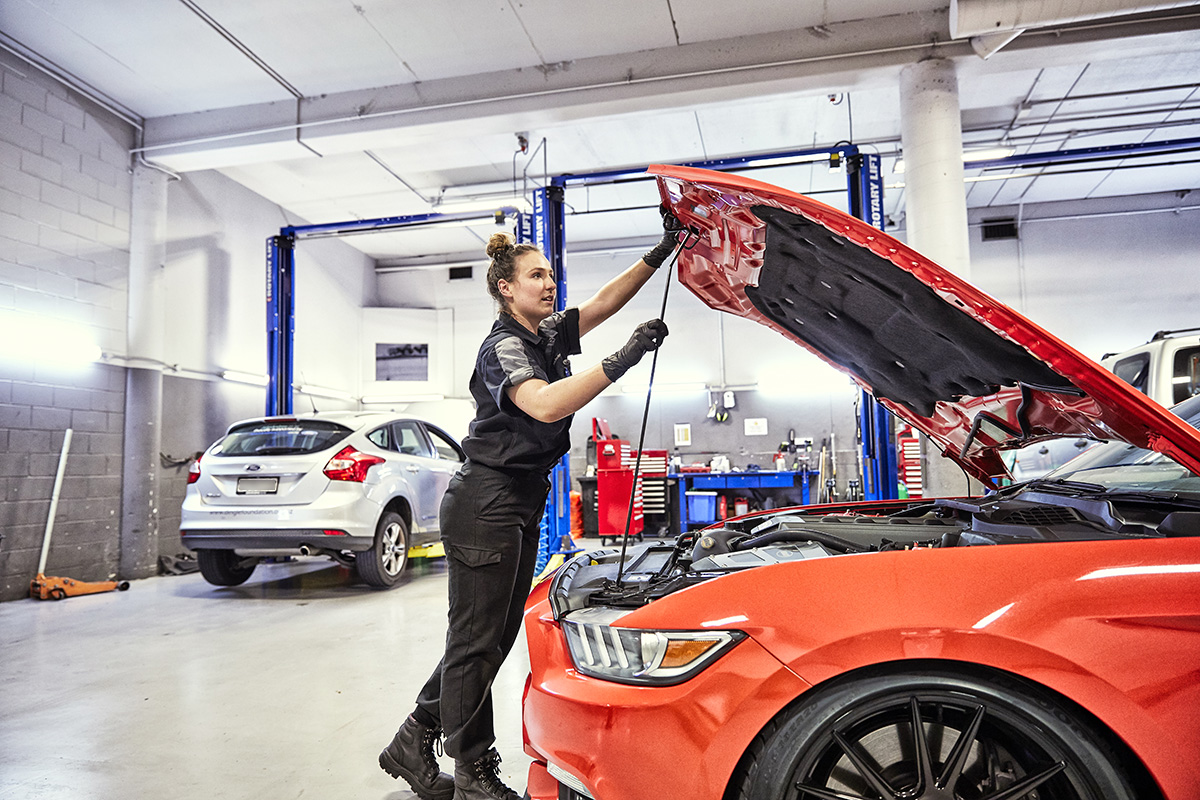 "I didn't like school at all – it was too much of stuff I didn't want to learn. But doing the two classes a week has been great, and by the time I finish my programme, and get qualified, I'll be out of my apprenticeship."
"I can ask a question in person and get to the root of [the problem]. If I was doing this at home or online, I'd open my book and think 'I don't know what I'm supposed to be taking in!'. I'm not a strong reader so being able to talk through something, and be shown how it works, I get the gist of it pretty well," she says.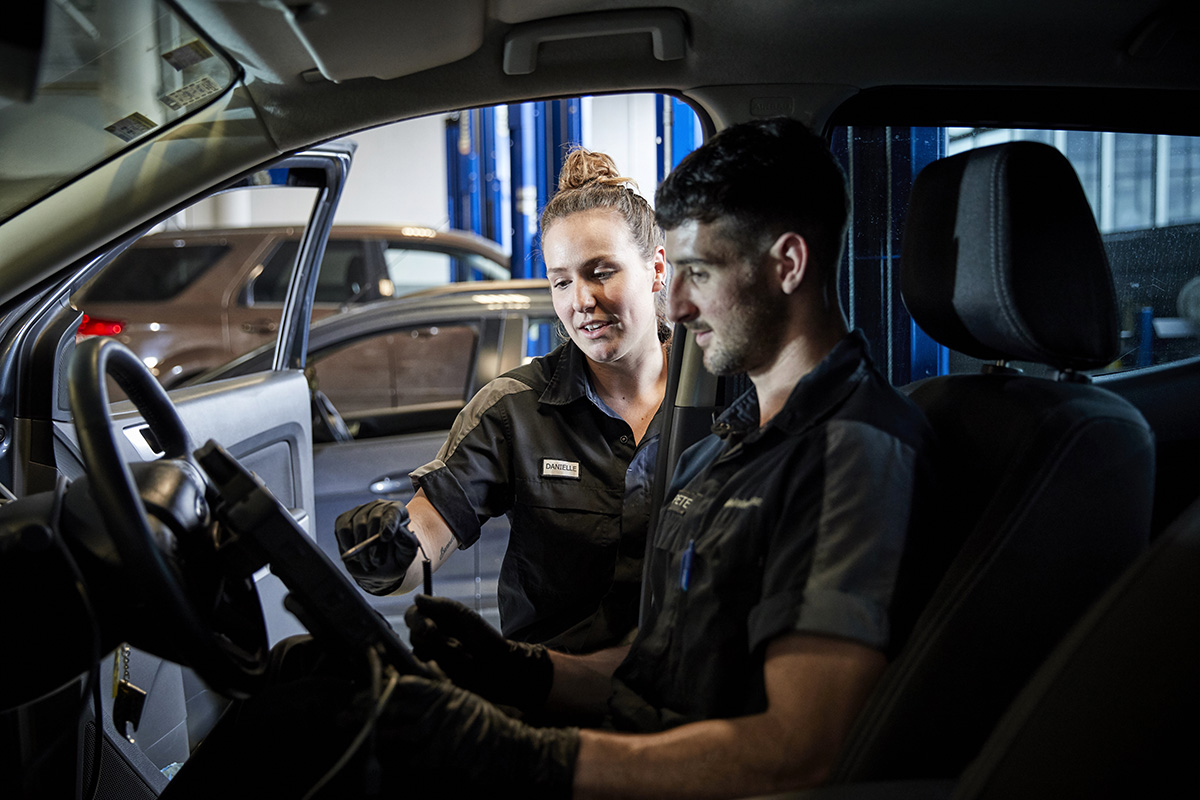 While aspiring mechanics could learn on the job, Danielle believes employers are increasingly looking for qualifications to back-up experience. "Some of my classmates are in their 30s and have been [working as mechanics] for a few years, but now want to get the paperwork to move forward in their careers and get that pay rise."
Danielle says having a programme and apprenticeship that complement each other allows her to apply her learnings both inside and outside the classroom. Much of the practical side of her coursework can be done while she's at work and signed off by her supervisors. "And the theory I learn at Unitec I can put into practice. It's nice when you learn something, and then get asked about it at work, to know the answer. And vice versa!"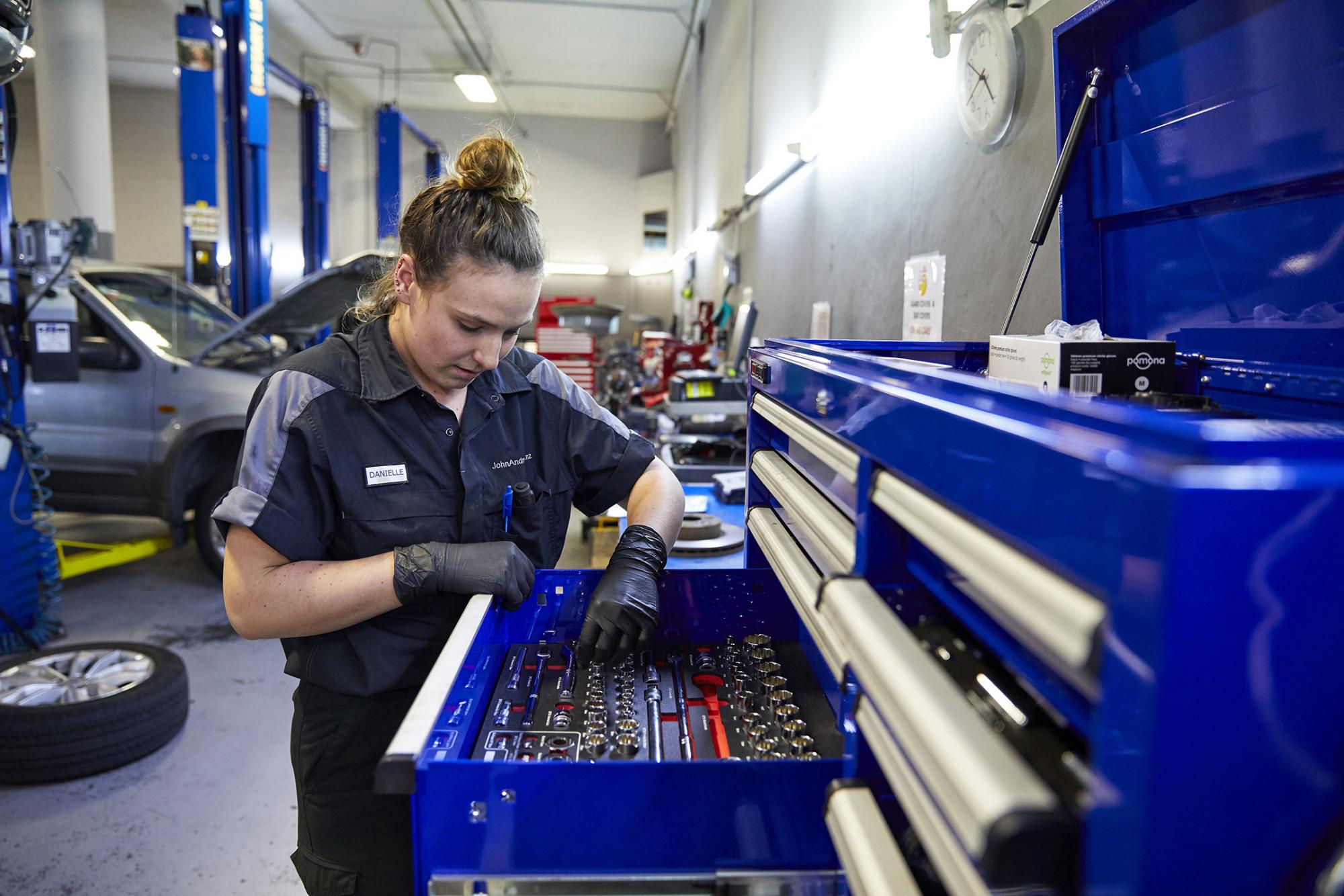 Once qualified, Danielle hopes to become a master technician "where you know all about your brand and are a little bit of a guru" and/or a WOF technician. She loves working at John Andrew Ford where she's learning how to change CV and ball joints, how to service a vehicle, and, in the process, learning more about the "individuality of each vehicle".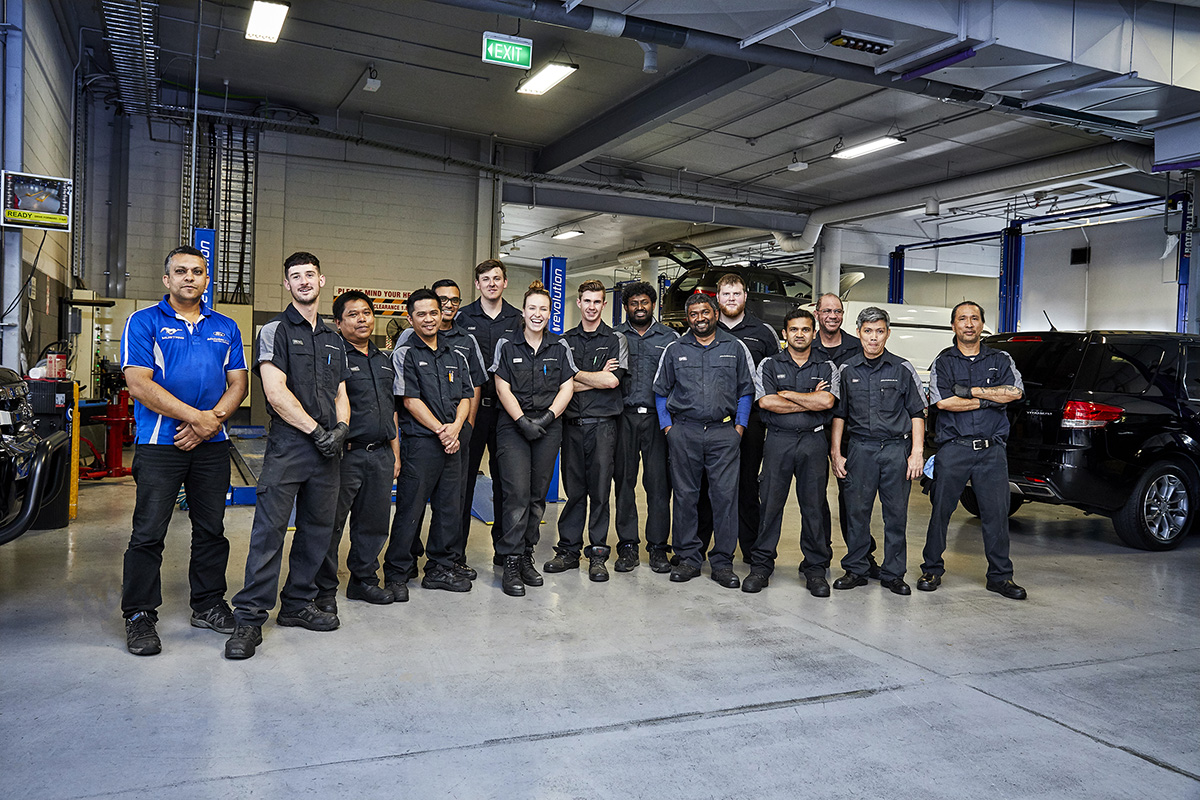 The New Zealand Certificate in Automotive Engineering is designed to prepare students for apprenticeship and is a pre-requisite for the apprenticeship work placement programmes: the New Zealand Certificate in Light Automotive Engineering and the New Zealand Certificate in Automotive Electrical Engineering.
---