Fixing cars is more than just a job
Nate Perry is a trainee mechanic living his passion
It is his fulltime, 24/7 passion that has seen him step up to running his own business this year while finishing off his automotive degree at Unitec.
"I love the satisfaction of building a big project and knowing that you have done it with your own hands. I just get a kick out of building awesome cars."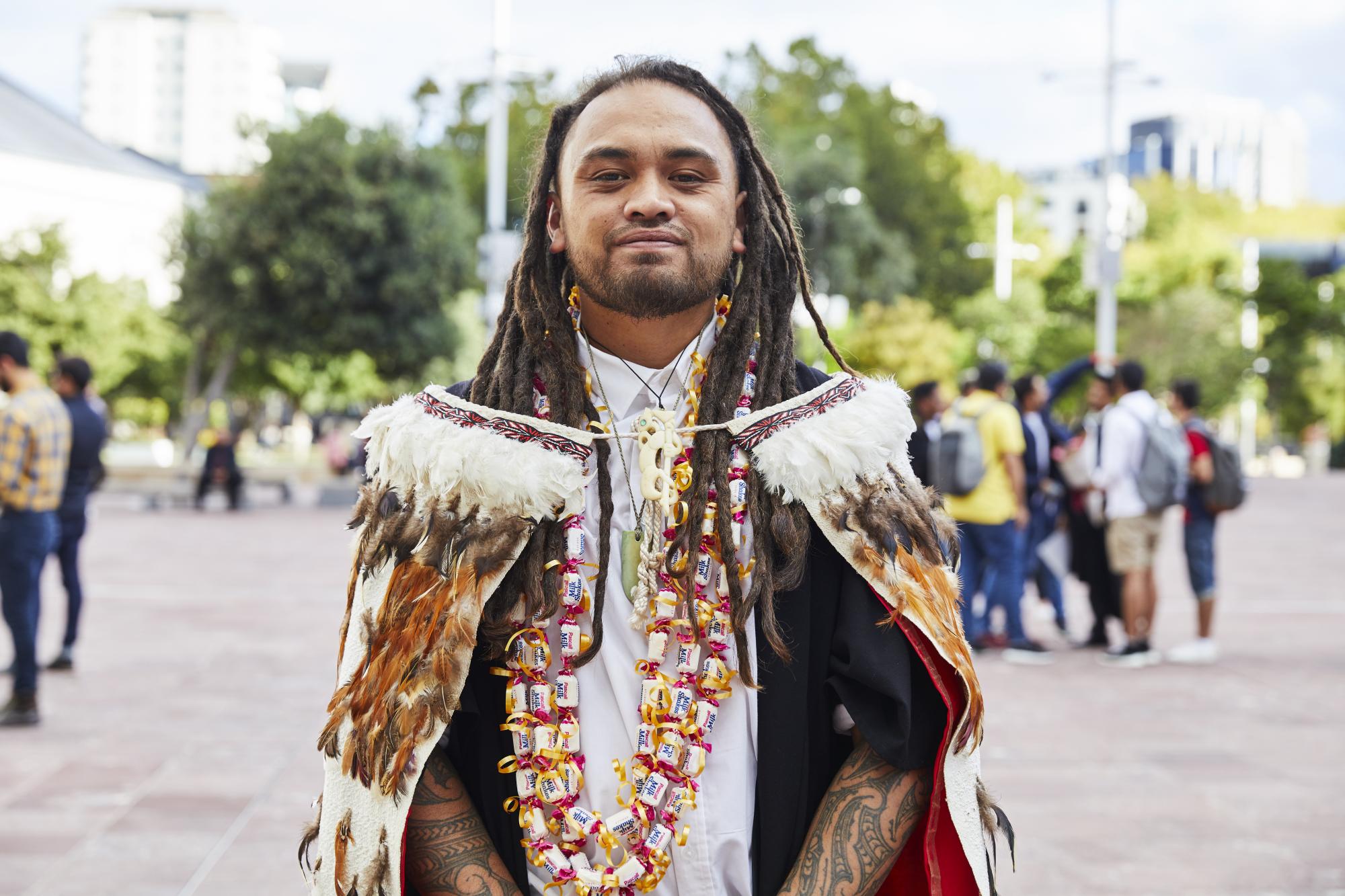 "I decided from an early age to get into something I was passionate about which is the automotive industry so that's how I ended up at Unitec. I love getting to know how to fix cars. It is a feeling of accomplishment seeing your finished work."
Nate went to Mt Roskill Grammar where his favourite subjects were Maths, English, Physical Education, Metalwork and Woodwork.
"I left school when I was young, because school just wasn't my thing. Also, I was living with my mum who was a solo parent, so I made the decision to work to help her with the bills. That is where my story started. At first I was working in warehousing and distribution, but realised I wanted a different career, so I looked into study options. Unitec was the obvious choice for me."
Nate completed the New Zealand Certificate in Automotive Engineering Level 3 and is in his second year of the three-year Level 7 degree in Bachelor of Applied Technology.
"I went to Unitec because I wanted to learn automotive. I already knew a little bit but I wanted to turn it into a full-time career."
Nate says the staff at Unitec have all been hugely helpful.
"It is super supportive. They have always told me there is no such thing as a dumb question. Some people judge you if you do ask a dumb question but that doesn't happen there.
"If you ask something they are going to give you a genuine answer."
At Unitec, Nate has also embraced his Māori culture.
"Being Māori I struggled to learn about my culture growing up because I was brought up in Auckland and there was not that much interest in who I was until I got a bit older and then found out for myself.
"By the time I ended up at Unitec I had already found out who my family was and a bit about my background so going to Unitec and that cultural space there was cool for me because I could walk around campus knowing I was Māori and it was all good."
Nate encourages school leavers to follow their passion.
"For kids leaving school wanting to get into automotive or anything they want to do, the most important thing you are going to need is the passion for it.
Nate's dream has come true, as last year he set up a business working with a group of friends in an automotive workshop.
"Automotive is quite a stressful job so you need determination and focus plus a lot of patience.
"But anyone who is as passionate as I am will not have a problem. It really comes down to how much you want it."
Article by Peter White for Leaving School magazine.
---