Fiji Researchers Symposium
Celebrating Fijian scholars and researchers around the country
Unitec celebrated Fijian scholars and researchers around the country during Fijian Language week while hosting the Fijian Researchers Symposium at their Waitākere campus.
This provided a great opportunity to showcase studies, develop and strengthen research networks, and deepen research capacity and innovation for the Fijian community and beyond.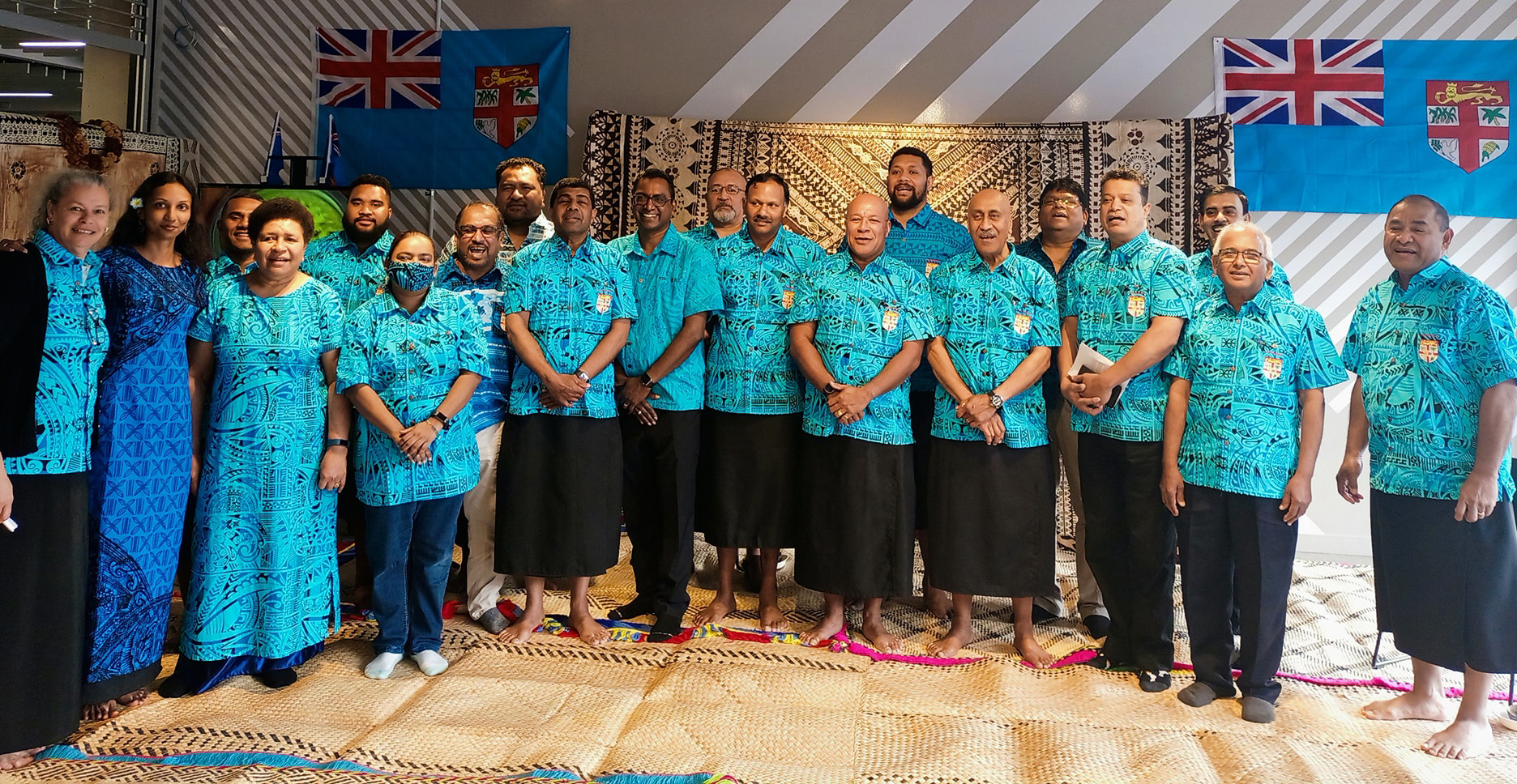 The symposium was in partnership with the University of Canterbury who held the first event in 2017, initiated by Dr Steve Ratuva a political sociologist and renowned researcher who was also the keynote speaker for the Unitec-hosted symposium.
The speaker's studies captured the theme of 'Connections and Solutions', and research that focused on Fiji and Fijians, and included talanoa by two Unitec Masters of Architecture students, whose topics had a focus on their Fijian architecture research:
Shivneel Prasad - Planning for a cyclone-resilient future
Ratu Epeneri Korovakaturaga - Dela ni Yavu
Unitec Automotive Engineering Lecturer Jone Tawaketini, also Chair of the Unitec Fijian Committee presented on his Masters study Cultural influences on the retention of Pasifika students in an Institute of technology trades programme, and the Unitec Pacific Centre Director, Falaniko Tominiko, presented on Fijian students' performance at Unitec.
The data Dr Tominiko presented highlighted Fijian students at Unitec represented 22% of the total qualifications awarded to the Pacific community, and that they are the second highest performing Pacific group following Samoans at 37%. Tongan qualifications were third placed at 19%. This second-place ranking for Fijian qualifications is in contrast to the representation of Pacific people in Auckland, with Samoa ranked as the largest Pacific community, followed by the Cook Islands and Tonga.
Another statistic that Dr Tominiko shared, which was very well received by the symposium group, was that Fijian students were well represented in the 'multiple qualifications' category, and rate #1 equally with Samoans in this metric. Statistics show that those in this group are more likely to move to higher education and therefore our Fijian student community will eventually overtake Samoa and become the "new powerhouse at Unitec" he said.
The event closed with a discussion, led by Dr Ratuva, on how we can support our Fijian research community, which included how to support getting research published (difficult for all Pacific researchers), writing retreat for postgraduate students, and the format for next year's symposium.
Plans were discussed for next year's event and a steering group to support and manage on-going networking and communications within the Fijian research community.
The symposium was originally planned to run earlier in the year but was impacted by COVID. The organisers were able to co-ordinate the new timing with Fijian Language Week and Fiji 50th Anniversary of Independence celebrations which was a bonus for everyone involved.
The symposium was organised by the Unitec Fijian Committee, whose aim is to bring staff and students together, create more awareness of Fiji iTaukei culture and language, pastoral care, and to provide Fijian students away from home with a Unitec Fijian family and support network.
---