Equipping students for the future
The Think.Do way
With the New Zealand employment market moving towards a skills-based economy, it is essential that Kiwis start to think about changing their CVs to put emphasis less on the degree and more on the actionable skill. Because while the degree is important, employers want to know specifically what you gained from your studies or previous work experience - what you're going to bring to the table. The Department of Labour has predicted that there will be limited employment growth over the next decade - and that growth itself will be in skilled occupations, reports Education Counts.
With this in mind, students all over the country will be working on upskilling themselves, vying for the attention of employers. This is why at Unitec we think, teach and learn outside the box - giving you an education that will set you apart from the pack. This method shines through when we take a look at Josh Kingi-Perese, a recent boatbuilding student. At 22 years of age Josh is proving to be a force to be reckoned with both on the water and off – using adaptive skills to get ahead. Read Josh's full story here.
With our Think.Do approach, every class, lecture or tutorial is an opportunity to explore and engage with the material. With the New Zealand employment market continuing to move towards a skills-based economy, students who understand how the world works outside the four walls of a classroom are now at a distinct advantage.
Regardless of your programme, the team at Unitec are always looking to give students the tools, skills and knowledge to succeed in the real world. In fact, we are the real world with students able to test their abilities before they even graduate.
Assessment for learning or achievement?
All of the education emphasis shouldn't be on just the skills themselves - instead, it's what you do with those skills. With this in mind we sat down with Sarah and Maura from our Te Puna Ako, the active learning department at Unitec.
One of the biggest differences between secondary school learning and higher education in New Zealand is how assessments are applied. In some cases, students are taught to work towards particular assessments, where their subject knowledge is tested on a one-off basis. However, in various higher education situations, there are not always right answers. This is why we use assessment for learning over assessment for achievement.
"The application of information is often the learning," Sarah said. "Getting students to take that information and apply it in a scenario or a real situation - that is when the learning actually happens."
This isn't necessarily a new way of thinking - however, few institutions actually apply it in their classrooms. The Think.Do approach has a similar framework to Bloom's Taxonomy - a teaching principle designed to focus on higher order thinking.
There are six levels of thinking in Bloom's Taxonomy:
Knowledge: Ability to show memory of material (recalling facts, terms, concepts, etc.)
Comprehension: Takes knowledge a step further, the ability to demonstrate understanding (comparing and contrasting, explaining)
Application: Transforming comprehension, this is the ability to solve problems in new situations (done through experimenting, modelling, building, etc.)
Analysis: Examining information and dissecting it by its motives or causes then making inferences and finding evidence to support them (analysing, categorizing, themes, etc.)
Synthesis: Bringing information together in a new way (building, choosing, designing, creating, testing, etc.)
Evaluation: Presenting and defending opinions and ideas (criticising, disputing, measuring, etc.)
With these in mind, Maura explained that the main goals of any institution should be equipping students for the future - putting deeper thinking beyond just the ability to do the skill itself.
"We know that it's very easy to get information, you can't compete with Google. As such, students need to know what to do with that information while interacting with other people and thinking critically to resolve real-world challenges," she said.
"It's not just about being a walking encyclopedia."
The benefits of this way of thinking are countless once they enter the real world - it makes students more versatile as they're given the ability to think differently inside their field, as well as apply it in other areas of their industry. Just take a look at current Unitec engineering student Andrew Long. When Andrew went on work experience with the engineering and design consultancy Harrison Grierson, he knew his practical skills would prove useful. As it turned out, he took on a level of responsibility that deeply impressed his mentor and team leader, Will Platts. Andrew's story is amazing, and a testament to Andrew's initiative and adaptable thinking - You can check out more about Andrew's story.
Anyone can be trained to be a 'walking encyclopedia' so a graduate who can therefore reach that higher cognitive thinking instantly becomes more employable. Employers will instantly recognize who among their prospective employees has these capabilities right in the initial interview when they are asked to apply their skills to a scenario in their office. Do you come up with a stock-standard definition of a solution, or do you present new, transformative ideas?
That's what Unitec teaches with our Think.Do learning approach. To learn more about our Think.Do way, we spoke to ELearning Capability Developer Sarah Kirk and Academic Advisor Maura Kempin who work with the teaching staff to deliver engaging, practical concepts to students.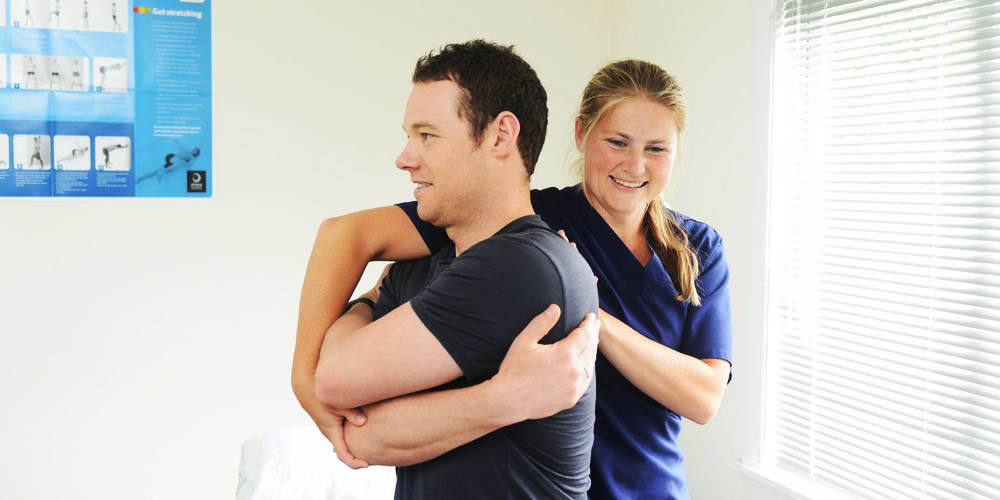 Understanding the Think.Do approach
Put simply, Unitec doesn't do passive. In the past, most education at the postsecondary school level was the 'sage on the stage' approach - whereby an educator imparts their knowledge to an audience through stand-up lectures. At Unitec, you certainly won't see any herbs leading classes!
The philosophy now is all about students being active in their own learning - a Living Curriculum - "an active, dynamic process of learning that is jointly owned by learners and teachers, which gives life to the notion of 'ako' (reciprocal relationship between learning and teaching)."
Of course, the Think.Do approach often depends on what type of programme is being taught at Unitec. Maura describes this is a continuum, from breaking up lectures where students can debate, discuss and reflect on the content, to situations where students undertake large real-world projects, to taking on work placement or interacting with real clients.
"This could be osteopathy students working with patients or vet nursing students working with animals. There is a wide variety of practical applications here at Unitec," Sarah said.
Sarah explained that it's important to remember that in subject areas where there might be less opportunity for practical learning, lecturers can still apply the theories of active learning.
"If this is a business programme, for example, how do you make that active? This is where the case studies and problem solving can be useful," said Sarah.
"A student can be just as engaged in the information when they're discussing, evaluating and creating with their peers."
Helping students to become employable graduates
Maura explains this teaching method are seen right here in our country - New Zealand employers are looking for candidates with capabilities, rather than just subject knowledge.
"Students need to know what to do when something is irregular. When surprises occur or when the situation changes, graduates must be able to think on their feet, problem solve and come up with a solution that benefits all parties," she said.
When it comes to the irregular and surprising, imagine how the students involved in our Learning In Action campaign felt taking on that project. Working with industry professionals and the Unitec Marketing team to create and realise an experience complete with a renovated 1955 Airstream caravan, a uniquely Unitec drink (made from scratch), and turn it all into something that needs to demonstrate Unitec. It was one wild ride for all involved.
This is why Unitec is the real world - providing work experience, workshops and studio opportunities where they are challenged and taught to respond to the challenges that they'll face on the job.
---
Find out more about the Think.Do way: