Emerging Māori researcher gains scholarship to Cambridge University
Ngā Wai a Te Tūī researcher and Unitec lecturer Jacqueline Paul (Ngāti Tūwharetoa, Ngā Puhi Ngāti Kahungunu ki Heretaunga) is preparing to head to the University of Cambridge to study a Master of Philosophy in Planning, Growth and Regeneration in the Department of Land Economy.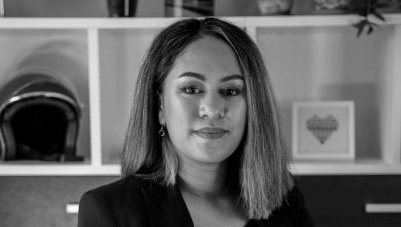 The 26-year-old who holds a four-year Bachelor of Landscape Architecture degree has been awarded a significant postgraduate scholarship from Ngā Wai a Te Tūī, under an MBIE Endeavour Funded research project - Marae Ora, Kāinga Ora (MOKO): Marae-led housing interventions that develop kāinga.
"We are extremely proud of Jacqueline's achievements and delighted to award this scholarship to support her academic studies, which aligns fittingly with the MOKO research project", says Research Manager, Ngāhuia Eruera.
The Masters course at Cambridge is an intensive programme that provides relevant skills to professionals involved in managing local economic growth and regeneration, regulating land use, and undertaking strategic planning. Through her research she's aiming to identify and understand how Aotearoa New Zealand might address the housing crisis for Māori which is based on human rights and anchored in Te Tiriti o Waitangi. She hopes her learning in policy and economic development will contribute and support national housing strategies and housing outcomes for Māori.
"The legacy of colonisation has had a major impact on our whānau who are unable to live on their homelands due to assimilation, forced dislocation, and displacement. I've seen my own whānau struggle to put food on the table, live in cold and damp housing conditions and spend generations in poverty. On our own lands", stresses Jacqueline.
Jacqueline is an appointed member and independent specialist for the Urban Development and Planning Committee at Kāinga Ora – Homes and Communities (Housing New Zealand), a member on the Expert Advisory Panel for Te Kawa Mataaho Public Service Commission supporting Open Government and has also been involved with the National Science Challenge – Building Better Homes, Towns and Cities Māori housing research.
Her research will be embedded in the notion of kāinga which will explore collaborative practices to influence and enhance the development of policy, practice and provision in housing. This study aligns with the MOKO research that investigates the potential of marae to strengthen their provision of kāinga in the contemporary urban context of South Auckland. Supporting marae and communities to develop culturally relevant strategic designs based on community aspirations and resources that also engage partners/stakeholders to ensure intergenerational sustainability.
"I was stoked to have been accepted into the London School of Economics and the University of Cambridge in United Kingdom, both prestigious universities which attract many top scholars/students from across the world. Upon advice from mentors and colleagues, I accepted the offer from the University of Cambridge.
The University of Cambridge is ranked as one of the top universities in the world and the MPhil in Planning, Growth and Regeneration programme is professionally accredited by the Royal Institution of Chartered Surveyors. The programme combines elements of economics, spatial planning, environmental policy, finance and law.
"I'm excited about this opportunity to learn new tools, gain relevant skills and knowledge to contribute to the health and well-being of our people at home in our communities."
Jacqueline has also received a General Scholarship awarded by Ngāti Kahungunu Iwi Incorporated which aims to support Kahungunu tertiary students, as well as a STEM Scholarship awarded by the Māori Education Trust which is available to Māori postgraduate students undertaking study in science, technology, engineering or mathematics.
---