Cyber Security Research Centre
Started in 2012, the Cyber Security Research Centre (CSRC) is a collaboration with Japan's major research organisation, the National Institute of Information and Communications Technology (NICT). The centre was the first of its kind in New Zealand and has since become a focal point for Cyber Security research in New Zealand.
"Initially the centre offered a cyber-security monitoring capability that meant we could collect data, and then run algorithms to extract patterns and knowledge about cyber security," says Unitec Head of Computing, and co-director of the centre, Professor Hossein Sarrafzadeh. "Now we have three major projects in place, including the exciting new Red Alert System, an early detection program for intruders into a computer system, which will be launched in 2015."
The recent announcement that the CSRC will be participating in a new $10.6 million (excl. GST) cyber-security research project, funded by the Ministry of Business, Innovation and Employment (MBIE) and led by the University of Waikato, is another of these big projects. "This is a big project with four tracks," says co-director Professor Paul Pang. "Unitec is working on the fourth track, a decentralised backup system using cloud data backup and recovery – which is essentially cloud data security."
Through the centre, they now have more linkages for their students and their research, says Sarrafzadeh. "I have international bodies contacting me and wanting to collaborate in this area with us or wanting our students. We even had someone from Silicon Valley asking me to encourage my students to go there and work for them, because of the international shortage."
Sarrafzadeh believes that New Zealand is the perfect place for cyber security research. "I think New Zealand has an important international asset and that's the trust that the international community has in us. There are two areas in which trust is very important: one is cyber security and the other is cloud computing. I think our government and local businesses should capitalise on this asset and take full advantage of it. If New Zealand becomes a hub in cyber security then you know it'll be accepted because the trust is there. With that in mind, we felt that it was very appropriate to build capability in cyber security here at Unitec."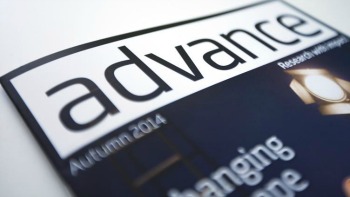 Find more articles about the Cyber Security Research Centre on the Advance magazine.