Continuing to learn in a career he loves
As Service Delivery Manager for leading security company, Insomnia Security, Gavin Cooper says emotional intelligence and an openness to learn have played a big part in his role.
Gavin completed a Bachelor of Computing Systems at Unitec, majoring in Network and Administration. He says the degree helped pave the way for a successful career.
"I particularly benefited from Unitec's approach to teaching. The smaller class sizes, the quality of the educational materials, the support from mentors and the way the lecturers enabled collaboration within groups, was all so valuable. The degree equipped me to hold a conversation with people at several levels, and in turn this created an avenue for me to better my oral and written communication - so I could put my best foot forward after graduation."
And put his best foot forward is certainly what he did. Gavin applied for a role at specialist security company, Insomnia Security, and is now a Service Delivery Manager, looking after a team of about 30 people.
"My core responsibility is to facilitate effective, outcome driven engagements between our staff and our clients. Building strong relationships is key, so I work hard to develop rapport and trust with our clients. I also oversee my team to ensure we're delivering a consistent, high quality service that we can be proud of."
Gavin says what he loves most about his role is having the opportunity to provide value to clients, and witnessing their reaction when they receive a report on how well they've tested, or what needs to be remediated to help bring them up to industry standard.
"When you're offering professional services on behalf of a leading Information Security company, it's so important to not only understand but empathise with clients, so you can provide value in a meaningful way. You want to both benefit your client and present your company and brand in a professional, ethical manner.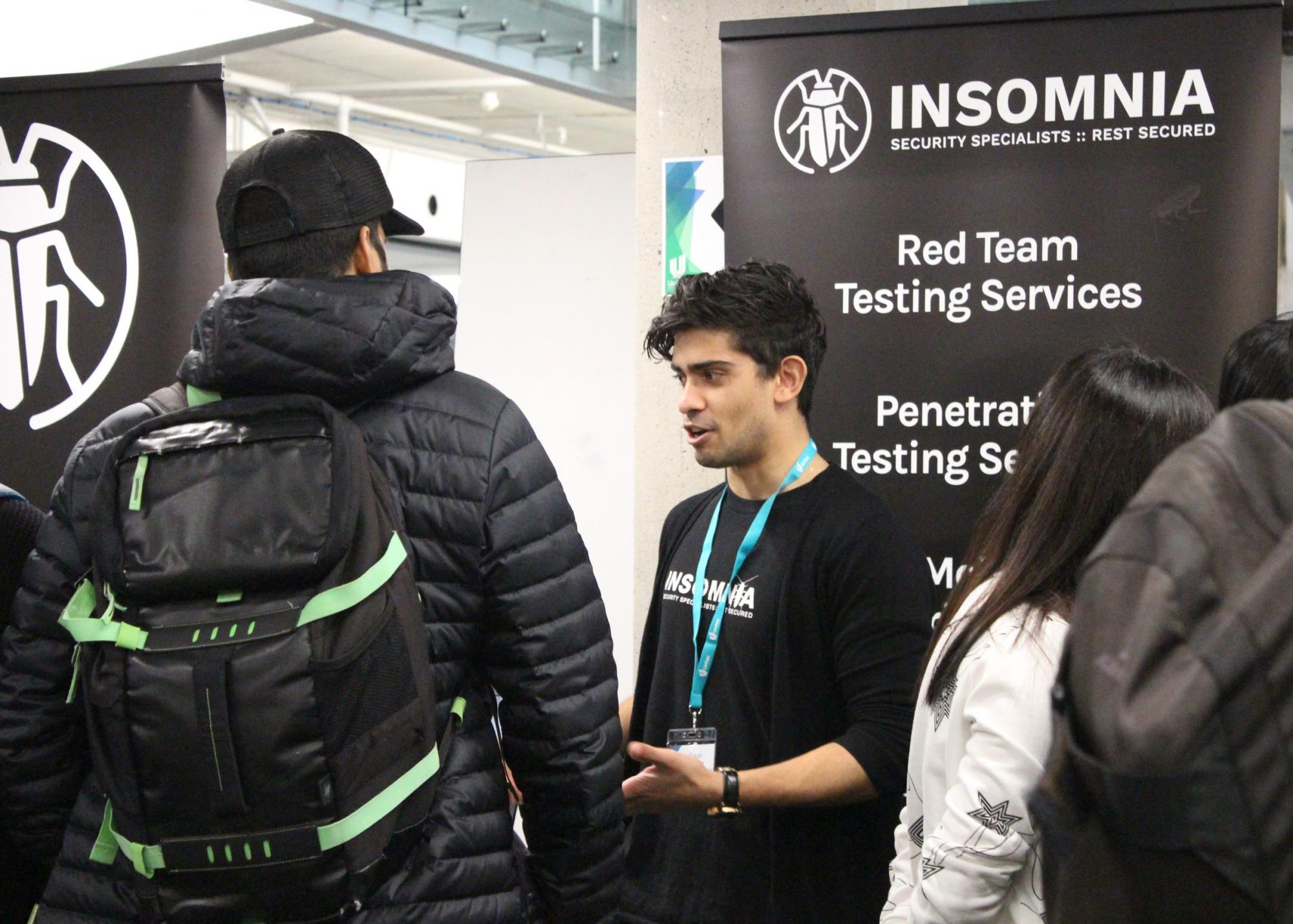 "I don't think of myself as a particularly smart person, but I do know I have a strong moral compass and a good level of emotional intelligence - which all influence my decision making and critical thinking, whether I'm consulting on scope with our clients or problem solving. It's a critical skill that I believe isn't always evident in today's business, let alone the IT industry."
Gavin's advice to students wanting to get into the area of security or penetration testing is to not expect to start at the top.
"I understand what it's like to leave your degree with an expectation of what you might be able to earn in this industry. But, take my advice - don't be put off by positions that offer you an avenue into the industry but come with a lower than expected salary. It's vital to have a genuine passion for the career you choose, so you can't do it purely for the money. But - if you work smart and love what you do, the pay will increase and better opportunities will come. Rushing to skip ahead to the top is likely to be counterproductive in the long run. I think Confucius once said, 'find a job you love and you'll never have to work a day in your life', and I think that's spot on."
Gavin goes on to say that once you find a role in the industry, it's important to collaborate, learn from people and exercise emotional intelligence in any decision you make - regardless of your position in the workplace.
"It's all a bit cliché, but be kind and humble, work well with others and don't hide your successes. The more you improve your people skills the bigger impact you'll be able to make as your career progresses. Make mistakes, especially when you're young, and learn from them. Pick a mentor and learn from them too. Get comfortable outside your comfort zone. I'm still relatively young, so while I certainly don't have all the answers, I make sure that this is part of my growth plan: expect that you will never know everything - so you are always open to continue learning. If you mix this with using emotional intelligence in all your decisions, and aim to do what you feel is right, you're on the right track to succeed."
---