Lecturer, Tutorial Assistant
Community Development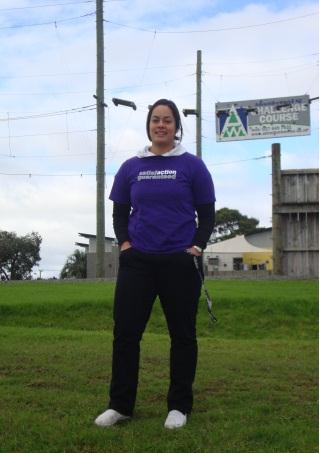 Profile
Vera is a former graduate of the Bachelor of Sport programme at Unitec. Since graduating in 2010, she has gone on to work as a tutorial assistant in the Department of Sport, particularly working with the coaching and physical education papers. In addition to this, Vera works closely alongside the first year students to provide academic and pastoral support. She also enjoys organising social sport events throughout the semester for the students.
Vera completed a Graduate Diploma in Teaching (Secondary) at Auckland University and also currently contracts as a high ropes facilitator for Adventure Works NZ which is based on campus.
Outside of Unitec, Vera enjoys working as a netball coach and as a netball fitness trainer. She is an eager participant in any sport, but is particularly looking to further her experience and expertise in the outdoors environment.
Publications
Walters, S., Spencer, K., Farnham, A., Williams, V., & Lucas, P. (2018). Humanistic sports coaching and the Marist organization: A multi-case study in the Philippines. Journal of Sport for Development (Vol. 6(11)).
http://hdl.handle.net/10652/4205
Williams, V., Walters, S., Spencer, K., & Farnham, A. (2017). Sport and Physical Activity for Holistic Outcomes: Programme Development that Prioritises Holistic Individual and Community Development. 2017 ITP Sector Sport Recreation and Health Symposium, Nelson.
http://hdl.handle.net/10652/4248