Changing what is possible in computing
Christian Hayward has been a self-confessed computer-mechanic since his early teens. He always expected a future working in computing. First though, his keen interest in human behaviour won favour as he took up a social sciences degree at Waikato University.
He remembers it as a "tough decision" choosing between IT and Sociology in what he considered a binary split. "I thought I probably will have a lot of IT experience throughout my life. I might not get another chance to dedicate this time to understanding how people tick."
Today, the 26-year old is on the cusp of graduating from Unitec with a Bachelor of Computing Systems, writing software design applications for a mental health mobile app and holding down a full-time paid IBM internship where he works with Watson - IBM's artificial intelligence platform. Some of his projects include 'training' Watson, building chatbot proofs of concept and running analytics on Twitter traffic to track commentary on social issues.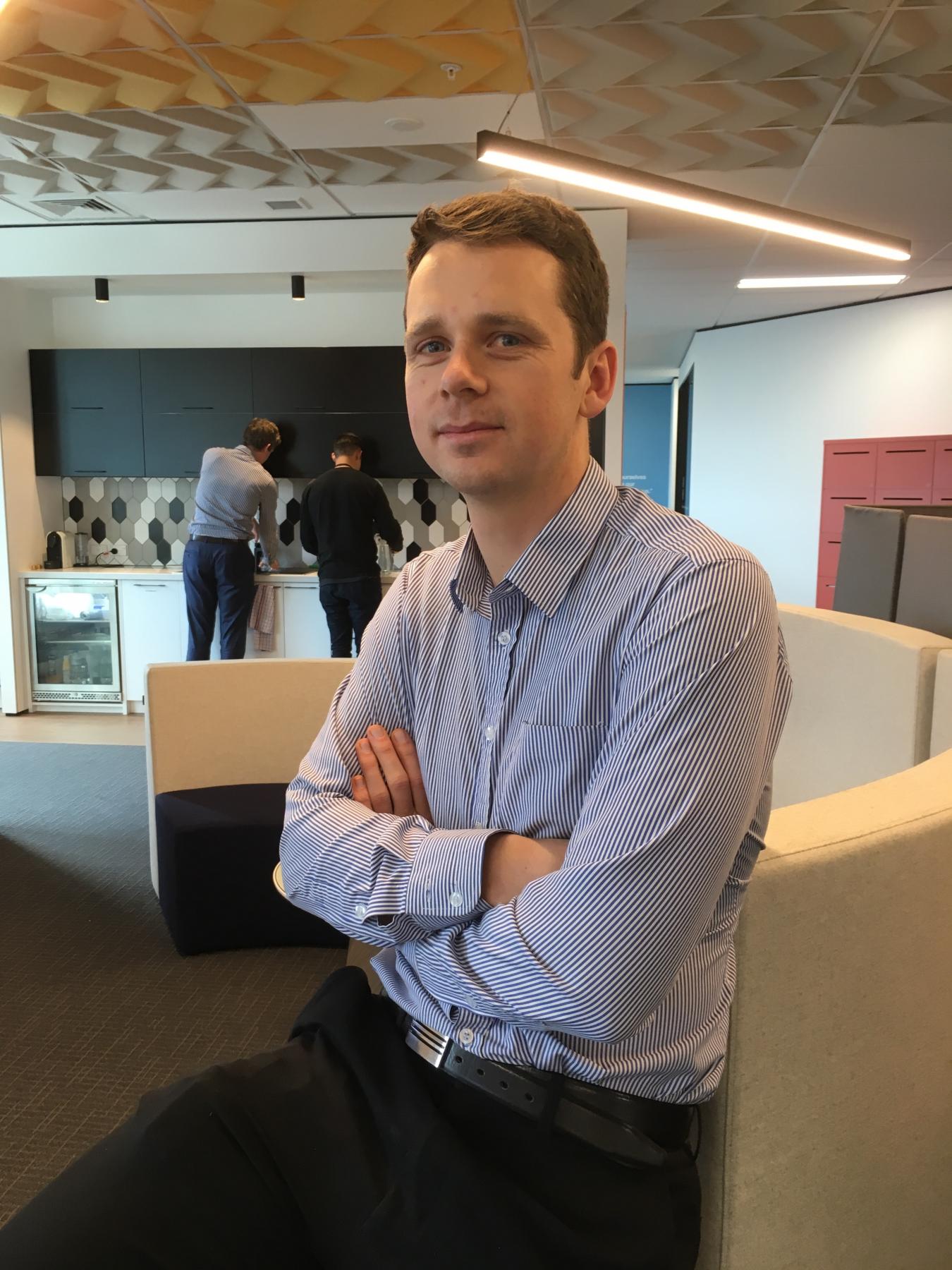 After graduating from Waikato Christian returned his focus to computing but soon discovered he was a little naïve about the workforce. "I didn't really know a lot about the IT field. I thought it was mainly fixing computers. It turns out there is a lot more - networks, programming, architecture and solution design, change management, heaps of different focus areas. That's where most of the jobs are."
Luckily a chance encounter led Christian to Unitec. He enrolled in a Graduate Diploma in Computing adding on some introductory courses. At the same time, Christian began a helpdesk role at Concentrix situated onsite on the Mt Albert Campus. "That whole year I was working during the day and doing night classes. I was able to cover most of my living expenses and it was hands-on helpdesk experience."
Those first six months Christian found challenging. "Papers like data mining, c-language data structures and algorithms were very detail-oriented, requiring line-by-line, exacting logic. On the helpdesk – you either fix the problem or you don't – it was a very structured way of operating." Both experiences demanded a new way of thinking. "It was very different from what I had been exposed to in social sciences."
A real 'a-ha' moment came that summer when Christian travelled to China with a group of ten Unitec students as part of a fully-funded Prime Minister's Scholarship for Asia. There, he visited high-tech companies and attended Chongqing University of Technology as well as Wuhan University. Beyond the "cool experience" of new friends and 'League of Legends' computer game banter Christian felt the threads of social science and IT connecting and overlapping. He studied cloud computing, the Internet of Things (IoT), and cognitive computing.
"The trip to China changed my view of what was possible. Computing was a lot more data-focussed, IoT means all these devices are linked, creating data which we can analyse to find patterns of interactions between human behaviour and computers using the same statistical models we use in social science research."
Returning to New Zealand, Christian started a part-time six-month student internship with IBM organised by Prof Hossein Sarrafzadeh, who was Unitec's head of computing at the time. "It was an experience in a more corporate environment – working on and testing infrastructure-based, platform-as-a-service, cloud projects — so carrying on the themes I was introduced to in China."
With the extra summer school papers credited from his studies in China and his interest piqued by an expanded view of computing, Christian made the decision to extend his time at Unitec and convert the graduate diploma to a full degree. At this point he won IBM's coveted annual Business and Tech Consulting internship, which is open to students from all New Zealand institutions. "Fulltime study and fulltime work is a balancing act, but the opportunity was too good to turn down," he says.
"IBM is working closely with Unitec and Tech Futures Lab to help students and workers acquire the knowledge and practical skills to engage with new and emerging technologies like artificial intelligence," says Chandan Ohri, Head of AI at IBM New Zealand. "Partnering with the education sector is critical in enabling New Zealanders to perform the new kinds of work and jobs that will emerge in a cognitive economy."
Christian will be graduating this spring and the internship will run till January 2018. "I am definitely at a crossroads, at a time to make a decision where to go," he says. "I came to Unitec, worked at Concentrix helpdesk, solving software problems, had the experience at IBM in a more formal corporate environment, studied in China. My education at Unitec has been integrated with the workforce. That experience has been key."
At Unitec he is in his final year project work around a prototype mobile app for mood self-assessment designed by Senior Lecturer Sylvia Hach. His supervisor Associate Professor Nilufar Baghaei says Christian has managed a heavy load of commitments while scoring A to A+ in almost all his papers. "He has made the most of what Unitec has to offer."
---
Find out more about studying Computing at Unitec:
Study Computing and IT Bachelor of Computing Systems Order Brochure