Carpentry student gets new lease of life, builds house
David Simpson spent much of his working life crunching numbers before deciding to enrol at Unitec to study carpentry. "I decided that if I was a going to do something different it would be completely different," he says. "I do want to contribute back to the community and affordable housing is such a big issue in New Zealand, so I thought that building houses would be a good way to give back."
For the past decade David worked in the finance department at Māori Television, but his former colleagues couldn't have been more encouraging about his career shift. "All my mates, even my boss, were saying 'go for it'." So was his family, particularly his sister, Kerry, who studied at Unitec in the 1980s and went on to become the first registered female plumber in New Zealand. (Kerry has recently been appointed as a senior lecturer in plumbing at Unitec.)
At the time of writing, David and his classmates were laying down the floorboards on the three-bedroom 115m2 double-glazed house they were building as part of their coursework. When the house is complete, it will be sold to the public.
"You get satisfaction in different ways, but the satisfaction of this is that you physically see what you've done, something that is going to be there for 50 years or maybe 100 years. It's not a piece of paper — it's a three dimensional object that you've helped create."
"Of course it took me a while to adjust," he adds. "There's a big difference between working with numbers and computer programmes and hammering in a nail and making something. It's almost surreal — but building this house has been a wicked experience. You're thinking three-dimensionally, and within a few millimeters, which is he level of accuracy that you need to do the job."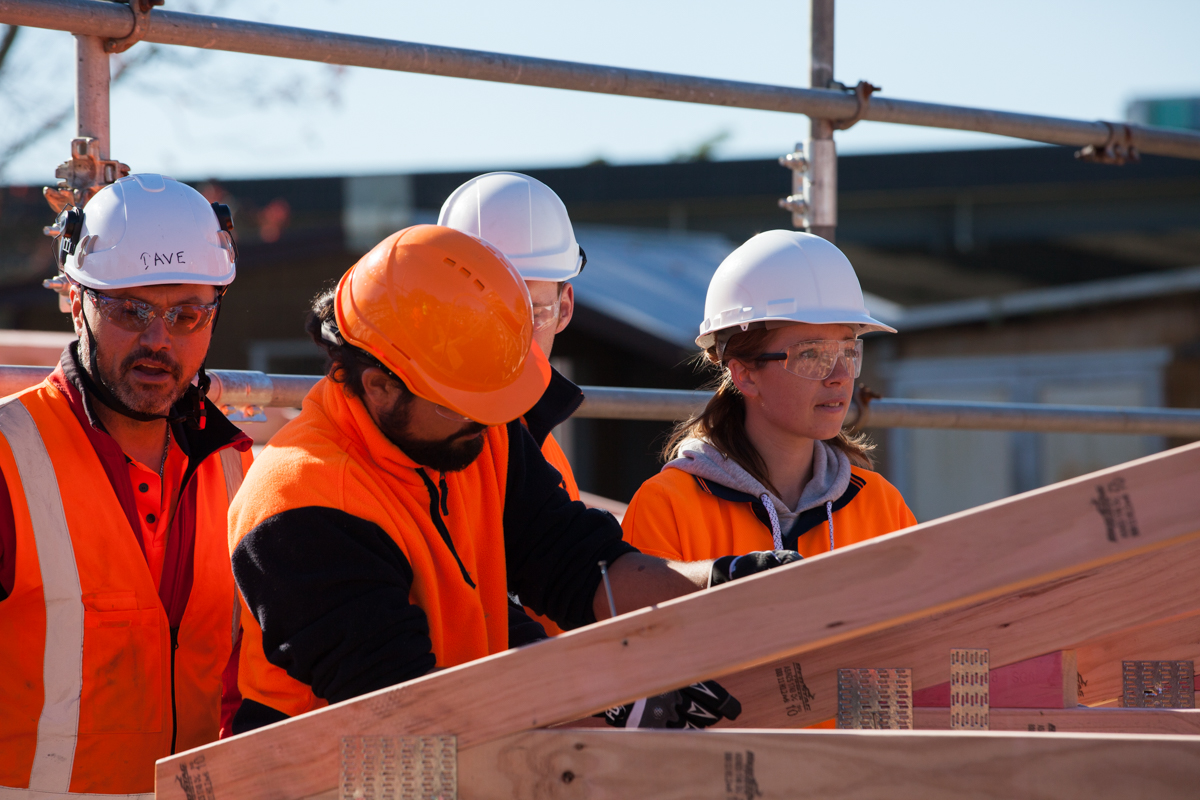 House building has long been part of the coursework at Unitec — giving carpentry students a chance to work together to actually build a house (sometimes several houses) equips them with the skills employers are looking for. It also increases a graduates' chance of being able to move more quickly up the ladder of any building environment they go into.
"You get more building opportunities on a course like this than you might by going straight into an apprenticeship," says David's classmate, Tina Martin, who trained as an architect and worked as an architectural technician before enrolling at Unitec to learn how to physically build a house. (She is also lecturing part time in construction and architectural technology at Unitec). "If you went straight into an apprenticeship you'd probably be on the broom, or doing the jobs that nobody else wants to do. Here you're able to get involved in every part of the house, doing things that it might otherwise take you months and months to be allowed to do."
Lecturer and academic leader, Colin O'Gorman, says that having been taught how to build a house, and then actually building one, helps ensure that carpentry graduates are sought after as apprentices. "So the boss won't have to spend their time teaching their apprentices how to sweep a floor, or how to bash a nail in, what this thing is and where it goes. It makes the new apprentice useful on the job, and helping make money for the boss rather than costing money. They can hit the ground running — some of our current apprentices are already running jobs for their boss, pretty much as a foreman."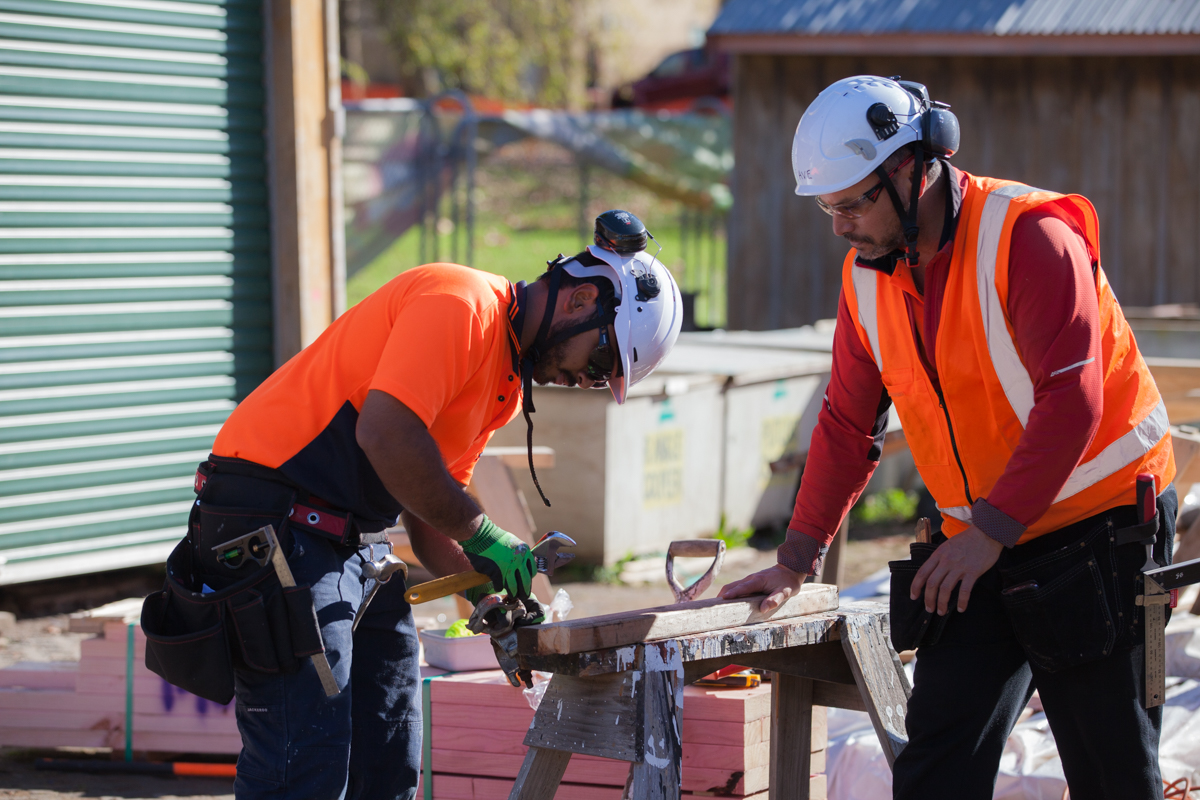 "All the good students who complete the programme will get an apprenticeship — there are so many builders calling us looking for apprentices right now. And we also look after them through our apprenticeship management scheme."
The course is challenging in both theory and the practical on-site learning experiences, he says. "Sometimes we've got students barely knowing what end of the hammer to hang on to, but they will come out with a lot of confidence and skills and a sense of achievement — not just because they've got a qualification but because they've built a house together."
---
Find out more about studying Carpentry at Unitec: