Carpentry, a viable career for life
After a successful 15-year career in hospitality and sales, Michael Scott, 33, decided it was time for change. The decision to spend a year studying a pre-trade qualification in carpentry was not made lightly – "my kids won't feed themselves and the mortgage won't pay itself" – but, with diligent budgeting and a few sacrifices to keep the wheels turning, he's sure he made the right choice.
Michael is about to finish Unitec's New Zealand Certificate in Construction Trade Skills(Level 3), a year-long programme that has prepared him with the skills needed for employment and apprenticeship.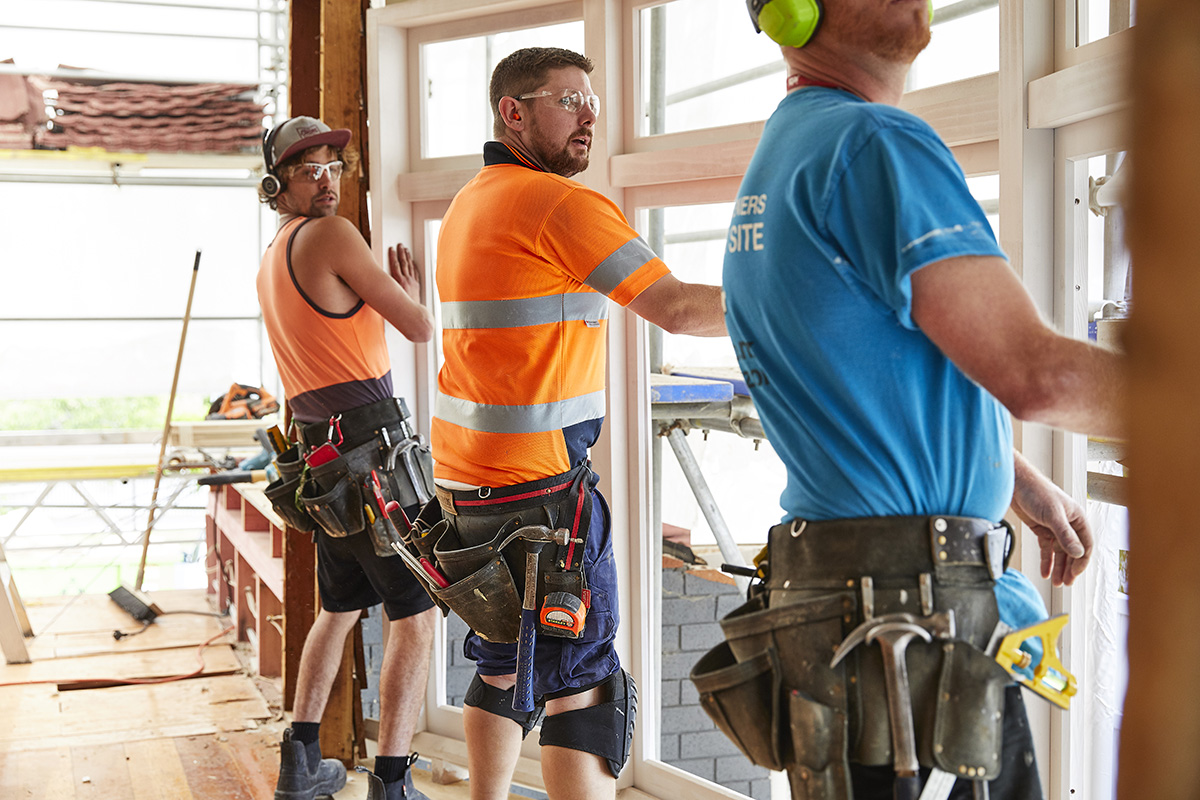 Alongside his studies Michael has worked part-time where he's been able to apply what he's learning in several real-world situations – something he says has well-prepared him for a career in a fast-growing industry he knows will have him for life.
"I wasn't too sure what to expect coming into this year. I thought we might be taught basic tool skills, maybe some theory behind cutting and technique. The transition period between induction to being on-site applying the learning practically wasn't long and that's where the understanding comes from. Being able to put your work into a commercial environment and get direct feedback has been a great way to learn."
The first part-time job Michael had was with a local builder who was able to show him the ropes and give him a solid insight into 'real world' carpentry. More recently he's taken on a new role with the team at Renovation Builders, where he's been offered a full-time contractor's role starting end of November.
Michael says he's never one to say no to opportunity and believes had he not taken on part-time work, the outcome of this year may have been different.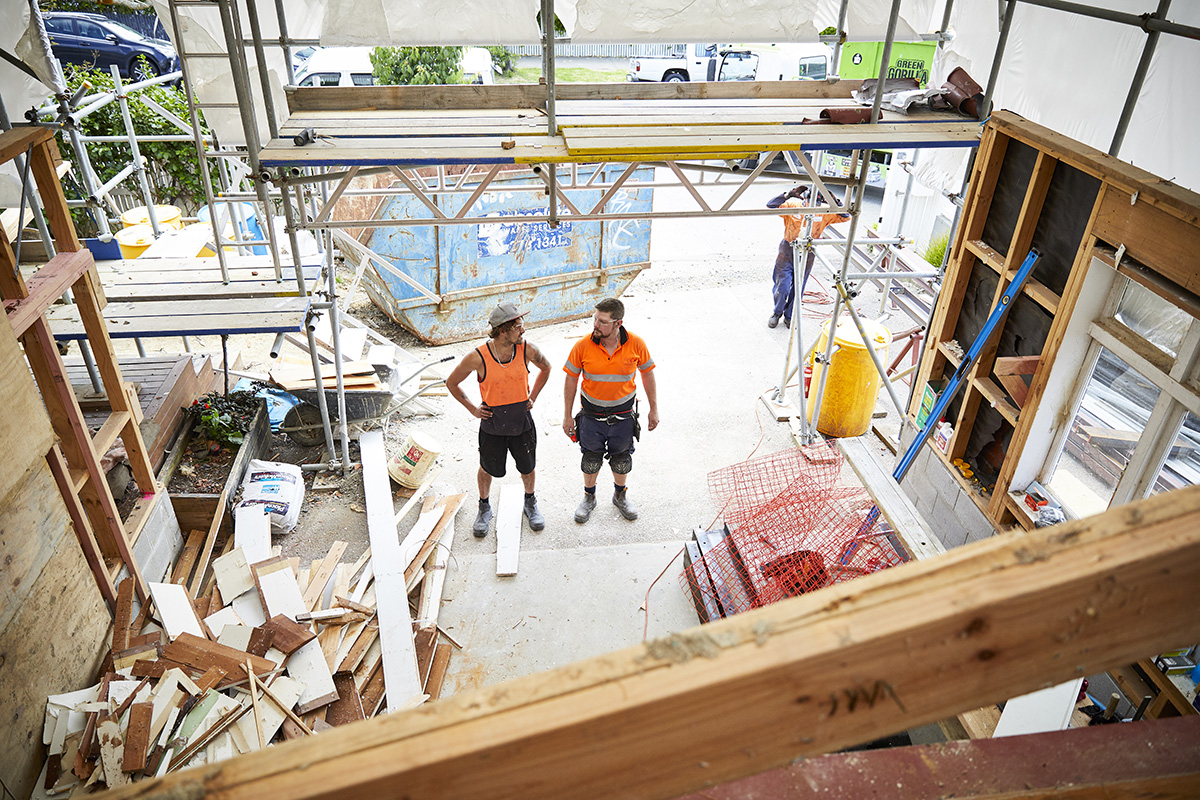 "This year has been a massive investment for me and I needed it to pay off. I wanted to shift into something that could become a career, not just work.
"I've been able to take what I've learned in the classroom and apply it on real jobs where there are deliverables; actual people relying on me to do my job properly. I was also able to take what I learned in my part-time job back to the builds we were working on at Unitec and improve my work there.
"Being a contractor, I've also had to learn quickly how to run and manage my own business."
Unitec's holistic approach to teaching and learning, and their focus on health and safety, have been valuable highlights for Michael.
"Each site is different with various hazards and elements. This year has really prepared me to be confident to walk onto a site and know what to do and what not to do."
After a well-deserved family holiday next year, Michael plans to start his Level 4 certification to become a qualified (or licensed) carpenter, something he says Renovation Builders are well-prepared to support him through. He knows he's in good hands as they've previously supported an Apprentice of the Year.
Unitec's New Zealand Certificate in Carpentry Level 4 requires approximately four years of part-time study while in full-time employment. The majority of what you learn is work-based and allows for the hours you work to contribute to you obtaining your qualification.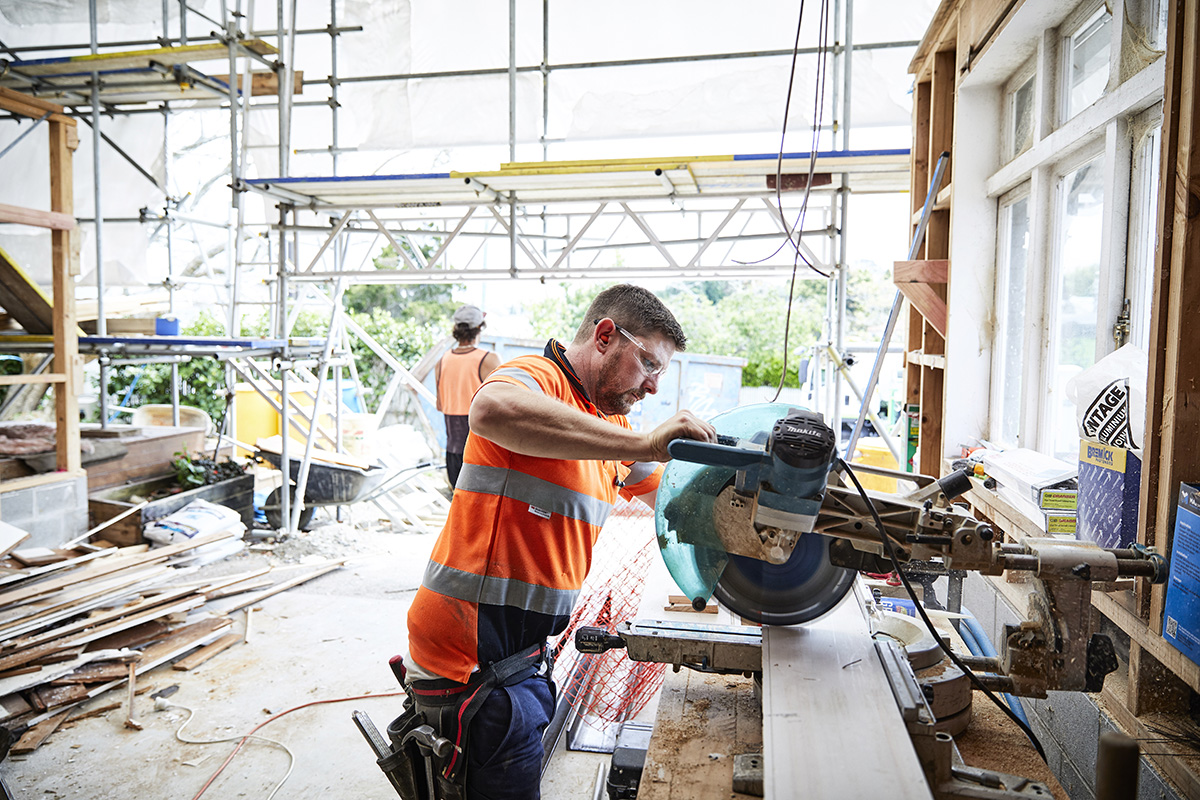 Michael is excited to be working for a company that is well-established and has a focus on sustainable, environmentally-friendly builds. He believes Renovation Builders modern approach to building and carpentry is going to be important for him to know moving forward.
And, there are other perks to the job.
"Recently I've done two weeks straight of demo work – it's hard yakka, but I'm in the best shape I've been in in years! I've not had to go to the gym at all this year."
---