Career in early childhood education a family affair
For Ngāpuhi descendants, sibling duo Greg and Imogen Van Kan (34 and 20 respectively), teaching tamariki (children) is in their blood. With several family members already working in early childhood education, it's no surprise the pair have ended up studying to become qualified teachers – albeit at different times and for different reasons.Tuakana-teina takes on a whole new meaning for siblings Greg & Imogen, who are both pursuing a career in early childhood education.
Imogen in her third year, and Greg his second year, of a Bachelor of Teaching (Early Childhood Education). When they decided to pursue a career in early childhood education, it was important to them they found somewhere to study with the level of work experience they were after.
At Unitec, students are required to complete at least 12 hours per week (paid or voluntary) at a licensed early childhood centre, as well as taking part in annual practicums.
As one would expect, the work Greg and Imogen do while on placement plays a vital role in preparing them for their roles as qualified teachers.
"We had to look for work placements before we even started, so we were learning from the minute we walked in on day one," says Imogen. "We do everything a normal teacher does. Unless you're being paid, the only difference is you're not in ratio (assigned particular tamariki to work with)."
"I'll usually greet the parents when I arrive and if a child initiates play, that's when the work begins; trying to lead play onto learning," says Greg. "For example, the sandpit is a great place for play co-construction. It's not about me leading the children. We work together to reach a particular goal."
"I don't think I could get through this course without having the two days a week in a centre," says Imogen. "There's so much more that goes into the development of children than I ever expected. Being a visual person, it's so much easier for me to learn something in class and then see it while working."
In the process of finding a centre to work in, Imogen first ended up at the kindergarten where her Dad grew up.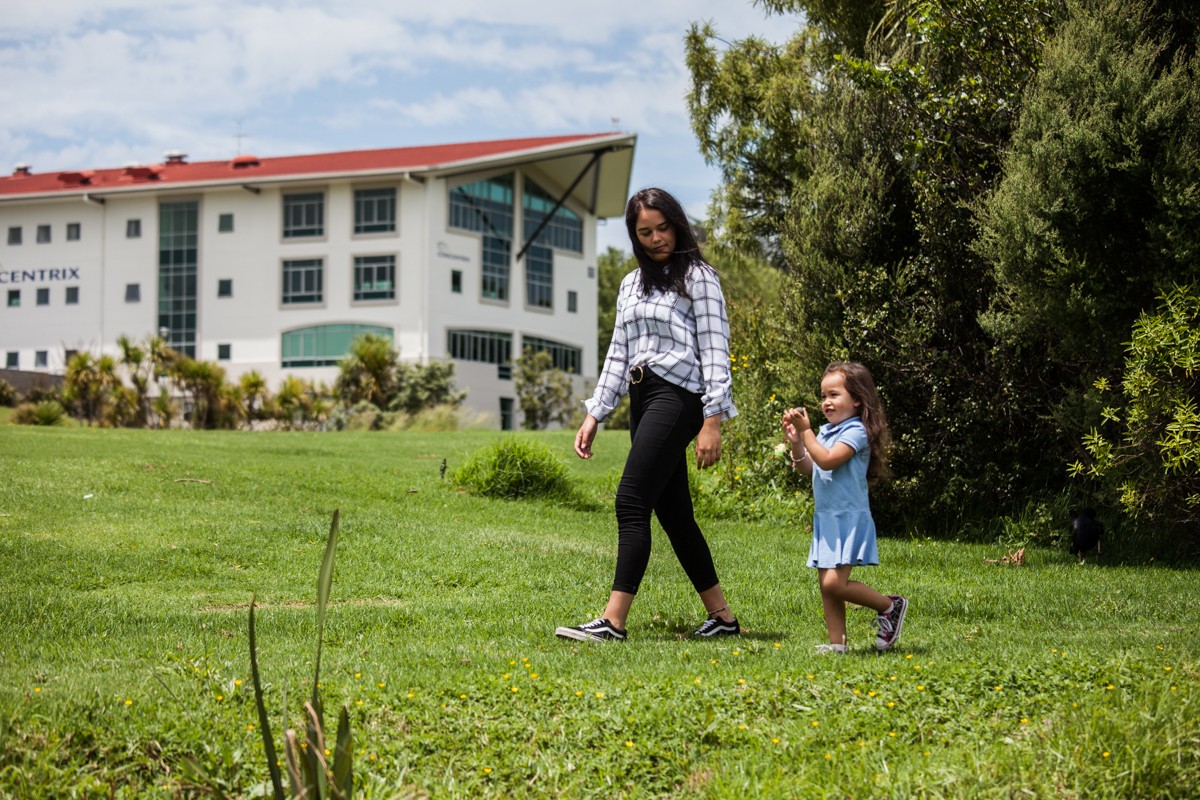 "Her first job was at Ferndale Kindergarten in Mt Albert. Imogen says "After I got the job, I found out it's where my Dad went. Our whole family went to that kindergarten so maybe it was meant to be."
Greg says he's had at least 20 different jobs in his life – "I've done pretty much every trade, worked at every fast food restaurant, worked in hotels, bars, even printing" – and hasn't liked any of them. When his partner challenged him to think about what he'd really like to do, he thought why not get paid to "hang out" with the people he enjoys most. And, coincidentally, his sister had just started studying the same thing.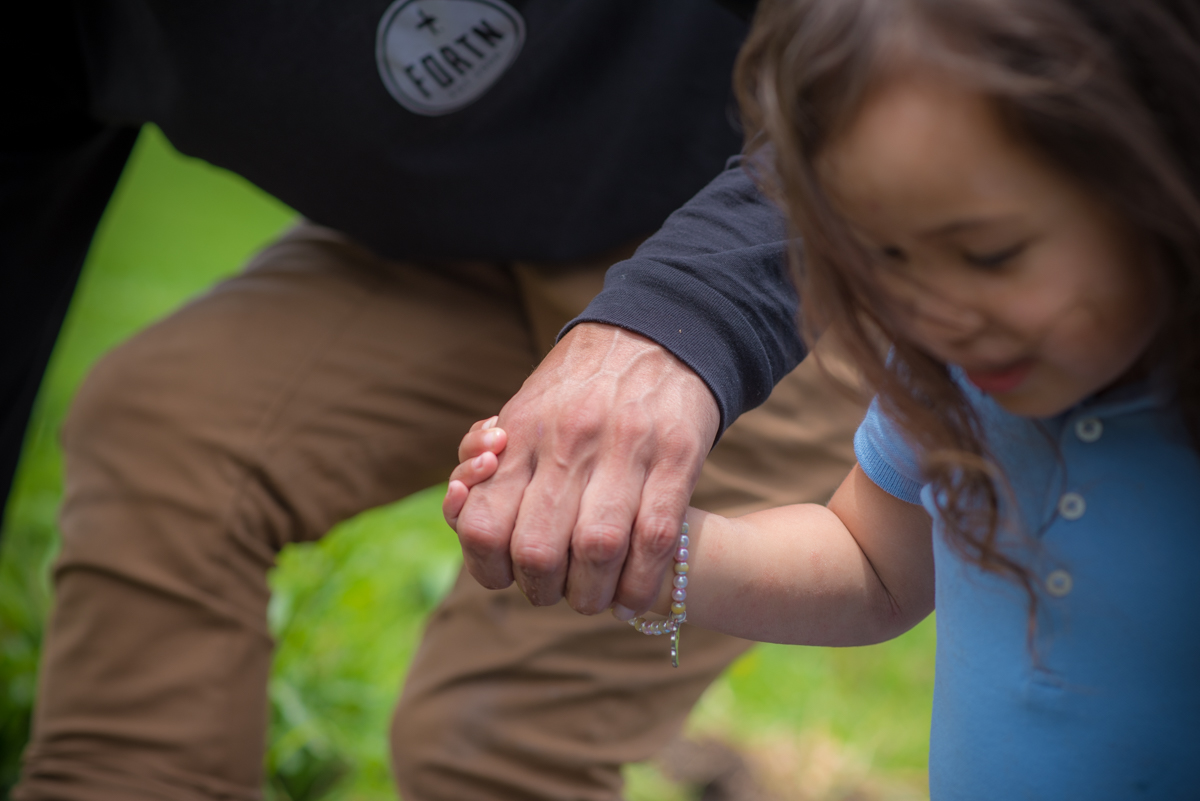 He'll be the first to admit that early childhood education involves a lot more than "just playing with kids" and jokes his "16-year gap-year" makes coming back to study challenging, but he's taking it all in his stride.
When I was applying for work, I probably put out 20 CVs. The next day I got 19 phone calls. Funnily enough, I ended up working with someone who used to work with my mum, who's also an early childhood educator.
"My most memorable teacher when I was younger was a male. If I can do that for one kid, it'll be awesome."
One of the learning curves for the pair, and particularly Greg, has been adding te reo Māori to their repertoire of skills. Students are heavily immersed in all things tikanga Māori through the programme, and with Greg being male, he's often called upon when on the marae to speak on behalf of his class. Luckily, he says, he's been able to take advantage of Unitec's free te reo Māori night classes.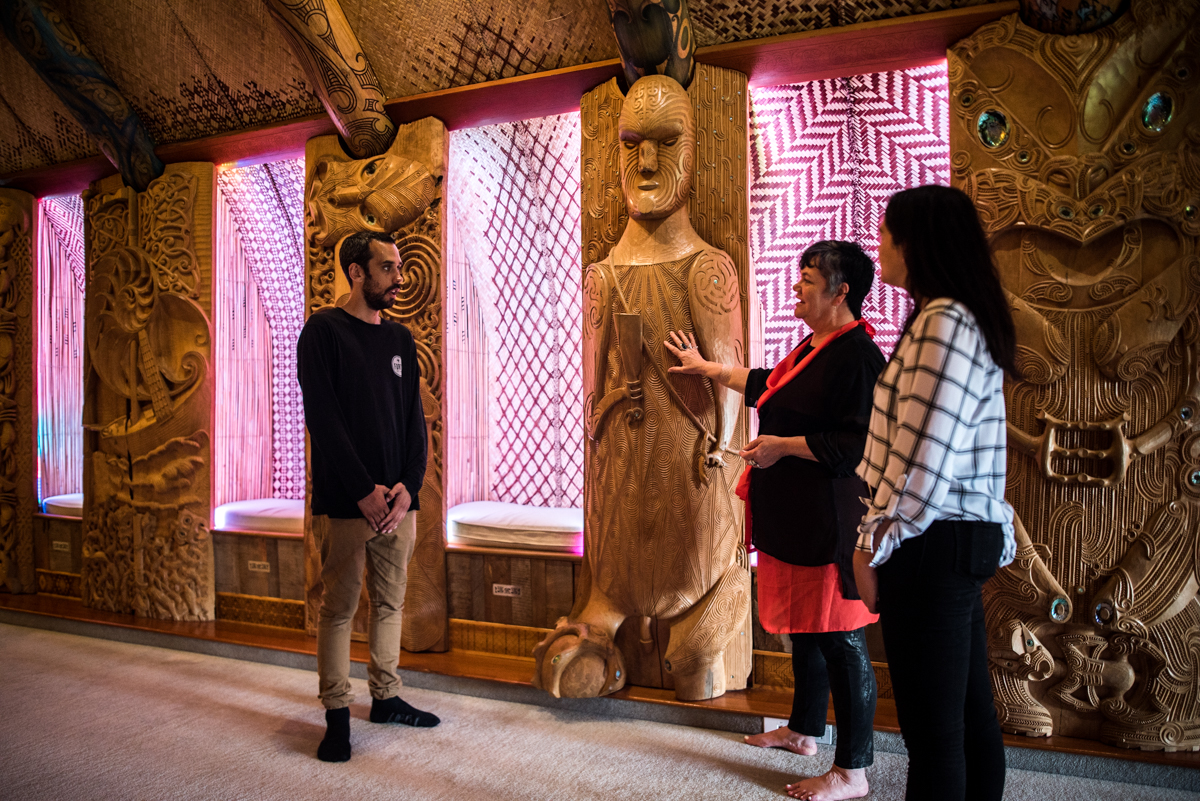 Both envisage themselves one day being the owner of an early childhood education centre, or at least, a head teacher. Although they joke about Greg taking advantage of having his little sister to lead the way, they both agree the worst part about early childhood education is when the tamariki leave.
---