Call for interest in Borneo jungle experience
Wanting a chance to work and study in Borneo? We're inviting the general public to sign up for a tropical rainforest field trip in April.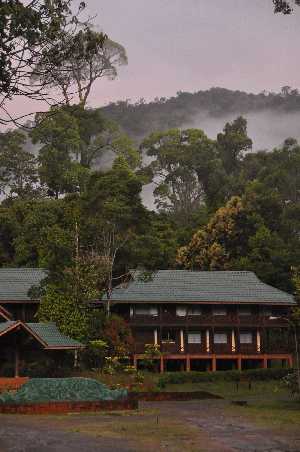 The environmental and animal science field trip is a credit-bearing course which runs from 15–29 April, and has been hosted by Unitec since 2013.
Staying at the Lost World of Sabah, a remote field station in Borneo and one of the largest remaining preserved pristine forests of the world, students study tropical biodiversity and assess the effects of disturbance on native vegetation and animals. This includes field sampling of insect, butterfly, moth and bird communities in pristine rainforest and selectively-logged regenerating tropical forests.
The dense tropical rainforest offers a spectacular variety of insects and other invertebrates from extremely large stag beetles, empress cicadas, to giant forest scorpions. Students are also likely to encounter bearded pigs, frogs, snakes and geckos and nocturnal mammals including civets, gliding and tree squirrels, slow loris, mouse deer. Primates visible include leaf monkeys, macaques, gibbons and, if lucky, students may spot forest elephants.
The journey includes a short stay in the main provincial city of Kotu Kinabalu to visit local markets and a small offshore island before heading off to the rainforest.
The trip costs $4,200 which includes flights, food, accommodation and local travel.
Level 5 or Stage 1 biology or a background in ecology would be helpful for this course. Those not currently enrolled at Unitec need to enrol in the course for a Certificate of Proficiency.
A passport valid for six months after 29 April 2017 is required. There is no visa required for New Zealand citizens. Non-New Zealand citizens may require a visa depending on nationality. The Deadline for expressions of interest is Friday 3 March.
For more information and to express your interest in joining the trip, please contact Glenn Aguilar: gaguilar@unitec.ac.nz or tel 09 892 7019.