Building a greater Aotearoa
Non-profit Social Enterprise TupuToa works to develop and empower Māori and Pacific tertiary students, including many from Unitec, to help them pathway into corporate roles.
Chief Executive of TupuToa, Anne Fitisemanu, says their goal is ultimately to ensure corporate and government Aotearoa is representative of our country's demographics, in order to access the diversity of thought and leadership our different communities bring.
"TupuToa was a seed that came out of Global Women - an organisation that champions diversity in leadership. They saw that while Māori and Pacific students were at Universities, studying and graduating, they had a low representation across corporate roles. In fact, the higher up you looked, the less representation there was. They wanted to address this."
Through leveraging the framework of America's successful 'InRoads' movement, which helps Afro American and Latino students pathway into corporate, and aligning closely with Australia's 'Career Trackers', which works with indigenous Australians, the TupuToa Trust was formed.
"We essentially took the InRoads and Career Trackers models and tweaked them to meet our needs," Anne explains. "TupuToa then partnered with trusted leaders from corporate organisations across New Zealand to offer Maori and Pacific students paid summer internships at these leading kiwi companies.
"We're not only giving our students a pathway into a professional career, but enabling our employment partners to diversify their workforces - so they have a vested interest in our success."
'TupuToa Marketing 101'
In 2016, its first year, TupuToa had just two staff members and 29 students. This grew to 74 students in year two and 150 in year three. The organisation is now made up of 13 staff and had 200+ students take part in its flagship Internship Programme in 2019. TupuToa also went global in its third year, which saw students secure opportunities in Mumbai, India and Manila in the Philippines.
"From the hundreds of applications we receive at each intake, our team have the incredibly hard job of deciding which students get through. There's a mix of criteria - what they're studying, what they're passionate about, their career aspirations, as well as what our corporate partners are looking for. You need to meet in the middle and build a relationship. Our approach is simple: understand and value Maori and Pacific culture; know your customer, your community and your client. It's 'TupuToa Marketing 101', and it works! Many of our interns go on to full-time or graduate roles with these companies and, if not, they've gained valuable work experience and confidence in the process."
TupuToa's philosophy is to get to know the person behind the CV. Anne says many kiwi corporates fall into the trap of taking applications at face value when making a hiring decision, causing them to miss out on some incredible talent.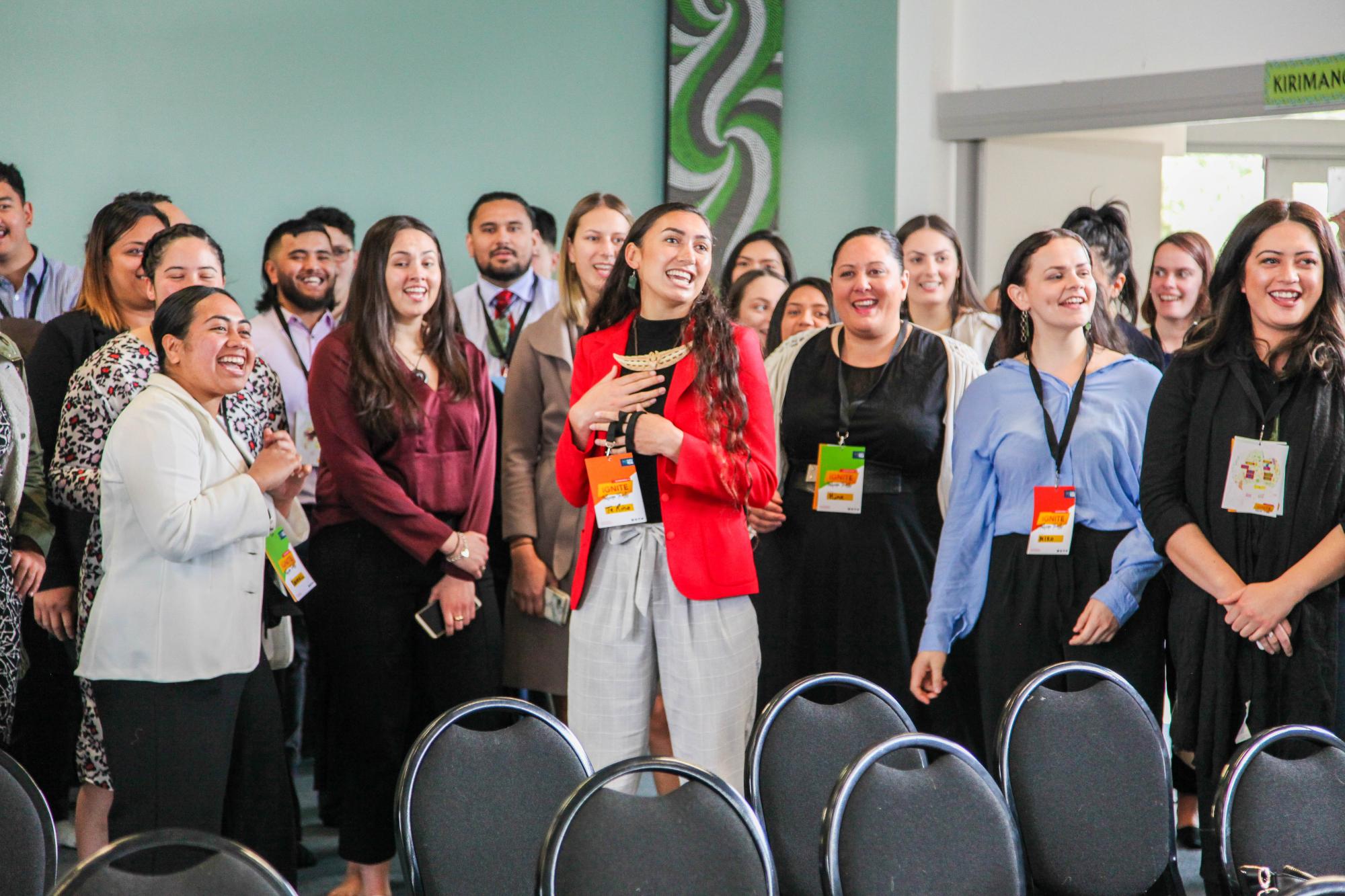 "I believe the 'human to human' piece is often missing in corporate recruitment. At TupuToa we have 'Navigators' whose job it is to engage with our students, listen to and understand their stories, and build trust. Sometimes we see a student who is a good fit for an opportunity, but simply needs a bit of support and guidance. A super bright kid, perhaps, who simply doesn't know how to present themselves or lacks confidence around interviewing. That's where our pastoral care and end-to-end programme, including TupuAke, comes in."
TupuAke is a work-ready programme that helps Maori and Pacific students put their best self forward in a competitive job market. Lead TupuToa Navigator Sione Taunga says they work on skills such as physical presentation, CVs and interview prep.
"When a business reaches out with an internship opportunity, we match it with one of our interns and advocate as to why this person should be considered for the opportunity. We've built up trust with our businesses, so they in turn trust our judgement. By the time companies get their intern they're quite polished, but there's often a lot of work that goes in before that point! We empower our interns to bring all of who they are into their internship. We equip them for the job - giving them a pack of business cards and introducing them to networking, leaning in, stretching, being uncomfortable and being open to opportunities."
Working with Unitec
Unitec has partnered with TupuToa for nearly two years, and Anne says they've found the institute has a lot to offer.
"For Unitec, a partnership isn't just about money. They're hugely supportive of our programme, organising engagement days so we can target the right students. Recently they opened their arms and allowed us to run our Noho Marae (part of our onboarding process) at their Mt Albert campus. We previously ran it at Point Chevalier's Te Mahurehure Marae but had outgrown that space, so to have the use of Unitec's rooms and access to the marae was fantastic."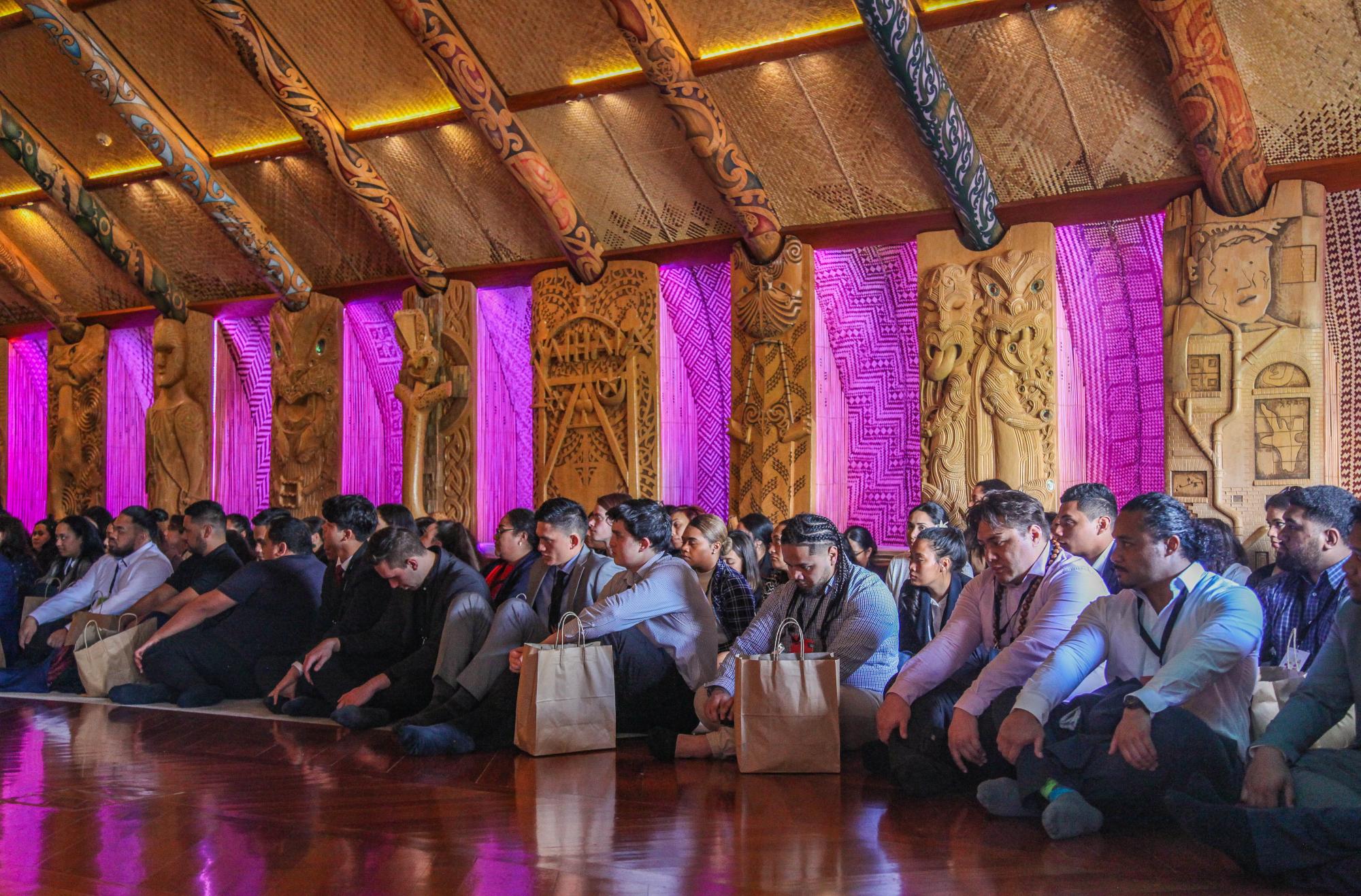 TupuToa has placed a number of Unitec students in summer internship roles, many of whom have gone on to full time roles.
"We've found Unitec students great to work with," says Anne. "They often they have a lot of life experience and are attracted to Unitec because of the 'hands-on' teaching focus - so they're typically very practical.
"One of our first Unitec intern success stories was Natasha Bettridge - a young, single mum and self-confessed 'IT geek'. She was placed with PWC and has gone on to a graduate role with Vodafone. Others have secured roles at Fletcher Living, CPB and PWC. Many of the opportunities we receive fit with Unitec's curriculum, and our recent partnership with leading Architectural firm Jasmax will align well with their architecture and design course."
Sticking to their vision
Anne says that while TupuToa is continually developing and improving its processes, they'll always hold true to why they started and what makes them tick.
"As we grow we're using technology more, but we don't want it to replace the human touch. Our people are always out on campuses talking to students, in fact word of mouth is our biggest advertiser. Our focus is to build trust with students and instil confidence in their abilities. Many of our kids don't have the skills to recognise when there is an opportunity in front of them. By gaining their trust and supporting them to see who they are, we form genuine relationships and they, in turn, want to give back to the TupuToa community. I've never been part of anything that feels as organic and authentic.
"At the same time, we're influencing and bringing about change in our Partners, including offering free cultural competency training sessions every year. We're influencing, adding value, creating opportunities and making an impact across many circles and many communities. At the end of the day it makes for a better Aoteoroa, and that's what we're all about."
Partner with us Order brochure Attend the Tuputoa Virtual Event