Become an Engineer to Change the World
Melanie Ooi
Associate Professor Melanie Ooi is the new Head of Practice Pathway, Engineering. Before taking up the role, she was Programme Director of Electrical and Electronic Engineering at Heriot-Watt University's Malaysia campus and Outcome-Based Education Coordinator (Electrical and Computer Systems Engineering) at Monash University's Malaysia campus.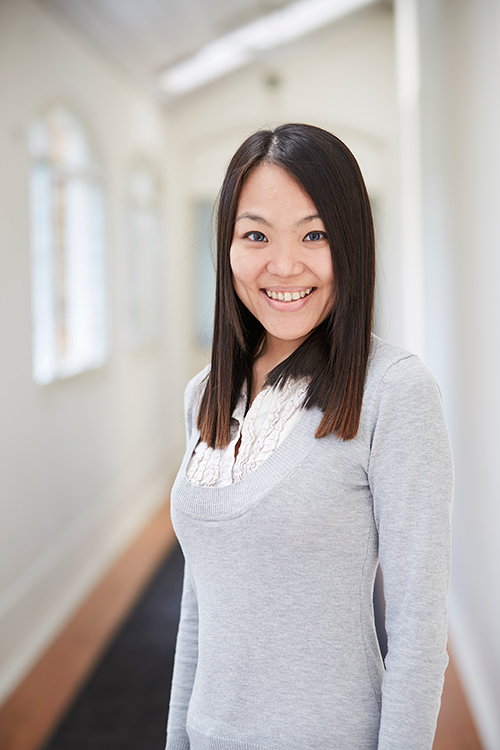 Melanie Ooi, Associate Professor and Head of Practice Pathway for Engineering
Why the move to Unitec?
It's an interesting position. I came from a traditional ranked university, a very research-intensive university, Monash University, but I wanted to move away from that. Monash and Unitec have similar learning and teaching objectives, but very different ways of providing and preparing engineers for society.
Universities are focused on the top minds, scientists who might come up with new technologies that might shape the future. At Unitec we're providing graduates who support the here and now; if you don't support the here and now you don't have a future. The industry here and now needs people who can use the technologies we have, who have some practical insight of what can be done, with physical constraints, with the mandatory constraints, with budgetary constraints. We still have an emphasis on research at Unitec, but we're focusing more on workforce partnerships rather than research partnerships.
Your own research sounds complicated - can you describe it in a way that people outside your area of expertise can understand?
I'm in instrumentation and measurement. What this really means is that I'm looking at how you measure something, and when you do, how do you best understand what you're measuring. For example, you might measure happiness by measuring how many times a person smiles a day, but you're quantifying an indicator of happiness, rather than happiness.
When you measure something, it comes with a huge uncertainty. This is the area I work in, mainly in electronics. There are many different ways you can improve the way you measure things, such as by changing your stimulus, or changing the way you measure, or using more precise equipment, but you're still dealing with uncertainty. Once you've built a theory or a system or a measuring technique it can be used in a huge range of applications, such as measuring the health of a kidney to help someone make a diagnosis, or assessing a building for earthquake resistance.
Why is engineering still so male-dominated?
This surprises me, but it's a sort of chicken and egg thing; if you don't see females in an industry as a young female student, you probably won't want to enter that industry. That causes issues down the line; it has an exponential effect.
But this starts young, when children are playing with toys; when you selectively buy a Barbie for a daughter and Lego for a son, you're telling one that she's a fashion designer or one that he's an engineer. That perception is very strong. I have two little girls and I play with them and they like playing with what mummy likes. So I have tea sets and Lego, train sets and dolls. Kids don't know that toys are gender-specific. If you provide them with everything they play with everything. There's a female line for Lego, and my 6-year-old loves it.
How do you sell engineering as a career option for girls?
Selling it as "come and be one of the boys" isn't helpful. If you say, 'look, if you want to have an impact on society, solve issues for society, become an engineer' you'll have more impact. Engineering is very computer based, it's about problem solving. You need a range of skills across a range of disciplines. Talent isn't gender-biased, and the industry is missing out by not attracting more females.
You have designed and won awards for teaching and developing industry-related partnerships and industry-related teaching -- is that important to you?
I don't see education as separate from industry. We're not just about attracting students, but making sure that we are preparing them correctly for where they want to go. I came from a university ranked in the top 50 universities globally in Engineering and Technology, and while many of our staff members were fantastic researchers many had never worked a day of their life in industry. If you're doing industry-related research, we want to be able to integrate that in our teaching, so that people have the skills that are needed now in that industry, in that sector, in that company. And our students know what and where they want to go, rather than just coming out with a degree and hoping that someone will give them a job.
Have you ever been tempted to give up teaching and work in industry full time?
I was tempted at least once, when I was offered what was then triple my salary. What stopped me is that if I'd done that I would be helping manufacture a product, rather than building a work force for my country, which I find more meaningful. I think that's why all our lecturers are so dedicated.
This article was originally published in New Zealand Engineering News magazine.
---
Find out more about studying Engineering at Unitec:
Electrical and Electronics Engineering Civil Engineering Order Study Guide