Balancing a degree with a family
Emily's love of teaching began when she and her son joined their community playcentre in 2011. It required a great deal of parent involvement, but Emily loved every minute of it.
"Playcentre was so rewarding. We would spend a lot of time working with the children, and many of the other mums would tell me I should become a teacher. I guess my career carried on from there."
A supportive learning environment
In 2014 Emily made the decision to apply for an Early Childhood degree. She had interviews with both The University of Auckland and Unitec, but found herself drawn more to the teaching style and flexibility of the latter.
"Unitec just seemed to fit better with me. Firstly, they offered more practical placements, while University seemed more focused on theory work up front. It also worked in better with my son's pick-up times – the course was on Tuesday days and Wednesday nights, and on the other days we'd be based at a centre doing practical experience. I left the interview and knew immediately that Unitec was where I wanted to be."
Over the next three years Emily completed her Early Childhood degree at Unitec's Mount Albert campus, fitting it around the job of raising a young son. And while it was sometimes tough, she says the support of her lecturers and the motivation she drew from her family helped her through it.
"I can't talk highly enough of our lecturers at Unitec. They were so supportive throughout our degree. I'm also lucky enough to have a very supportive family – they were so proud of me and what I was achieving. It was my son who really fuelled my motivation though. I wanted to do better for him – to show I could stick at something; that if you work hard you can achieve results. Throughout my degree I always used the whakatauki 'ehara taku toa i te toa takitahi engari he toa takitini', or 'my successes are not mine alone, but that of many'. I truly believe it comes down to everyone."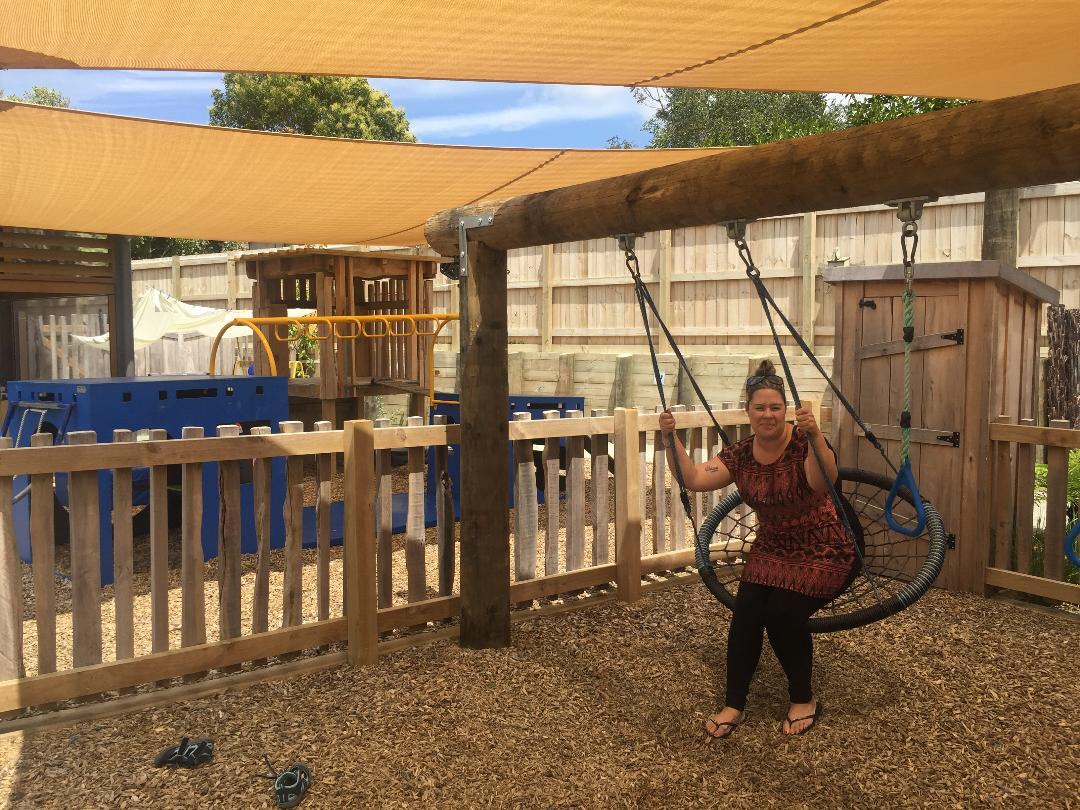 Thriving in practical placements
Part of Emily's degree involved her completing a number of placements at daycares and kindergartens around Auckland, where she was able to put her learnings into practice in real life situations. Her first was at Magic Kingdom Daycare in Blockhouse Bay, working with children under two years of age. Then, on the advice of a lecturer, she decided to diversify her practical experience – moving first to Lynfield Kindergarten and then on to Wesley Kindergarten.
"The placements were invaluable to me, as I believe this kind of real life experience is how you really learn. They also gave me my first taste of kindy work, and I loved it! My final practical was at Point Chevalier Kindergarten and on my last day there they offered me a job. I've been here ever since."
A challenging yet rewarding journey
Today, Emily's role at Point Chev kindy sees her working with children aged between three and five to help them become confident, capable learners. It's a job she absolutely loves.
"I'm so lucky to have found a full-time role straight out of my degree, and even luckier that it's in a centre I love. Having a great team really makes it, and the children are incredible – the ideas they come up with are fascinating. As a teacher, every day is different. We get to do so many fun, creative things. It's a dream come true for me.
"For students considering a career in Early Childhood Education, or those who have already begun the degree, my advice would be to make sure you stick it out. It will be tough at times, but commit yourself, get the work done and enjoy the experience – before you know it you'll be graduating. I truly believe there's no better reward than to be part of children's lives. They are our taonga, they are the future. This is your chance to achieve your goals, so go hard – it's all worth it in the end!"