"Age of anxiety" in Interior Design
Although interior design trends don't change as quickly as the wind, there are always new and innovative styles sweeping the industry. Regardless of whether it's a residential, commercial or education space, the challenge for the next generation of interior designers is to understand these trends and adapt their own styles to suit.
To help identify current interior design trends, we talked to Academic Programme Leader and Student Mentor for Level 6 (Interior) Sandra Arnet about the changes she's seeing and why students need to be connected with the industry.
The age of anxiety
One of the first points that Sandra raised was that the world is moving into a so-called "age of anxiety". Due to global factors such as world politics and personal problems like poorer work/life balance, populations are generally more stressed than ever.
Although, these might not seem like issues that impact interior design, this industry plays an important role in how people feel about themselves and their environment.
Creating productive workspaces
Sandra explained there is a massive focus for employers to provide workplaces that people feel comfortable and safe in. One popular option is activity-based working (ABW) using various technological advances and smaller office sizes.
"Instead of everyone being tied to a desk, people have access to laptops, iPads and smartphones which mean you can work from anywhere," Sandra said.
"The idea is that business leaders want more flexibility, they want staff to move around. Employers want to be able to reconfigure teams and improve collaboration - working in different ways than we've done in the past."
Sandra noted that open workspaces are a challenge for some employees - giving scope for offices to design new types of rooms within a space. These can include quiet rooms, meditation rooms and yoga rooms where people retreat when they're feeling the pressure.
Certainly, as more businesses downsize their real estate to save on expenditure, these design trends will only see greater adoption moving forward.
"Again, it's a way of cocooning or escaping from the stresses that people are suffering at work. A lot of design is working on how to mitigate stress and anxiety," she said.
A new generation of schools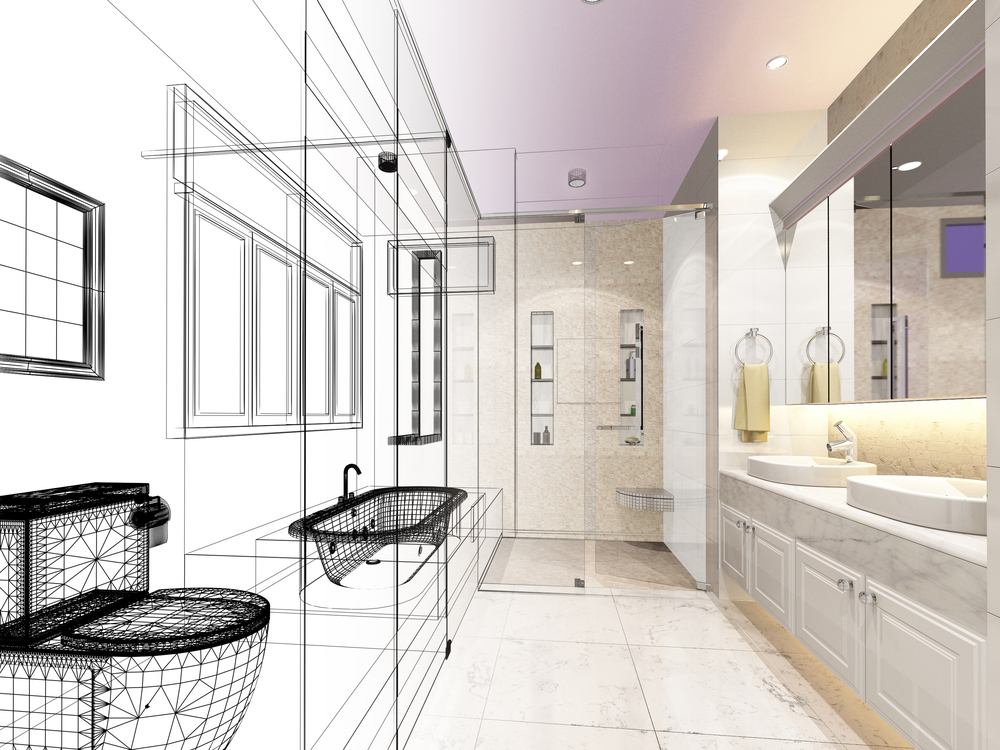 In the past, most New Zealand schools were built to the same design - with a focus on structured learning and sterile spaces. However, new Ministry of Education guidelines require schools to adopt a more collaborative and practical approach to design, in a similar manner to what is happening in the commercial scene.
Sandra noted that the term 'classroom' could soon be deemed outdated with multiple classes being delivered from one large space.
"The primary and secondary school systems are driving these changes and students are being taught in a different way," she said. "There's more self-directed learning and students are more responsible for what they want to learn, how they learn and where they learn."
Designing escapism homes
The "age of anxiety" and the changing way that we're working and learning also has an impact on the way homes are designed. Sandra explained that many people are building homes with relaxation and meditation rooms or alternately adding luxurious elements to create the most peaceful environment possible.
Study Interior Design
If you want to explore this avenue as a career, one of our Interior Design Diploma's might be the perfect first step.
In addition to learning from teaching staff who have strong networks within the industry, students undertake work experience and 'real-life projects' where they can interact and work alongside architects and business clients.
If you'd like to learn more about our interior design courses, get in touch with our support team.
---
Find out more about studying Interior Design at Unitec: