3 tips to prepare for a better career
Deciding the career path that is right for you can be daunting task. But don't worry, you're not alone! In fact, many people end up in roles and careers that are a long way from their original plans and study.
So check out these three tips to help get you started:
1. Choose a path
Choosing the right career 'path' rather than the right job is a great way to start honing your thinking when it comes to looking at your study options. Ask yourself, what do I love to do? What am I naturally good at? Think about where your passions lie and the things that inspire you to get out of bed in the morning. This will go a long way toward helping you choose the 'path' that is right for you.
2. Consider the rewards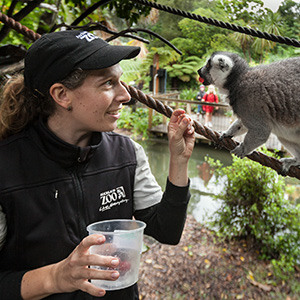 Think about the long term rewards you want to achieve in your career and crucially - what you want out of your job.
It might be the satisfaction of working at the cutting edge of industry or testing your mind breaking new ground. It may be working outside in nature, rather than being office bound. It may be working with people, managing staff, being part of growing a business or maybe even being CEO one day?
And sure, the money has to be good (everyone wants that box ticked), but if you do what really drives you in your career and you become an expert in your field – rest assured the money, and the job satisfaction, will follow.
3. Prepare yourself for the challenge
All courses at Unitec will require a level of knowledge and competency in English comprehension, mathematics and basic science - so work hard at high school and gain a good understanding across these subjects if you can. Competency in these fields can help you get accepted into your chosen course, and this knowledge will also help you confidently hit the ground running when you kick off your studies.
If you have an interest in a certain career path, browse our programmes or call one of our Careers Advisors to get an understanding of what the pre-requisites are for entry into the courses that interest you. But don't worry if you don't quite have all of these ticked off, our Bridgepoint Foundation Education courses can help you achieve the pre-requisites you need – so it worth giving us a call to find out more.
We can help you prepare for a better career with great opportunities.