Advance magazine highlights the innovative research taking place across a wide range of disciplines, in conjunction with industry, the local community and relevant professionals. Featuring multiple projects with the practical and applied focus that typifies research at Unitec, the magazine opens doors to new ideas and possibilities.
Current Issue: Winter 2017
View Advance Winter 2017 (issuu)
In this issue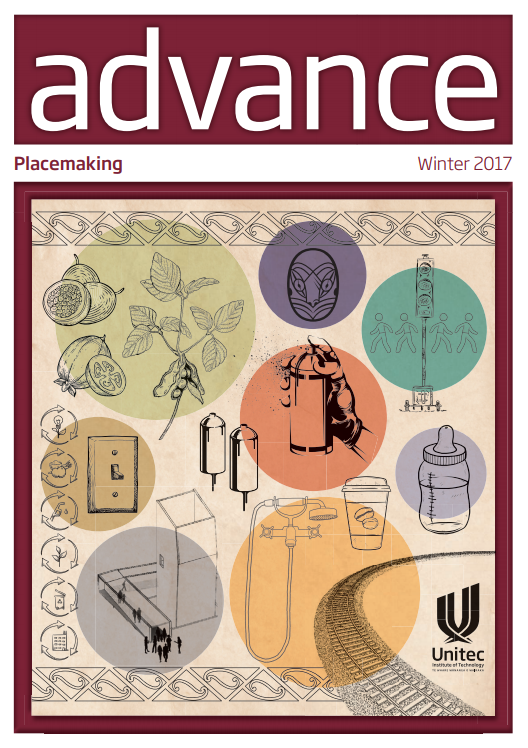 This winter 2017 issue focuses on placemaking: a concept aimed at strengthening the connection between people and the places they share, by creating the best community possible for its inhabitants.
The issue covers Unitec research across diverse areas, such as community development, public art, housing design, urban planning and design-led thinking. Projects examine how to best develop higher-density suburbs to suit all ages, how street art can reflect population diversity, and the science behind change-making to increase eco-friendly behaviours.
Individual connections also sit at the heart of placemaking, from a food forest strengthening ties between neighbours, to a smartphone app linking up people wanting to share vital nutrition for babies. An influential storyteller at the centre of Unitec's placemaking transformation is profiled, acknowledging his powerful contribution in developing a place here for people to stand.
Past issues
View past issues of Advance Magazine.
Subscribe to Advance Magazine
Want the latest issues of Advance? Sign up to receive Advance by email or post.
If you already receive Advance you can also change your details.