We are rebuilding our campus around a vibrant, modern and fit for purpose education hub at the southern end of the site.
The rebuild project will take approximately eight years to complete and will touch every part of our daily life on campus. The new facilities will be state of the art, flexible and offer our teachers and learners a variety of spaces to live, work and learn.
Te Puna (Hub)
Te Puna is officially open!
The Library, Language Learning Centre, Student Experience, Ask Me Desk and a number of our new retailers are fully operational.
Frequently Asked Questions
Are there any timetable changes?
From Monday 31 July, all scheduled classes will be held in the spaces that they are timetabled for, so make sure you double check your timetable here.
Where can I buy food and drink?
Our new retailers are ready and waiting for you, so head in and check out the new Breaktime convenience store, Long Black Cafe, Nuru Maru Sushi, and of course The Refuel container café (located outside Building 110 until 15 August). There is also Unimart located inside B112.
What's in the building?
Te Puna pulls together a number of services from across the campus into a single building: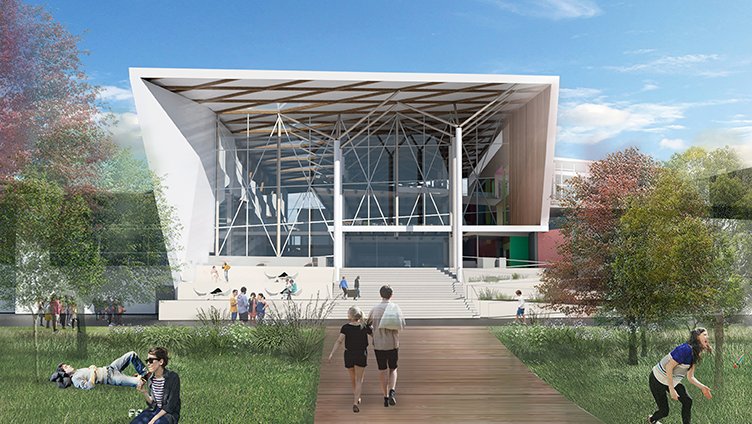 Student Central & Ask Me Student Helpdesk
Library
Medical Centre (opens Mid September)
Counselling
Student Advisors
Learning Centre/ Te Puna Ako
Disability Liason Centre
Career Centre
Food and Drink
Convenience Store
Check out our A-Z page to check out all services and facilities available to you.
Where's the bookstore?
Ubiq (old UBS) bookstore is running a pop-up store on campus located in building 114-1001 for two weeks from Monday 24th - 4th August. After this they'll continue to stock all required text books from their online store at www.ubiq.co.nz. If you need a spare pen or extra refill for class, head to Breaktime convenience store who will stock a great range of stationary.
What are the Te Puna and services open hours?
| | Mon - Thurs | Fri | Sat- Sun |
| --- | --- | --- | --- |
| Te Puna (Hub) | 7am - 9pm | 7am - 8pm | 7am - 4.30pm |
| Library | 8am - 9pm | 8am - 6pm | 9am - 4pm |
| Student Central & Ask Me Helpdesk | 8am - 8pm | 8am - 8pm | 9am - 4pm (Sat only) |
| Student Experience | 8am - 5pm | 8am - 5pm | Scheduled workshops only |
When will the Medical Centre open?
The Wellness Centre is on the move. We will be closed on Friday 6 October and will be fully operational in Te Puna from Monday 9 October.
Mataaho
We have completed the development of a new Trades, Engineering and Construction facility called Mataaho, Mataaho is a versatile, multi-purpose and flexible learning space giving students from different programmes and courses the opportunity to collaborate and learn from one another.
Opened: Monday, 24th July 2017