Programme overview
Are you a business leader and looking to get the innovative edge in your role, business or industry? Or do you need to upskill your staff to promote efficiencies or innovation in your business? To succeed as professional in the technological age, you need to know how emerging technology and future trends will affect your bottom line. This isn't just about start-ups, it's about how to keep your career or business relevant and flexible in today's economy.
This new one-year master's programme is a game-changer for New Zealand. It provides the ability to quickly learn and apply new knowledge. You'll learn the skills and technologies that increase productivity and provide a distinct competitive advantage in your career, workplace or industries.
Highlights
Delivered by Unitec's partner Tech Futures Lab, you'll learn onsite at their student-centred space in the heart of Newmarket.
Explore new and emerging technologies
One-of-a-kind learning environment
Applied knowledge of automation and robotics, machine learning and A.I.
Courses covering business disruption and new business models, big data and analytics
Relevant and practical research projects
Industry partners bring insight, experience and advice
Places industries, professions and communities at the heart of research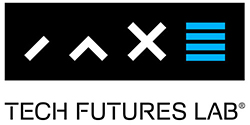 Delivery models
You can choose from one of these two delivery models to undertake your project:
Work project– 12 weeks full-time lab-based classes and workshops, and 38 weeks work- based applied project, or;
Lab project– 12 weeks full-time classes and lab-based workshops, then 26 weeks lab based-project work and a 12-week project.
Offers and Scholarships
Early bird offer
Apply for the November intake by September 16th 2017 to receive the earlybird discount.

Māori Scholarships x 2
We also have two Maori scholarships, which covers 50% off the your total fees. Conditions apply - get in touch to find out more.
This master is integrated into your professional/work life, contact us to find out more.
Agritech Focus
For the November 2017 intake we are introducing an agritech focus option.
In partnership with Lincoln Hub we're bringing agriculture technology knowledge and expertise to business professionals this November. This specifically designed agritech focus in this Master's programme will give candidates access to a diverse network of experts and practitioners in this field as they work to understand, create and develop business opportunities based on tech-enabled agriculture in New Zealand.
​
Who is it for? This suits anyone interested in or working within agriculture and technology. Your Master's project is designed entirely by you and is flexible to suit your needs and focus.

How does it work? This is an option within our Master of Applied Practice (Technological Futures). Candidates enrolled in the agritech focus will join the rest of the November cohort for core sessions on emerging and disruptive technologies, core business strategies and fireside chats with guest speakers. Four weeks of the first 12-week immersion phase will be spent onsite with Lincoln Hub and their agritech partners to gain hands-on experience and mentorship.
How do I apply? The enrolment process for the agritech focus is the same as for the regular Master of Applied Practice (Technological Futures) programme. Apply now.
Read more about the Argitech Focus option.
Note: If minimum candidate numbers are not reached Unitec reserves the right to cancel the programme
Admission requirements
For this programme, you will need the following:
1. Provide evidence of appropriate level of learning through your professional experience and/or a Bachelor's degree or Level 7 Graduate Diploma in the same or similar discipline
2. At least one interview will be required
3. A minimum of 8 credits at NCEA Level 2 in English (4 in reading, 4 in writing)
4. If English is your second language, you will need one or more of the following:
Have achieved NCEA Level 3 and New Zealand University entrance
Be able to provide evidence you satisfy our criteria for existing English proficiency
Have achieved at least one English proficiency outcome in the last two years
Don't meet the requirements? We also accept:
Provide sufficient evidence to be eligible for special admission.
For more information download the programme regulations: