A multi-artist collaboration along Rosebank Road was a highlight of the 2013 Auckland Arts Festival for many people.
The curator was Unitec's Dean of Research Marcus Williams, who says the project began with the premise that through a better knowledge of place, communities grow – and that culture is the mechanism by which this occurs. "The Rosebank Art Walk endeavoured to bring a plethora of creative industries to a very specific location, to an area that has been identified by Unitec as a stakeholder area, an area that has enterprise or community interests that are important to Unitec and to which Unitec can bring value."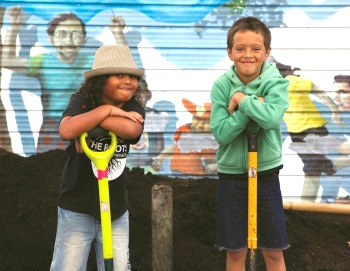 The art walk was a site-specific art exhibition that took place over a weekend, involving around 25 artists, and focused on the Rosebank Peninsula in Auckland. "The notion of site specific art is well entrenched within a modernist or post-modernist paradigm," says Williams. "There have been some very good examples of projects by individuals and by groups or curatorial projects that involve a lot of individuals, over the years."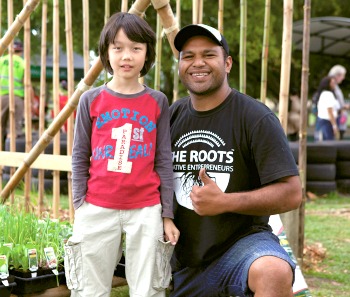 Rosebank Road is an industrial precinct and suburban area of Auckland, built over a peninsula of significant ecological worth and geological interest and the site of the oldest market gardens in Auckland. "In the western reaches of the upper Waitemata Harbour, Rosebank Peninsula has the Whau River on its western side, Pollen Island and Motu Manawa Marine Reserve at the northern end and Avondale Racecourse and Jockey Club at its southern end," says Williams. "There is a Primary, Intermediate and High School on or near Rosebank Road and it has a business district with over 400 companies involved in service industries and light manufacturing from industrial ceramics, German sour dough bread and kayaks."
The artists used historical and cultural information about the region and worked in association with community groups, local businesses and schools to create their art works.
Find more information and the full article here.