Navigating Maori Literacy
Since creating 'Using the wharenui for reading literacy and language development - a project by Unitec' model for Māori and 'Ko Te Frangipani' model for Pacific literacy and numeracy development for the Tertiary Education Commission (TEC) in 2012, Herewini Easton has been presenting examples around New Zealand on behalf of the National Centre of Literacy and Numeracy for Adults at the University of Waikato.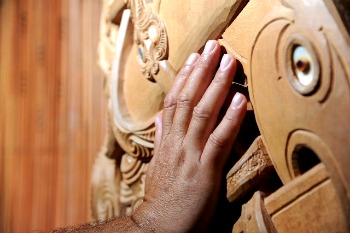 His workshops included a broad range of educators from agencies and institutions including community agencies and private training organisations (PTOs). "My brief was to give ideas on how to use Māori concepts to help the educators with their Māori learners, so a lot of the ideas came from our TEC project," he says.
They utilised waiata or a story from each of the regions they were in, says Easton. "The Bay of Plenty Polytechnic workshop is a good example. We altered our delivery to coincide with the context of the educators in the Tauranga Moana area. The historic story was about unrequited love and the movement of Mauao (Mt Maunganui) as he moved from an inland forest, travelling down to the sea to drown himself. Our karakia and story were about that journey. From the stories we extracted a range of literacy and numeracy concepts to build peoples' Māori and English vocabulary, and then the participants retold the story as a visual dramatisation."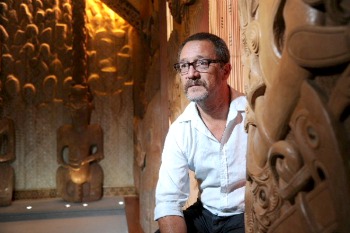 He's also been busy with a number of other projects, including a review and the implementation of the National Certificate of Adult Literacy Numeracy Education for Te Wānanga o Aotearoa and being invited to sit on an NZQA working group to redevelop national adult literacy and numeracy projects "A lot of this work has come from that original TEC project. I have also been invited to work on a National Māori Literacy and Numeracy Strategy project through the National Centre, University of Waikato in partnership with Te Whare Wānanga o Awanuiarangi."
Find more information and the full strory here.