How can a business career help you change the world?
A career in business can really take you places - literally! Not only will it give you the flexibility to take your skills and qualifications anywhere in the world, but will also give you the freedom to choose an industry to work in that you're really passionate about.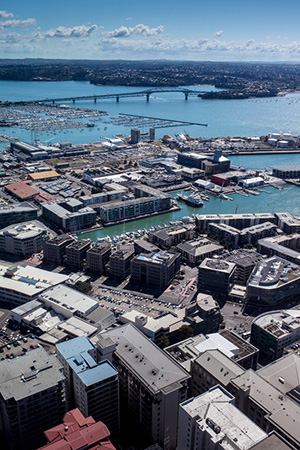 Businesses really can change the world - through their inventions, products, concepts, software or innovative thinking. If you are excited about getting involved in a company that can affect positive change in our world, then choosing to study Business at Unitec could be the right way to go. All of those great inventors, scientists and software developers out there need people with business skills to take their ideas and transform them into commercial realities. And that person could be you.
Once you choose which industry or organisation you want to be part of, you could find yourself involved in accounting, finance, marketing or management, business administration or a combination of them all. This flexibility to work across numerous areas of an organization will broaden your understanding of business and keep you learning in your career.
We can provide you with the business skills and qualifications you need to start your career. And because work experience and hands-on projects are a key part of our programmes you can be productive and valuable to an employer from day one.
If you need help choosing your future career path or courses that will help you get to where you want to go, don't hesitate to contact Unitec's friendly career advisers on 0800 10 95 10 and have a chat. We can help you prepare for your business career with great opportunities!
Semester 2 starts July 27
With over 120 study options starting in Semester 2, there's no reason to wait until next year to start your journey to success. Browse our programmes in:
Accounting and Finance » Business Administration » Management » Marketing »
If you need help getting started, don't worry, our foundation programmes are specially designed to prepare you for certificate, diploma or degree-level study.