Lecturer
Architecture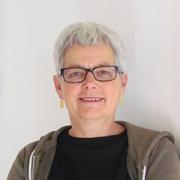 Professional memberships
Registered Architect
FNZIA
Member SNZ committee New Zealand Earth Building Standards









Profile
I am a Registered Architect with 30 years experience designing all manner of buildings and directing two architectural practices, I have received a number of NZIA awards including a Presidents Award for my contribution to environmental issues.
I teach in both the BAS and MArch programmes: Studio, Architectural Technology and Professional Business Management and have a particular interest in low energy architecture.
Research interests include earth building methods, bio-based building materials and the history of low carbon architecture in New Zealand.
Supervised thesis projects
Smith, Hannah (2017). Sound of silence. How can an architectural proposition enhance and promote ecological conservation, while facilitating an educated interaction between wildlife and humans?

Publications
Hall, M. (2015). Guidelines for Strawbale Construction in New Zealand. BOINZ Senior Building Control Officers' Forum, Hamilton.
http://hdl.handle.net/10652/3290